12 Best Sites to Go Snorkeling in Nassau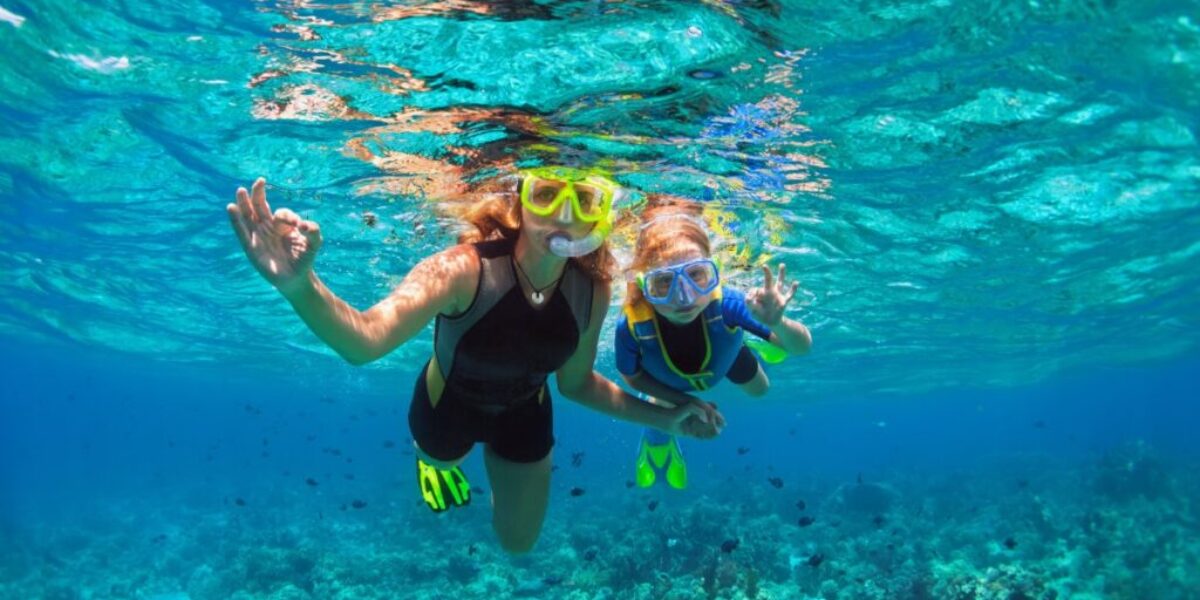 Published August 17, 2023
The Bahamas boast some of the best snorkeling in the world. 
Media has reported countless times about the undeniable quality of the top Bahamian beaches and reefs, as well as the surprising sights it has. Examples of these include pink sands, golden shores, and swimming pigs. 
Needless to say, whether snorkeling or scuba diving, the archipelago will impress.
When snorkeling in The Bahamas, it's important to understand that your experience might vary depending on the place you pick. How come? Some places host plenty of tropical fish and coral reefs. Meanwhile, more exotic sea life like angelfish, and invasive lionfish may be found in areas of the archipelagic country that is, without doubt, a tropical paradise.
It can be quite difficult on settling on where to go snorkeling in The Bahamas. Fortunately, we've got your back, and am here to help you using this in-depth guide.
Where Is The Best Place To Go Snorkeling?
With hundreds of pristine reefs and beaches spread over its islands, The Bahamas is perfect for snorkeling. 
Nassau is home to some of the most accessible dive sites, which are teeming with underwater life. Some species are even endemic, meaning they can't be found anywhere else in the world. 
If you'd rather avoid the hassle of picking a specific spot, you can book a tour through resorts or a tour operator who can guide you to some of the most incredible Nassau snorkeling sites. 
Most beaches in The Bahamas are open to everyone, so you must have your own equipment if you go alone. While the view from the coast may not be spectacular, most beaches in Nassau provide an optimal snorkeling experience. 
Now if you have friends or relatives who own boats, then you're in luck because you'll be able to explore some incredible spots without spending money! Moreover, you shall also be able to easily visit snorkeling hotspots that are not as accessible, and therefore, more pristine.
What Sites Offer The Best Snorkeling In Nassau?
1. Adelaide Beach
Adelaide beach is located on New Providence Island's southwestern coast. This beach is ideal for snorkeling due to its crystal blue warm waters. It's accessible by bus, car, or foot if you stay within reasonable walking distance. Many visitors report that this beach has a more 'out island' vibe than other beaches in Nassau, owing to its lower visitor traffic. 
The feeling of being on an 'out island' is more frequently linked with islands located outside of Nassau. On weekdays, this beach is generally deserted, leaving lots of areas for exploration. Meanwhile, during weekends, this place tends to be more populated by locals. 
With that being said, Adelaide Beach is ideal for novice snorkelers, because its shallow waters contribute to the beach's family-friendly designation. Although it may not be the finest location for rare underwater sightings, you are guaranteed to still come across something interesting!
2. Cable Beach
Cable Beach is an excellent spot for snorkeling in Nassau since you can rent snorkeling equipment directly on the beach. 
It is situated on the northern coast of Nassau's western part and is reasonably easy to find whether you take a taxi, drive, or walk. Cable Beach is one of The Bahamas' most popular beaches. 
Those who are lucky enough to visit can expect spectacular snorkeling enhanced by the quiet and beautiful seas. If you are ready to explore, you'll discover a few coral heads on this beach, and you'll be able to swim right into a whole new world of marine life.
3. Cabbage Beach
Cabbage Beach is easily accessible from the northeast coast of Paradise Island. It also includes a variety of aquatic adventures that will ensure your beach day is a blast. You've got the option to partake in everything from snorkeling to scuba diving to explore the sights below the waves.
In addition, Cabbage Beach is surrounded by numerous bars, hotels, and restaurants. This has got to be great news for anyone who doesn't want to venture far from where they are in order to enjoy the luxuries that should be included in every trip to The Bahamas.
4. Love Beach
Love Beach is pristine, gorgeous, and inviting for snorkeling enthusiasts. It is easily accessible on New Providence's western-north shore. It is one of the less busy beaches in Nassau and is not very shaded, though you are unlikely to notice since you will most likely spend the majority of your day exploring what lurks beneath the calm azure waters. 
This beach is a perfect location for a day of fun snorkeling. When there, it's possible to get views of parrotfish, damselfish, angelfish, reef butterflyfish, yellowtail snapper, and lionfish between the shoreline and the beautiful reef that's teeming with a myriad of different kinds of coral.
5. Clifton Heritage Park
Within the Clifton Heritage Park, you'll discover the famous Jaws Beach, which was featured in 'Jaws the Revenge (1987), a movie that probably scared lots of civilians from stepping foot into the ocean. Thankfully, most of us have forgotten about these Hollywood scars. 
Here there are no great white sharks. On the contrary, the fish seem pretty friendly. If you float quietly for a minute, you may find yourself surrounded by different species. We're sure though, that you'd love to keep your goggles on and explore what's under the surface. 
Clifton Heritage Park is located off New Providence's western end. Just off the coast, you may find a gigantic underwater sculpture – Ocean Atlas, which is known as the world's largest at 18 feet tall. 
It was created by Jason deCaires Taylor and is an integral part of the Sir Nicholas Nuttall Coral Reef Sculpture Garden. However, you may want to change from snorkeling to scuba diving to fully see and appreciate the beauty and majesty of this hidden underwater manmade wonder.
6. Gambier Deep Reef
Some of Nassau's most popular snorkeling destinations may charge a fee. This specifically refers to the part of a tour that leads you to the ideal place. 
Gambier Deep Reef, located on New Providence Island's northwestern coast is one of these places. It's not accessible by taxi or car – it is only accessible by boat. 
The breathtaking snorkeling spot is located approximately 9 miles from downtown Nassau. The reef itself descends approximately 80 feet, which appeals to scuba divers. Moreover, snorkelers will be equally pleased with the sights and variety of fish found in the top region of the coral reef.
7. Goulding Cay Reef
Snorkeling, in its purest form, is the exploration of marine life's habitats. Reefs are often vibrant and lively and can appear to be entirely distinct worlds. This is how visiting Goulding Cay Reef feels like; it is like exploring something so strange that it's quite difficult to believe it truly exists. 
Goulding Cay is located on the western tip of New Providence, which is less than an hour from Nassau. This shallow reef is popular with both novice and professional snorkelers and has previously been recognized as one of the world's top shallow snorkeling destinations. 
The reef is primarily composed of elkhorn coral, and it is extremely biodiverse. Its shallow depth makes it well-suited for snorkelers of all ages. If anything, this is great for parents that want their kids to experience the fun of snorkeling.
8. Rose Island Reef
Rose Island Reef is another reef that can be accessible only by boat from Nassau. Snorkelers of all levels agree that this site, located around three miles east of Paradise Island, is not to be missed. 
Indeed, many believe that this place is one of the best snorkeling spots in the world. Not only will you find tropical fish here, but also two amazing shipwrecks – the Mahoney and Alcora.
9. The Andros Barrier Reef
With a length of 190 miles, the Andros Barrier Reef is one of the most popular snorkeling and diving destinations in The Bahamas. It is recommended for any visitor to The Bahamas as it's the world's third-largest reef complex. 
Andros Barrier Reef is located west and south of New Providence Island, parallel to Andros Island. Since Andros Barrier Reef is only accessible by boat, you must arrange a tour in advance. The reef stretches for around 124 miles and is divided into distinct zones.
This site is home to approximately 150 kinds of fish, including tarpons, marlins, tunas, sailfish, and snappers, as well as numerous coral species. Moreover, the Andros Barrier Reef has the Tongue of the Ocean 'drop-off,' a submerged cliff approximately 65 feet below the surface that extends 6,000 feet over the edge. The travel duration from Nassau to Andros is approximately two hours via fast ferry, which costs around $45 for each trip. 
10. Exuma Cays Land and Sea Park
It's difficult to find a better snorkeling location in The Bahamas than Exuma Cays Land and Sea Park. It is a popular alternative for travelers to the islands looking for an all-encompassing snorkeling experience that also includes other attractions within a 22-mile-long park. 
The famous 176-square-mile Exuma Cays Land and Sea Park is home to multiple blue holes that contain freshwater, land and sea caves, and numerous awe-inspiring underwater drop-offs. 
Quite interestingly, this celebrity-inspiring setting has served as the backdrop for films such as James Bond's 'Thunderball' and 'Never Say Never Again'. Both were taken at the Thunderball Grotto marine grotto, which is a must-see for anyone snorkeling in this area. 
When it comes to snorkeling, the Exuma Cays Land and Sea Park are exceptional! The travel duration from Nassau to Staniel Cay, Exuma, is approximately 2.5 hours via fast boat, which costs approximately $45 for each trip, which is most definitely worth the price if you ask me.
11. Blue Lagoon
Blue Lagoon Island is also called Salt Cay by the locals. It is 3 miles from Nassau and offers a fantastic snorkeling experience in the Bahamas.
It has crystal-clear waters and a diverse marine ecosystem. Visitors can enjoy snorkeling right off the beach. They can explore coral reefs teeming with colorful tropical fish.
The island's hidden lagoon is another highlight. Swimmers can swim in the clear blue water and encounter various species of marine life.
Blue Lagoon Island provides a range of options for snorkelers. They can go on guided tours and have the opportunity to bring their own gear. The island also offers a unique snorkeling experience with native Bahamian Nurse Sharks.
12. Green Turtle Cay
Green Turtle Cay is located in the Abaco Islands of the Bahamas. It is a bit far from Nassau but offers a fantastic snorkeling experience.
One of the best snorkeling spots on the island is Bita Bay, which is just a short walk up Long Bay Beach. A reef juts out from the shore, providing a safe and convenient spot for snorkelers to explore.
Visitors can swim alongside vibrant coral formations. they can encounter various marine life, including tropical fish and green turtles. The crystal-clear waters of Green Turtle Cay make it an ideal destination for snorkelers of all levels.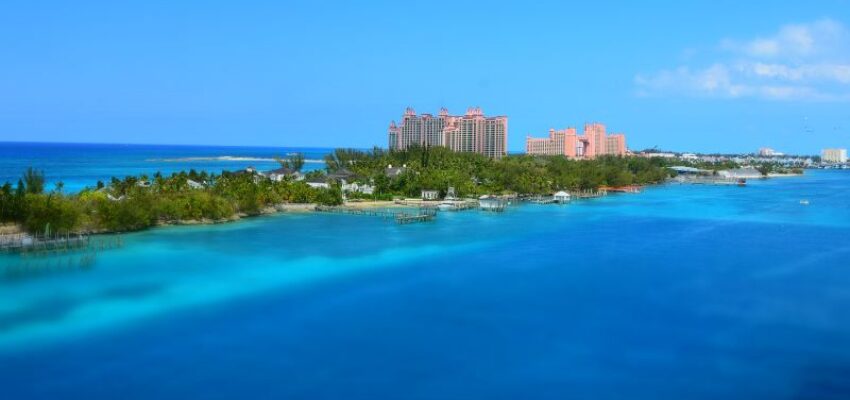 Transportation Options
Here are some transportation options for snorkeling in Nassau:
1. Ferry Services
Ferry services provide transportation to various destinations in the Bahamas, including Nassau. You can take the ferry to reach snorkeling spots easily.
2. Taxi Cab
Taking a taxi cab is another convenient option for transportation in Nassau. Taxis can take you to the desired snorkeling locations on the island.
3. Water Taxi
The water taxis in downtown Nassau are popular for travelers to get to Paradise Island and other snorkeling destinations.
4. Snorkeling Charters
Snorkeling charters are available in Nassau. You can join guided tours that provide transportation. They can bring you to secluded islands and reefs for an amazing snorkeling experience.
5. Car Rental
Renting a car allows you to explore different snorkeling spots in Nassau at your own pace. You can rent a car from various rental agencies in the city.
6. Resort Transfers
Some resorts in Nassau offer transportation services, including transfers to snorkeling sites. Check with your resort to see if they provide this option.
What Is The Snorkeling Experience In The Bahamas Like?
The Bahamas is home to some of the world's top snorkeling sites. Snorkeling in Nassau varies according to location. 
In some areas, the emphasis is on underwater examination of structures, such as those off the shore of the Clifton Heritage Park. Meanwhile, in other locations, rich marine life and an abundance of coral, particularly hard coral species, can be found. 
With all that being said, Nassau generally offers good viewing opportunities in the majority of its nearby snorkeling locations because of the quiet and clear ocean on most days.
When Is It Best To Snorkel In The Bahamas?
The optimal time to plan a snorkeling trip to The Bahamas is during the destination's peak season, which runs from mid-December to mid-April each year. However, thanks to the Bahamas' perpetually sunny sky, snorkeling is possible almost all year-round.
Whether you're snorkeling with your family or with your significant other, you're sure to discover sites with the best snorkeling in Nassau, Bahamas. The reefs here are some of the most stunning in the world, and they fulfill their greater function in the most captivating manner.
Experience Yacht Charters With Seafari In Boca Raton Florida
Looking for a great time on the water in Boca Raton Florida? Seafari Yacht Charters is number choice for yacht rentals in Boca Raton. Book our yachts for parties, exciting day trips to the Bahamas, romantic yacht dinner cruises, and much more. Come experience all South Florida has to offer with us.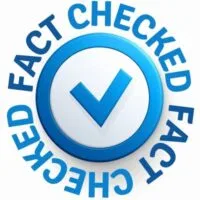 Fact Checked By Experts
Our team of internal experts has conducted rigorous fact-checking on this content. Explore the editorial standard for our website to dive deeper into our commitment to excellence.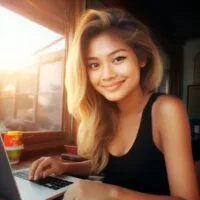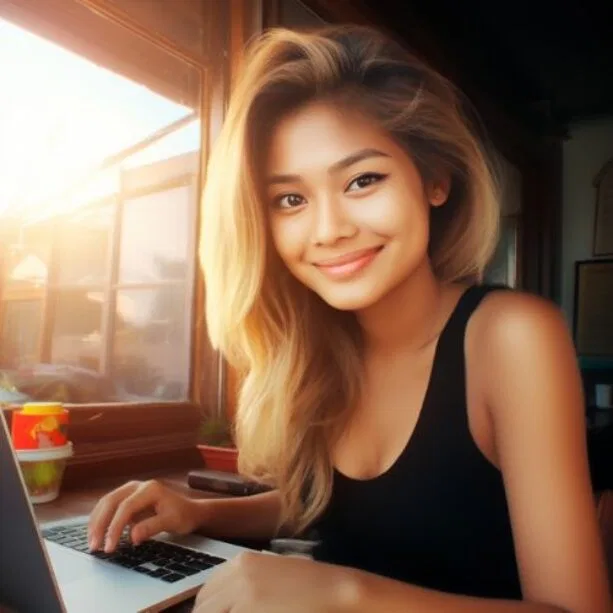 About The Author
With expertise in multiple fields, Rei Bayucca offers readers captivating and insightful articles. Through her writing, she aims to engage and enlighten readers with thought-provoking content. Experience and dedication ensure that her work is well-crafted and impactful.