Celebrating in Style: America's 10 Hottest Bachelor Party Locations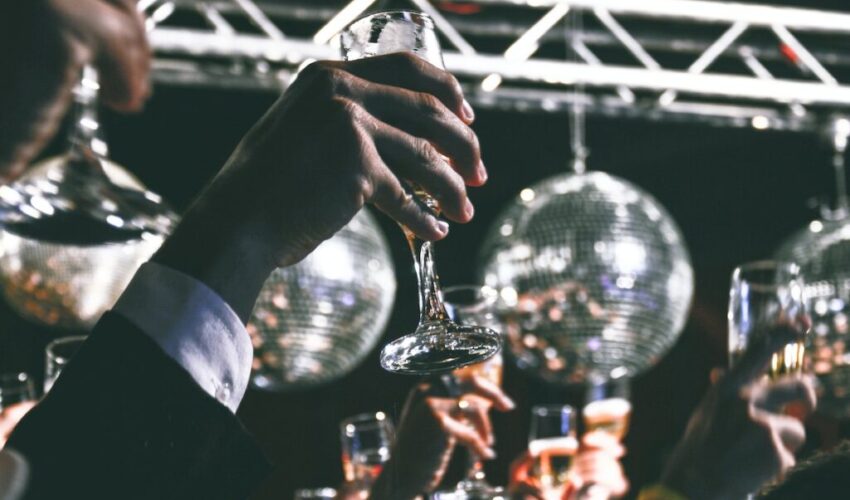 Published August 3, 2023
Are you getting married and looking for the best place to celebrate your bachelor party? You're in the right spot as we take a quick tour of America's 10 Hottest Bachelor Party Locations.
If it's time to say goodbye to singlehood, then we'll show you the best places to do so in the most spectacular way. The bells are ringing and this hand-picked list is certain to please any groom's wildest dreams. Whether you're a thrill-seeking adventurer, a nightlife, or a laid-back chill seeker, we got it all for you.
These best bachelor party destinations will ensure that your last hurrah is nothing short of legendary.
1. Las Vegas – The Sin City
Feel the party vibes rushing through your veins in Las Vegas. See the dancing neon lights in the middle of the night, the sound of slot machines, and a party-like environment. The "Sin City" is a place where boundaries are left at the door and dreams are made.
Prepare to raise your glasses in a toast to friendship and delight in the moment. Las Vegas promises a one-of-a-kind experience, from luxury rooftop lunges to legendary pool parties. This bachelor party destination is where legends are created and lifelong memories happen.
What happens in Las Vegas… Well, you already know the rest!
2. New York City – The City That Never Sleeps
As we bring the bachelor party to a whole new level, we'll be going to the city that never sleeps – New York City! This place offers everything that you need for a special celebration. Create memorable moments from the flashing lights of Times Square to the breathtaking views of rooftops. Not only that, the intoxicating energy of NYC will leave you partying until the break of dawn.
New York City truly is one of the best places for a bachelor party. You can enjoy top-notch cuisine and let the city's pumping beat carry you away on an unforgettable trip. 
3. Turning Up The Heat In Miami
Now to the steam coasts of Miami,  where the sun, sand, and nonstop festivities provide a party wonderland unlike any other. Prepare to enjoy the sun throughout the day and neon lights at night as there's always a party going on!
Discover a new world where every moment is pure ecstasy as you ride around and feel the ocean wind on your skin. Miami also has an appeal that pulls you into its beautiful embrace, where its art deco buildings mix with modern coolness.
Also, Miami truly knows how to party which can create memories that last a lifetime. From the chic rooftop bars to the trendiest beach clubs, you'll have the best time of your life.
4. To The Windy City Of Chicago
Chicago offers a unique fusion of urban experience and rustic charm. It creates the ideal atmosphere for an unforgettable celebration at a bachelor party. Not only that, Chicago appeals to your senses with its famous deep-dish pizzas that will make your taste buds dance.
This bachelor destination also has hipster bars, fancy lounges, and energetic nightclubs. Chicago's nightlife is a force to be reckoned with as it can keep the bachelor party going until dawn. Not to mention the top-notch comedy clubs where laughs fly through the air like confetti!
Furthermore, you can stroll the crowded streets and admire the architecture. Or, you can take a riverboat while the city's rich history is shown to you in a memorable way.
5. San Francisco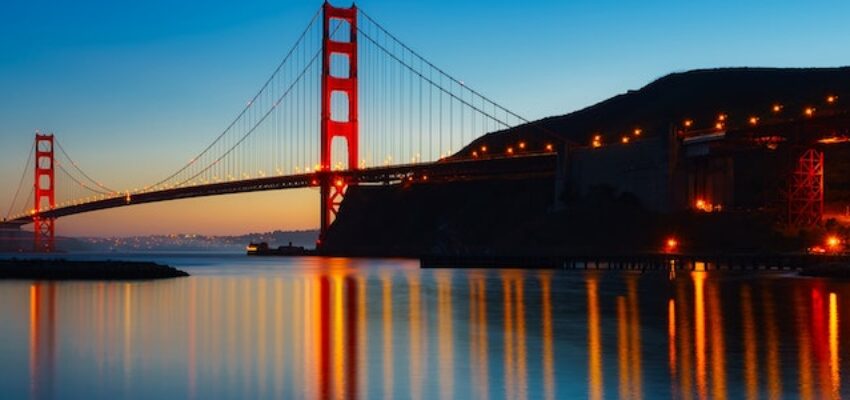 San Francisco is known for its Golden Gate Bridge, but that's not the only highlight this place has to offer. San Francisco is an alluring blend of culture, innovation, and style. Which makes it one of the unique bachelor party destinations in America.
San Francisco has something for everyone. You can experience energetic neighborhoods like the Mission District and Silicon Valley. And embark on the iconic cable cars and explore street art while savoring the delights of food trucks.
The vibrant energy of San Francisco is contagious as it'll have you embracing the moment like never before. 
6. The Tropical Paradise Of Honolulu
Honolulu is where you get to experience high waves, and the vibes even higher, making your bachelor party a tidal wave of fun. You get the chance to enjoy the beauty of the Hawaiian sun, the soft sand, and the crystal-clear waters.
Embark on an exhilarating journey through its tropical paradise.  You can also experience a traditional luau, complete with fire dancers and hula girls. And as the sun sets, Honolulu comes alive with seaside bars, tiki torches, and the seductive sounds of ukuleles.
7. The High Rolling Atlantic City
Atlantic City is where you toss the dice for a chance to win big! This place serves as a playground for the elite as it's more than just a place to buy salty taffy. You won't get disappointed as the city knows how to throw a party that'll leave you breathless. From the luxurious casinos to the legendary beach clubs, you get to party like there's no tomorrow.
You can now imagine yourself strolling around the colorful streets with the wind in your hair. And as the laughter of your crew passes through the night, the neon lights of casinos lure you in to try your luck.
Atlantic City truly is one of the best party destinations due to its fusion of traditional charm and contemporary luxury. So get dressed to the nines, shine up those dancing shoes, and let's paint the town red!
8. Dreaming In California
Ride the thrill waves, soak up the sun's rays, and explore a diverse celebration paradise. From the beautiful beaches of Malibu to the famous streets of Hollywood, California offers it all. Everything comes together at this place as it creates an amazing experience that will make you feel like a celebrity in your own right. 
Whether you want to take a stroll through the redwood forests or drink specialty cocktails on a rooftop bar, California fits every bachelor's taste. Not to mention the wineries, where the wine flows as freely as the fun!
9. The Sun-Kissed Shores of South Beach
Partying in the sun-kissed shores of South Beach can make memorable days roll like waves on the sand.  Not only that it's a playground for the glamorous, South Beach is a place where neon signs dazzle the night and the sound of laughing and music fills the air.  
Also, South Beach is a state of mind, a place where flair, luxury, and wild parties collide. It creates an experience unlike any other as it's one of the best places for bachelor parties. So, put on your designer sunglasses, feel the sand between your toes, and enjoy everything South Beach has to offer!
10. Key West, Florida
Set sail for an unforgettable bachelor party trip as we chart our route to the brilliant and colorful island paradise of Key West, Florida! Exchange your problems for flip-flops and your everyday life for an incredible Conch Republic celebration.
Time appears to slow down in Key West, as the party spirit surges with the tides. It has the world-famous Duval Street dotted with eccentric bars and energetic street performers. Not to mention the spectacular sunsets that paint the sky with gold and pink hues, this island is a true Sunshine State gem.
Experience Yacht Charters With Seafari In Boca Raton Florida
Looking for a great time on the water in Boca Raton Florida? Seafari Yacht Charters is number choice for yacht rentals in Boca Raton. Book our yachts for parties, exciting day trips to the Bahamas, romantic yacht dinner cruises, and much more. Come experience all South Florida has to offer with us.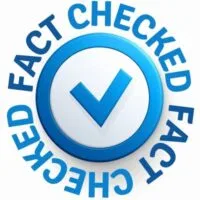 Fact Checked By Experts
Our team of internal experts has conducted rigorous fact-checking on this content. Explore the editorial standard for our website to dive deeper into our commitment to excellence.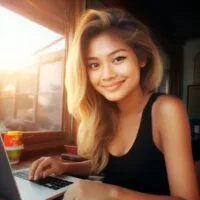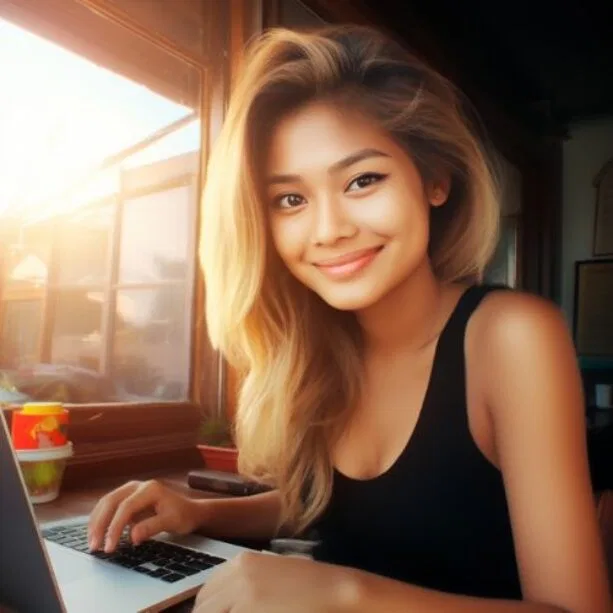 About The Author
With expertise in multiple fields, Rei Bayucca offers readers captivating and insightful articles. Through her writing, she aims to engage and enlighten readers with thought-provoking content. Experience and dedication ensure that her work is well-crafted and impactful.