What are the Best Islands in the Bahamas?

Published September 27, 2022
Whatever island you visit in The Bahamas, you'll be wowed by the stunning scenery, delicious cuisine, and exhilarating nightlife. 
Couples, in particular, have a plethora of date options; whether they want to do something romantic or something relaxing, the possibilities are endless. So if you're looking for the best island in The Bahamas for your next trip, we did the homework for you so you will not have to!
The Best Islands In The Bahamas
Looking for the best island to visit in The Bahamas with your loved ones? Below are the best options we found that you may just fall in love with: 
1. Staniel Cay
There are just 118 permanent residents on this tiny island; thus it offers ultimate solitude. It is no secret that Staniel Cay is the ideal island in the Bahamas for honeymooners looking for ultimate tranquility.
Newlyweds will appreciate the privacy of the beach property as well as the opportunity to cool off in the ocean. However, if you're looking for a more active vacation in The Bahamas, there are several options available! 
Snorkeling the nearby coral reefs is fantastic, and a trip to nearby Pig Beach and Thunderball Grotto is a must. Reserve a seat at the Staniel Cay Marina restaurant for a special date night with that special someone!
2. Paradise Island
Paradise Island is the best island in The Bahamas for couples if you've never been to a tropical vacation spot before and want the full tourist experience! 
Here, there are a variety of excursions available in Nassau, the island's capital city, including shark swimming and helicopter tours to take in the crystal-clear waters surrounding the island. You may relax by the pool or go on an exhilarating parasailing trip as a couple, but this vibrant island will never leave you bored!
Also, don't forget to try the delectable cuisine on Paradise Island! It has conventional American food, but it pales in comparison to the island's daily catch of fresh seafood.
3. Crooked Island
Crooked Island, Acklins, Long Cay, and Castle Island are all favorites among wildlife enthusiasts in the Bahamas. Turtles and pink flamingos abound on the area's uninhabited beaches, which are lined with soft, white sand. In addition, bat caves can be found all around the island, and they are well worth exploring if you're down for a very exciting as well as a scary challenge!
These islands have it all: peace and quiet, as well as a plethora of exciting things to do. In this secluded part of the Bahamas, you can have both a romantic break and an exploratory adventure on one of the island's many animal expeditions and water destinations.
4. Cat Island
Cat Island has a low tourist density, so it's a good choice if you're looking for peace and quiet. 
It should be on your list of the best Bahamas islands for couples if you want a holiday away from the crowds. It has pink sand beaches, unusual flora & fauna, including island birds, sharks, and cultural museums. It will tug at your heartstrings with its original island melody and have you coming back for more!
5. Green Turtle Cay
There is a lot to see and do on this island! It can only be reached by boat, so plan on making a pit stop along the way. However, the landscape is well worth the diversion.
As the best island in the Bahamas for couples, Green Turtle Cay deserves to be featured because of its picturesque New England-style architecture, pristine waters, and numerous interesting and romantic activities. 
So in the company of your beloved, you can have a romantic snorkeling trip with sea turtles while listening to the lapping waves. This is one of those islands where you just can't go wrong.
Putting It All Together

A charm exists in The Bahamas that you can't find anywhere else in the world. For that reason, lots of people who have spent time on the archipelago's many islands consider them to be magical. After all, they've got pristine beaches, stunning waters, and many attractions.
While Nassau in itself is great, we don't think that heading there will provide you with the full Bahamian experience. To get that, you'll need to travel to any of the six destinations that we discussed above. In these places, it's guaranteed that you and your travel companions shall have a wonderful time!

(Related: Sailing from Florida to Bahamas: A Quick Guide)
Experience Yacht Charters With Seafari In Boca Raton Florida
Looking for a great time on the water in Boca Raton Florida? Seafari Yacht Charters is number choice for yacht rentals in Boca Raton. Book our yachts for parties, exciting day trips to the Bahamas, romantic yacht dinner cruises, and much more. Come experience all South Florida has to offer with us.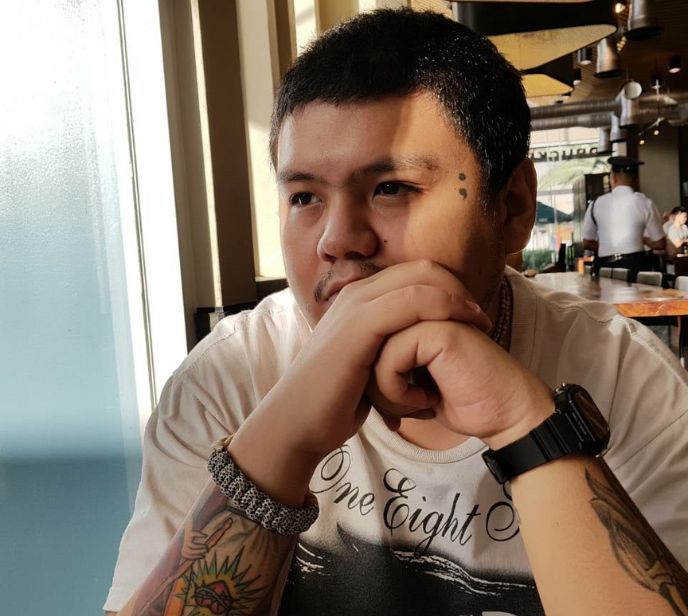 About The Author
Christian Cruz is passionate about yachting and South Florida life. As a professional blogger he has reached millions of people around the world with his work.