17 Best Things to Do in Destin With Kids

Published October 1, 2021
Destin has its own distinct charm that sets it apart from the rest of Florida. This is a city where visitors can enjoy pleasant weather all year and participate in various exciting tourist trips. So if you're seeking an excellent vacation spot in the Sunshine State, Destin is the place to go.
Though, as most of you would agree, traveling to Florida with kids in tow can be a challenge. Well, traveling anywhere with kids is challenging. And if you don't plan your activities carefully, that relaxing holiday you've been looking forward to can easily become one of the worst days of your life.
Worry not. There are lots of family-friendly vacation spots in Destin that you and your kids will surely enjoy. To help you plan your trip, we've listed down some of the best things to do in Destin with kids:
1. Have Some Fun At The Beach
Because of its beautiful white sugary-soft sand, Destin beaches are among the most popular tourist destinations on the Emerald Coast. Although the waves on the Gulf Coast beaches usually are calmer than the ones on the Atlantic Coast beaches, the Gulf Coast beaches are typically more appealing to families. The shallow surf allows children to play without being pushed down by the waves. Moreover, despite visiting the beach in October, the weather still feels nice!
2. Walk Around HarborWalk Village
On your next Destin family adventure, visit HarborWalk Village, where restaurants, lots of activities, and entertainment will cater to your every taste. You can visit the World's Luckiest Fishing Village on one of Destin's best charter boats or wander down the docks to see the catch of the day. With so many things to do in Destin, HarborWalk Village is the best destination to stop by so far, especially if you're with a loved one.
3. Take A Dolphin Cruise
Southern Star Dolphin Cruise is a very recommendable cruise ship when it comes to dolphin adventures. The Emerald Coast Visitors Bureau also provides it. However, prices may vary according to age: 
Adults: $29

Kids (ages 4-14): $15.50

Kids (3 and under): $1
If you're staying at the village, the cruise departs from HarborWalk Village, making it very convenient for you and your family. Plus, your kids will surely enjoy it because the cruise ship offers refreshments and snacks while you're on board! Securing a booking is hard though, especially during tourist season. So we suggest you book your reservation ahead of time.
4. Have A Meal At Fudpucker
Fudpucker's Destin restaurant differentiates itself from other Destin eateries by focusing on their proprietors' three favorite "F" words: food, fun, and family. It's a family-friendly attraction with so much to see and do while you wait for your food, such as playing arcade games or taking a photograph with a real alligator. In fact, small alligators may be found sunbathing in fenced enclosures all around the restaurant. 
It is highly recommended that you come to the restaurant early and order your food in advance so you'll get a feel of what the place has got to offer.
5. Swim Time At Your Hotel's Pool 
Swimming at hotel pools is not as luxurious as swimming at the beach, where you may enjoy the sea breeze and tan lines. However, being able to just enjoy the sunlight and weather at a Destin hotel where you are staying can be something you appreciate on your summer vacation trip with the kids. Besides, if you have a toddler, the pool is a much safer option.
6. Run Around The Track Family Style
This enormous amusement park is home to a range of thrilling activities that will have you and your friends or family roaring with excitement. This is one of the adventure parks that has rides and attractions based on a point system, with various point cards available to satisfy every visitor. 
If you've been to one of The Track's other sites, you'll want to visit the Destin edition. Keep an eye out for points you've already earned. Not only do they never expire, but they may also be used anywhere. Furthermore, this is excellent news if you don't use up all of your points in Destin because you can always go back to The Track later.
7. Drive Around 30A
The Emerald Coast's 30A roadway is a twenty-four-mile picturesque road that runs across the Florida Panhandle. It's the ideal Southern US road trip, whether you're just passing through and want to take a day trip or stop in one of the many attractive towns along the way.
We strongly encourage you to visit 30A to take in the beautiful roads, wide beaches, and vibrant districts. You'll enjoy South Walton, the lovely stretch of beaches on Florida's panhandle, whether you take a road trip down Highway 30A or rent a beach house with your kids and family.
8. Enjoy Some Souvenir Shopping
It's occasionally necessary to take a break from exploring Florida and go shopping for unique souvenirs. Silver Sands Premium Outlets, for instance, is a perfect place for you to do your unwinding and shopping with your family! Whereas HarborWalk Village and Destin Commons provide a bit more entertainment and dining options in addition to shopping.
9. Gulfarium Marine Adventure
During presentations, enjoy seeing dolphins leap and sea lions dance! Moreover, with their new interactive programming, you may engage directly with them and other amazing aquatic animals such as stingrays, sharks, and otters. Enjoy informative exhibitions as well as stunning seaside vistas.
General Admission allows you access to just a limited number of performances, demonstrations, and training sessions, and any animal interaction activities you may want to participate in will cost you extra. 
Adults: $23.95

Kids (ages 3-12): $15.95

Kids (2 and under): Free
10. Learn About Destin History at the Fishing Museum
Destin has earned the title of "World's Luckiest Fishing Village." And going to this museum with your family will help you get to know more about Destin fishing history and understand how the place got that moniker. Additionally, you can learn a lot about the fish found in and around Destin harbor, as well as how Destin came to be where it is now.
Admission fees may vary based on the visitor's age range:
Adults: $5

Kids (ages 7-college): $3

Kids (ages 6 and under): Free
11. Stroll Around Henderson Beach State Park
Although many eateries are near the beach, many visitors choose to bring their own food and make a day of it. Though the beach is the park's main attraction, it also has a nature path, a playground, showers, and bathrooms. Henderson Beach State Park, located on the Emerald Coast Parkway, is a must-see site for visitors to Florida who have come for the beaches.
12. Buccaneer Pirate Cruise
Buccaneer Pirate Cruises have interactive activities intended for children, but they are popular with parents as well. Kids will enjoy pretending sword fighting, water cannon wars, bedtime stories, and even singing and dancing while onboard. The trips take place on a 100-foot vessel that has been examined and certified by the Coast Guard.
13. Shop At James Lee Park
If you're traveling from out of town and don't have your own beach gear, you may rent chairs and enormous umbrellas for the day for a very affordable price. Just on Highway 98, James Lee Park provides tourists with beautiful expanses of beach ideal for swimming, sunbathing, and surf fishing trips. Various beach access locations are running through the dunes from the park's trails and entrance. Playgrounds, covered picnic spaces, and bathrooms are also available.
14. Experience Uncle Buck's Fish Bowl and Grill
Uncle Buck's has actual sharks hanging from the ceiling, as well as bowling balls coated in fish and other marine creatures. Uncle Buck's Fish Bowl and Grill is not the usual bowling site every individual may be searching for in a standard bowling experience that can be found anywhere in the country.
15. Go on a Crab Island Adventure Tour
Your Destin vacation won't be complete without visiting Crab Island. This stretch of white sand and emerald green waters is easily one of the most iconic destinations in Destin. It was even featured in Good Morning America and HGTV. Though the island is now just a raised sandbar due to the erosion of sand from the Gulf of Mexico. Still, with four acres of shallow crystal-clear water, there's a lot of space to wade around. And because the waters are only 1-4 feet deep, your kids will surely enjoy it too.
16. Explore Fort Walton Beach
Fort Walton Beach isn't really part of Destin. But if you're already in Destin, then you might as well explore Walton Beach. It's only a 20-minute drive, after all. Though it's an older town, it has lots of family-friendly entertainment options to offer. From adventure parks to family-friendly resorts, Fort Walton has it all. 
And if you have an aspiring pilot or Airforce officer, they will surely enjoy a tour of the Airforce Armaments Museum – the only one of its kind in the world. Or if you want to teach your little ones how to catch pompano or Spanish mackerel, head on to Okaloosa Island Fishing Pier. It's one of the largest wharves on the Gulf of Mexico and one of the best places to catch a large variety of fishes like tarpon and tuna. 
17. Admire Family-Friendly Destin Sceneries
One of the most enjoyable things about being on Destin vacation is taking some time to admire the beautiful weather and scenery. Furthermore, going to the beach will be a lot of fun since Destin's beaches are gorgeous and peaceful. You can try a banana boat ride or go to pontoon boat rentals or kayak rentals for more water activities. Then conclude your day by taking one of Destin's sunset cruises and enjoy one of the best sunset views Florida has to offer.

If you're searching for a vacation from the cold or simply a place to relax and enjoy Florida's coasts, Destin is the place to go. As you may be aware, Destin, Florida, is not just known for its beautiful beaches that stretch down the roadside, but it's also an excellent spot for shopping, doing outdoor activities, and enjoying beautiful weather!
There are a lot of things to do in Destin with kids that are enjoyable activities. Add visiting Destin with your kids to your bucket list this summer, and start plotting all your day tours ahead of time.
Experience Yacht Charters With Seafari In Boca Raton Florida
Looking for a great time on the water in Boca Raton Florida? Seafari Yacht Charters is number choice for yacht rentals in Boca Raton. Book our yachts for parties, exciting day trips to the Bahamas, romantic yacht dinner cruises, and much more. Come experience all South Florida has to offer with us.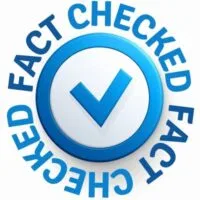 Fact Checked By Experts
Our team of internal experts has conducted rigorous fact-checking on this content. Explore the editorial standard for our website to dive deeper into our commitment to excellence.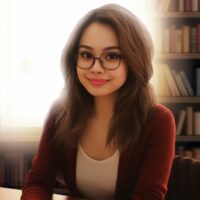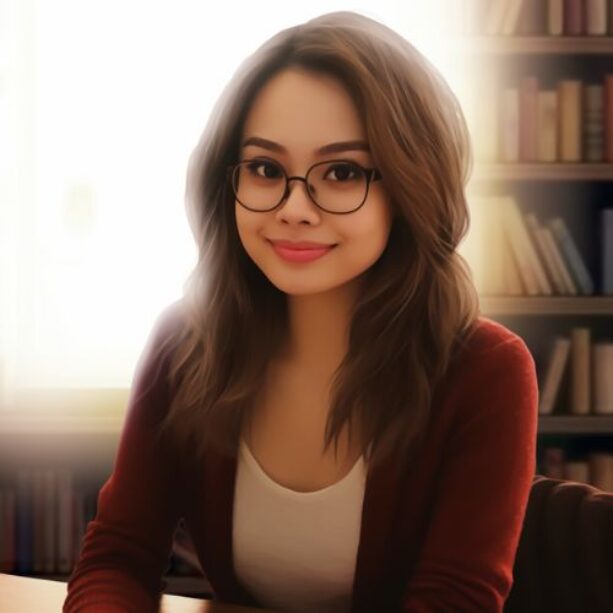 About The Author
Krizzia Paolyn has a bachelors degree in Psychology and a passion for yachting in South Florida. She has a desire to be heard and to encourage others to make their voices heard as well.