9 Top Beaches For Snorkeling in Florida

Published Sept 21, 2021
Snorkeling in Florida is one of the most common leisure activities that locals and foreign tourists often enjoy. The perfect weather of the city makes everyone die for this once-in-a-lifetime event. Therefore, you should know the top beaches in Florida that you should go to if you plan to escape reality. With that said, you won't have a hard time determining which place to go because you have the information you need in the back of your mind. 
If you observe the beaches in Florida, you will notice that it is like a palette of colors spreading across the beauty of the ocean. This is because it lies near a gulf and the Atlantic Ocean, making it an enchanting place to spend your vacation. Also, the water temperature in Florida beaches tends to be warm since it is in the middle of everything, which makes it better a thousand times more.
With that in mind, here are a few of the top beaches for snorkeling in Florida.
1. Middle Keys
Since it is located in a warm water region, it became one of the top-notch snorkel spots. However, keep in mind that reaching the middle keys may require you to ride a boat because it is in the middle of the beach and far from the seashore. Also, your snorkeling experience in the area will genuinely be memorable for you since the underwater scenery in the area is extremely colorful.
The Cheeca Rocks, Hen and Chickens, and Alligator Reef Lighthouse are a few of the venues that you can go to when you reach the island because of their jam-packed marine sceneries and tropical fishes that will leave you in awe. Keep in mind that tourist guides will accommodate you in the best way possible to have an ultimate experience of a lifetime.
3 Things To Do In Middle Keys:
Diving

Restaurant-hopping 

Fishing 
2. Dry Tortugas National Park
The Dry Tortugas National Park is known for its white-sand beaches and bright blue-colored body of water. Therefore, both local and foreign tourists go head over heels for this location because of its picturesque beauty that is not like any other. Moreover, the disaster turned into exquisite art can also be seen in the area since infrastructures that meet halfway between the water and the surface is the town's main attraction. Also, this shipwreck makes the venue unique from any other place in the city because it is a great place to explore as the tourists snorkel. 
3 Things To Do In Dry Tortugas National Park:
Sightseeing

Diving

Island Hopping
3. Coral Cove Park, Jupiter
The Coral Cove Park in Jupiter is a family-friendly location that the children often enjoy because of its sandy shorelines as lime rocks surround it. In addition, the natural design of the area makes it safe for people lingering around the seashore from being reached by big waves during high tides. Therefore, if your family is looking for a spot to bond and forget about the chaotic road of the city, then this place will suit you perfectly. It is a powerhouse area, and all you have to worry about is how to enjoy your time in the best way possible.
3 Things To Do In Coral Cove Park, Jupiter:
Picnic

Playground Bonding

Dinner By The Beach
4. Phil Foster Park Snorkel Trail
The Phil Foster Snorkel Trail is perfect for you and your friends to bond in, especially if you are indeed in love with snorkeling spots in Florida. It entails a manufactured snorkeling park recommended for every swimmer to visit, even the beginners. Thus, tour guides and professionals will be happy to accommodate you, and all you have to do is bring the needed snorkel gear and snorkel mask to enjoy the beauty of the place. Also, you will enjoy seeing various kinds of marine species since they linger around the area most of the time. With the beauty of rock formation below the ground, it will never be crowded on the shore.
3 Things To Do In Phil Foster Park Snorkel Trail:
Underwater Sightseeing

Restaurant Hopping

Souvenir Shopping
5. Bahia Honda State Park, Big Pine Key
The Bahia Honda State Park, Big Pine Key, is a perfect snorkeling trip for new snorkelers who would love to learn the sport in a peaceful place with subtle currents. Also, the view of the place will make you forget that you are starting the progress in the stated activity because it will genuinely give you peace of mind that no other place can ever offer. Therefore, it is best to book a hotel near the place so that you can enjoy the beauty of this sea life right away.

3 Things To Do In Bahia Honda State Park, Big Pine Key:
Water Activities (i.e., Kayaking)

Food Tripping 

Sunbathing
6. Sebastian Inlet State Park, Melbourne Beach
The Sebastian Inlet State Park entails various levels for beginners to professional swimmers and snorkelers, making it perfect to be a hangout place for everyone. Also, tourists can meet athletes of the same field that they can interact with as they dive deep into the ocean's depths. Therefore, bringing your children to this site will be a memorable experience for them, for the beauty of the place and the activities that can be conducted in the area is an occurrence worth remembering. Plus, you will be given a chance to hop from one island to another with the extreme guidance of a professional in the area.
3 Things To Do In Sebastian Inlet State Park, Melbourne Beach:
Island Hopping

Diving

Seaside Bonding
7. Peanut Island, Riviera Beach
The Peanut Island, Riviera Beach, is one of Florida's best and unique snorkel destinations since it is a man-made beach that can only be accessed through water taxis. So if you plan to visit the space for a vacation out of the city, it is worth it since tons of activities can be conducted in the area that is more than the water sport activities.
You may opt to spend a picnic in the middle of the beach, and you can rent yachts or kayaks or any other water vehicles that you can use to bond with your friends and loved ones. Additionally, you will have the opportunity to camp in the area since they offer various recreational activities that will help you establish a strong bond with your treasured people. It also provides cost-efficient services that tourists will genuinely love as it is intertwined with the beauty of blue beach scenery.
3 Things To Do In Peanut Island, Riviera Beach:
Picnic

Camping

Boat Riding
8. John D. MacArthur Beach State Park, North Palm Beach
The John D. MacArthur Beach State Park is a good place for day trip adventures with your friends and family. You can park a vehicle beside the beach as you enjoy a picnic or a sunbathing activity. Also, hiking before swimming and snorkeling is a game-changer because both local and foreign tourists genuinely enjoy the service they offer. Additionally, you may also pay for other underwater activities such as viewing stingrays and other sea creatures. Keep in mind that every action is conducted with the guidance and assistance of a service provider in the area so that you do not have to do things on your own, and they can help you along the way.
3 Things To Do In John D. MacArthur Beach State Park:
9. Pigeon Key, Florida Keys
The Pigeon Key in the Florida Keys is the best snorkel excursion for all seasons because of its luxurious ambiance that will leave all guests and tourists in awe. Furthermore, it is surrounded by a seven-mile bridge that connects two resorts, showing that you can visit the other side at any time of the day. Also, the area is an exclusive space for those who acquired the service because it is not reachable by any other water vehicle aside from the ones the resort offers. 
Additionally, it is not crowded since it is far from the seashore, and snorkeling will be enjoyed in the best way possible. So it is best to book a flight now and go to the Pigeon Key, for it is a vacation destination you really need.
3 Things To Do In Pigeon Key:
Boat Ride

Snorkeling

Island Hopping
BONUS: John Pennekamp Coral Reef State Park, Key Largo
Covering over 70 nautical square miles, this top snorkeling site is the first underwater park in the US. John Pennekamp Coral Reef State Park is also home to the iconic Christ of the Abyss statue and many colorful coral reef species. Visitors have also reported seeing a variety of creatures like barracuda and tarpon.
Though snorkeling sites are just a swimming distance from the beach, most visitors rent a boat or yacht to see the natural reefs. You can also head to Cannon Beach to see the Spanish shipwreck just several yards off the beach.
The Key Takeaway
With that being said, snorkeling in Florida is one of the best adventures any individual can do for themselves because it is indeed food for the soul. Also, with the help of the Internet, you can seek the resort and beaches in Florida that suits your preferences best because, with one click, everything is in front of you. Remember that this activity is a significant self-care endeavor to recharge from the busy schedule brought by your career and the city.
Experience Yacht Charters With Seafari In Boca Raton Florida
Looking for a great time on the water in Boca Raton Florida? Seafari Yacht Charters is number choice for yacht rentals in Boca Raton. Book our yachts for parties, exciting day trips to the Bahamas, romantic yacht dinner cruises, and much more. Come experience all South Florida has to offer with us.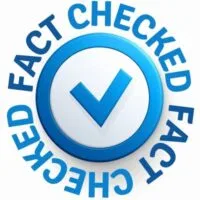 Fact Checked By Experts
Our team of internal experts has conducted rigorous fact-checking on this content. Explore the editorial standard for our website to dive deeper into our commitment to excellence.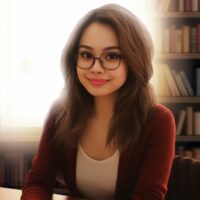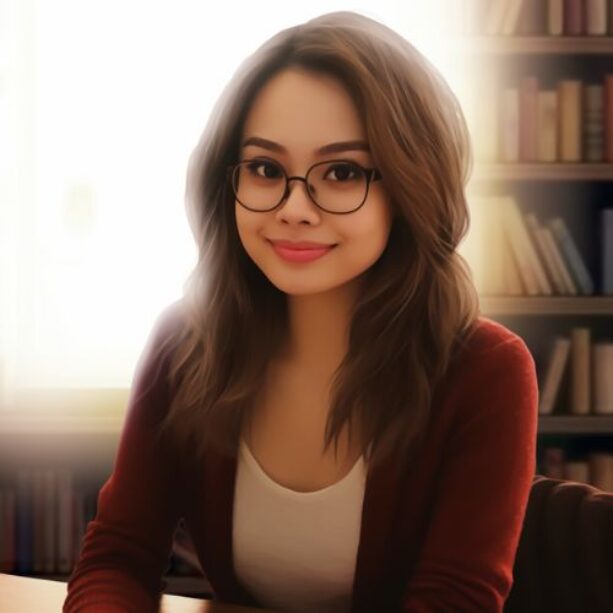 About The Author
Krizzia Paolyn has a bachelors degree in Psychology and a passion for yachting in South Florida. She has a desire to be heard and to encourage others to make their voices heard as well.