The Ultimate Guide to Peanut Island, Florida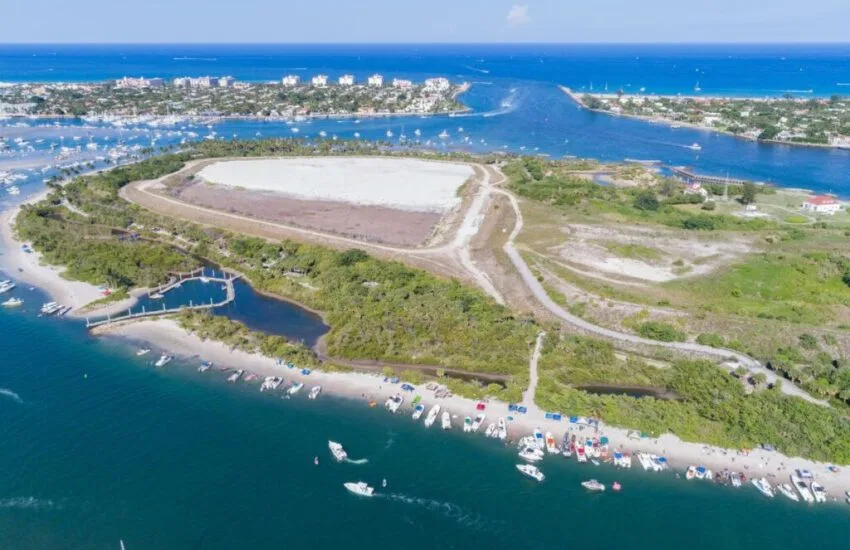 Published June 10, 2023
Are you seeking a tropical paradise getaway with natural beauty and recreational activities? Look no further than Peanut Island, a hidden gem in the Palm Beaches of Florida.
This guide will provide essential information on what to do and how to get to Peanut Island to make your experience memorable and enjoyable. Let's dive in!
Peanut Island
Peanut Island is a stunning 79-acre island located at the mouth of the Lake Worth inlet in Riviera Beach, Florida.
Initially created due to dredging the inlet, this man-made island has evolved into a recreational haven, attracting locals and tourists alike.
Natural Beauty
Be captivated by Peanut Island's breathtaking natural surroundings: crystal-clear turquoise waters, pristine sandy beaches, and lush greenery for nature enthusiasts. 
Stroll along the shoreline, soak up the sun, and revel in Peanut Island's serenity.
Activities on Peanut Island
Snorkeling and Diving
Peanut Island boasts an underwater treasure trove perfect for snorkeling and diving enthusiasts. The Island's nearshore reefs teem with vibrant marine life, colorful coral formations, and historic shipwrecks.
Grab your snorkeling gear or scuba equipment and explore the mesmerizing underwater world that awaits you.
Boating and Fishing
With its strategic location, Peanut Island is an excellent base for boating, kayaking, and fishing adventures.
Rent a boat or kayak or join a guided tour to cruise along the scenic Intracoastal waterways, indulge in some deep-sea fishing, or simply enjoy a relaxing boat ride with panoramic views of the surrounding areas.
Camping and Picnicking
For those looking for a unique outdoor experience, Peanut Island offers camping facilities where you can spend a night under the starlit sky.
Pack a picnic basket and enjoy a meal amidst nature's tranquility. Additionally, the island provides barbeque grills, picnic tables, and shaded pavilions for your convenience.
Historical Landmarks
History buffs will love Peanut Island's historical significance. Visit the John F. Kennedy Bunker, a Cold War-era bomb shelter constructed during President Kennedy's administration.
Explore this fascinating site and gain insight into its role in safeguarding the nation during a tense period of American history.
How Do You Get to Peanut Island, Florida?
By Boat
The most common and convenient way to reach Peanut Island is by boat. Public water taxis, private charters, and boat rentals are available from various locations, including Riviera Beach Marina and nearby coastal areas.
Plan your trip accordingly and ensure a safe and enjoyable journey to the island.
By Kayak or Paddleboard
Adventure seekers can opt for a more active approach by kayaking or paddleboarding to Peanut Island. 
Many rental companies offer kayaks and paddleboards, allowing you to paddle across the calm waters and enjoy a scenic workout before reaching the island's shores.
By Water Taxi
Water taxis are a popular mode of transportation to Peanut Island, especially for those without access to private boats. 
These taxis operate regularly and provide a hassle-free journey to and from the island. 
Other Destinations near Peanut Island
Riviera Beach Marina
Riviera Beach Marina is a bustling hub for boating and waterfront activities. It offers various services, including boat rentals, fishing charters, and waterfront dining options.
The marina provides easy access to the sparkling waters of the Atlantic Ocean and is a popular spot for boating enthusiasts and anglers.
Phil Foster Park
Phil Foster Park, situated in Riviera Beach, is a beautiful waterfront park known for its underwater snorkeling trail. The park features a picturesque beach, picnic areas, and a playground.
Snorkelers can explore the Blue Heron Bridge snorkeling trail, a popular spot filled with marine life, including colorful tropical fish, seahorses, and even occasional manatees.
Lake Worth Inlet
Between Singer Island and Palm Beach, the Lake Worth Inlet is a picturesque waterway where the Atlantic Ocean meets the Lake Worth Lagoon.
It offers stunning views, fishing opportunities, and a chance to observe boats sailing in and out of the inlet.
Take a stroll along the shoreline or relax and soak up the serene coastal ambiance.
Munyon Island
Munyon Island, located in the Lake Worth Lagoon, is a peaceful and pristine nature reserve accessible only by boat.
It offers hiking, birdwatching, and kayaking opportunities through its mangrove-lined waterways.
The island is home to diverse wildlife and provides a serene escape from the bustling mainland.
Blue Haron Bridge
The Blue Heron Bridge, located in Rivera Beach, is renowned as one of the best shore diving and snorkeling sites in the United States.
This unique bridge attracts divers worldwide who explore the vibrant marine life beneath the surface.
The crystal-clear waters are filled with colorful fish, rays, turtles, and even the occasional shark.
Ocean Reef Park
Situated on Riviera Beach, Ocean Reef Park offers a tranquil beach setting ideal for relaxation and family outings. Enjoy sunbathing, swimming, or picnicking on the soft sandy shores. 
The park also features picnic pavilions, showers, and a playground, making it an excellent spot for a fun-filled day by the ocean.
MacArthur Beach State Park
MacArthur Beach Park is a pristine natural oasis located on Singer Island, providing various outdoor activities.
Explore nature trails, enjoy swimming and sunbathing on the beautiful beach, or kayak in the calm waters of Lake Worth Lagoon.
The park is also home to various ecosystems, including coastal hammocks and mangroves, offering a diverse wildlife habitat.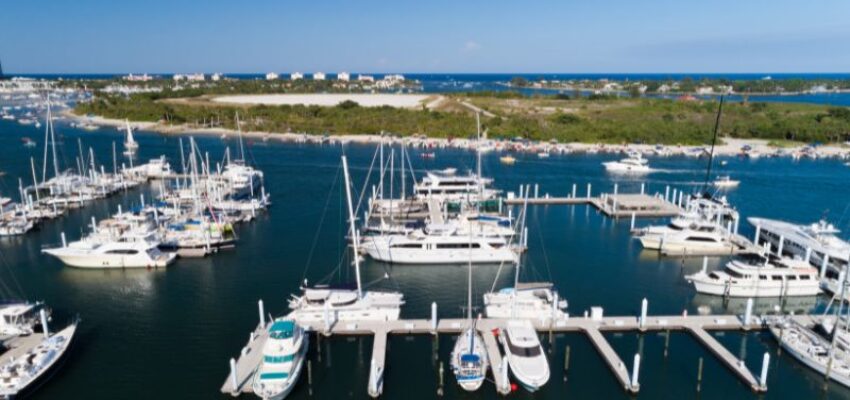 These incredible places near Peanut Island offer natural beauty, outdoor activities, and opportunities to explore the underwater world.
Whether you're a nature lover and adventure seeker or simply want a peaceful retreat, these nearby attractions can also add enjoyment to your Peanut Island itinerary.
Can you stay on Peanut Island, Florida?
Yes, you can stay on Peanut Island, Florida. It offers camping facilities and overnight stays for visitors. You can bring your camping gear or rent a cabin on the island.
Does Peanut Island have restaurants?
No, Peanut Island does not have restaurants. It is a relatively small island primarily known for its beauty and recreational activities rather than dining options. It's best to bring your food and supplies for picnics and camping.
Are there bathrooms on Peanut Island?
Yes, there are bathrooms on Peanut Island. These provide basic amenities such as toilets, sinks, and sometimes showers. The staff maintains and keeps the restrooms clean to ensure a comfortable experience.
Conclusion
Peanut Island, Florida, offers a wide range of activities and stunning natural beauty for visitors to enjoy. From snorkeling and diving to boating and fishing, this hidden gem has something for everyone.
Don't miss the chance to explore historical landmarks and experience the island's tranquility through camping and picnicking.  Peanut Island promises an unforgettable adventure. Start planning your trip today and prepare to be enchanted by the wonders of this remarkable destination.
Experience Yacht Charters With Seafari In Boca Raton Florida
Looking for a great time on the water in Boca Raton Florida? Seafari Yacht Charters is number choice for yacht rentals in Boca Raton. Book our yachts for parties, exciting day trips to the Bahamas, romantic yacht dinner cruises, and much more. Come experience all South Florida has to offer with us.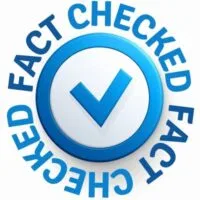 Fact Checked By Experts
Our team of internal experts has conducted rigorous fact-checking on this content. Explore the editorial standard for our website to dive deeper into our commitment to excellence.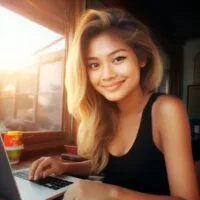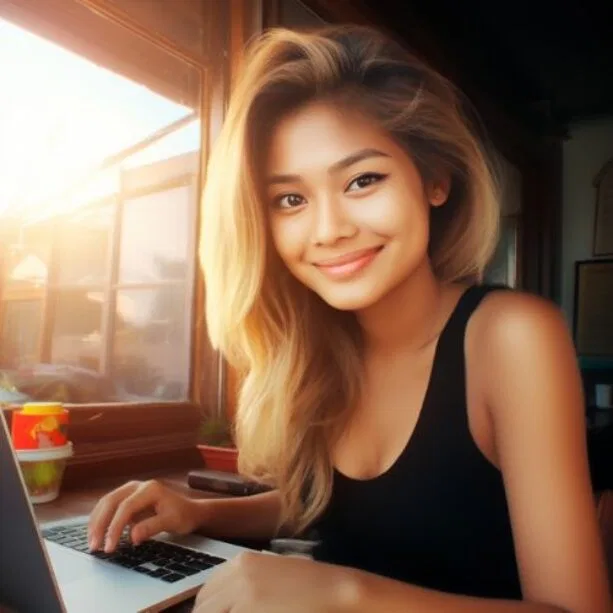 About The Author
With expertise in multiple fields, Rei Bayucca offers readers captivating and insightful articles. Through her writing, she aims to engage and enlighten readers with thought-provoking content. Experience and dedication ensure that her work is well-crafted and impactful.