Unveiling Florida's Aquatic Gems: 15 Beaches with the Clearest Water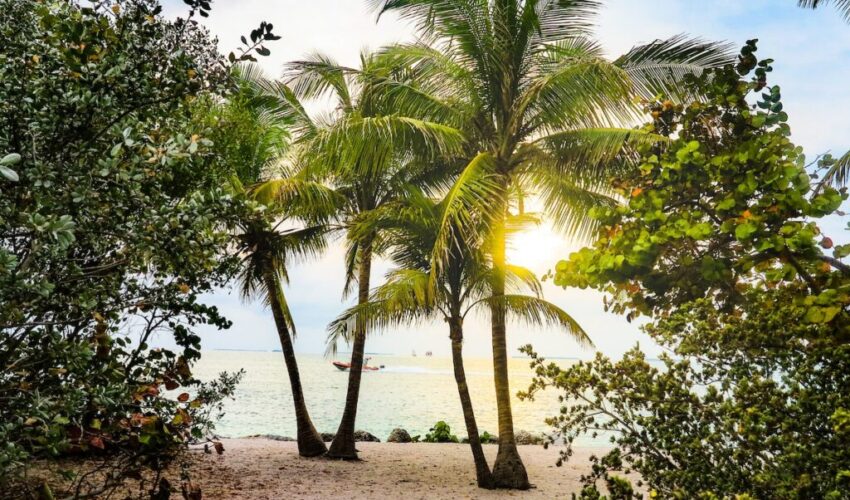 Published August 3, 2023
Have you ever dreamt of basking in the warm Florida sun? Gazing into the hypnotizing beauty of crystal-clear waters? Then get ready to be captivated! 
From Panhandle to the Keys, Florida is a remarkable place with a variety of coastal pleasures. If you're looking for a peaceful getaway or a perfect beach day, this is the place to be. Take a seat as we take you on an incredible tour of some of the clearest beaches in Florida. Let's explore 15 beaches with the clearest water in Florida.
Prepare yourself to make memories that will stay with you long after the tide has passed!
1. Clearwater Beach – A Captivating Gem
Clearwater Beach is one of Florida's most captivating places to go to. Located among the clear waves of the Gulf of Mexico, this seaside haven offers an unbeatable experience. Clearwater Beach is one of the best places to go, especially for sun and beach lovers. With its white sandy shoreline, you can enjoy the Florida heat and take energizing dips in the crystal-clear sea.
2. The Exquisite Charm of Naples Beach
Naples Beach has an interesting aspect that sets it apart from other beach spots. It's the best place to be if you love collecting sea glass. Smoothed by the passage of time, these beautiful gems glistened along the coastlines. Collectors from all over the world would love to go to this place, each sea glass carries a distinctive tale from the depths of the ocean.
3. Bean Point Beach's Enchanting Realm
At the north of Anna Maria Island, Bean Point Beach emanates a timeless quality as if it was protected by nature. Enchant yourself with the untainted beauty of one of the clearest beaches in Florida. Greeting you as soon as you step foot on its shores.
As the slow, crashing waves create a calming symphony, this beach lures you deeper into the center of it all. The immaculate, powdery sands whisper the tales of centuries past of this natural sanctuary.
4. The Dreamy Siesta Key Beach
Found on the gorgeous barrier island of Siesta Key, this beach has a unique quality that stands out. Siesta Key Beach offers silky-soft, powdery sand that is so fine, it seems unreal. This beach has some of the softest, whitest sand you've seen. That's why Siesta Key Beach seems like a dreamy location as if you're walking in the clouds.
Given that it's known as "The Beach with the Best Sand In America," travelers could feel as though they have stumbled onto a mystical haven.
5. Fort De Soto – Where The Past Comes Alive
Fort De Soto effortlessly combines historical elements with natural beauty. Located near St. Petersburg, it offers a historical experience, taking you back to the fort's late 1800s construction. As you wander around, you can follow the footsteps of the soldiers who once guarded these beaches.
You can see well-preserved fortifications, military barracks, and artillery batteries. These provide intriguing insights into its functions as a coastal defense during times of conflict.
6. The Quaint Charm of Indian Rocks Beach
Between Clearwater Beach and St. Pete Beach, lies a hidden gem called Indian Rocks Beach.  Its unique charm sets it apart from the bustling crowd of other coastal destinations. Recognized as one of the best clear water beaches in Florida, it guarantees a serene and peaceful experience.
The soft, sandy shoreline ensures a tranquil vacation like no other.  Along with the beach's laid-back character, you're also welcomed by the community, making it the perfect location. 
7. Miramar Beach – A Coastal Paradise of Emerald Waters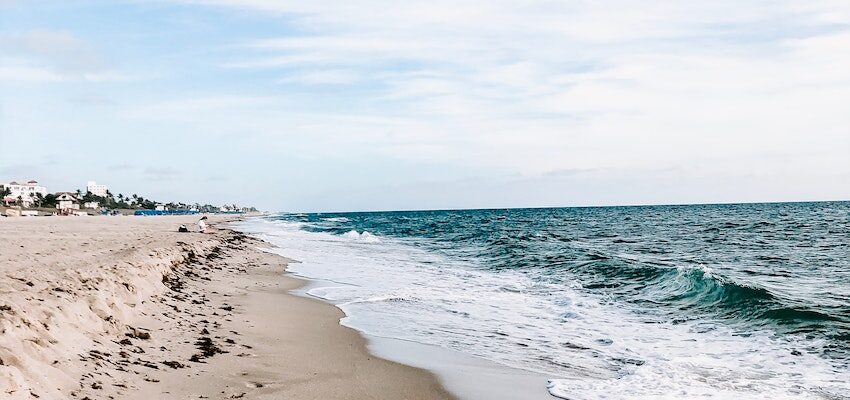 Along the breathtaking Emerald Coast, you'll find Miramar Beach. It's a coastal paradise boasting some of Florida's most enchanting attractions. You'll see miles of fluffy, sugar-white sand bordered by emerald-green Gulf waters with stunning colors. The mesmerizing colors will leave you in awe, tempting you to dip your toes into the alluring waves.
The beach's waves live up to their name. It reflects the sun's rays with a captivating aura that enchants every visitor fortunate enough to witness this magical sight. 
8. The Coastal Haven Of Panama City Beach
Panama City Beach offers an exquisite blend of tranquility and thrill. This vibrant beach community provides a variety of activities that will leave you with priceless memories.  The 27 miles of immaculate, sugar-white shorelines stand out as the primary attraction.
As soon as you step on its shores, you'll want to take off your shoes and feel the gentle sand beneath you. With the sun's warm embrace and the inviting waves calling you to refresh, it becomes the perfect ambiance for a day of seaside joy.
9. The Vibrant Sanibel Island
Along Florida's southwestern coastline, you'll see Sanibel Island. It emerges as a mesmerizing treasure that captures the hearts of those who visit. With its pristine and unspoiled charm, it's one of the "untouched" beaches with a thriving ecosystem. Nature enthusiasts are drawn to it with its laid-back ambiance.
As its gentle rhythm of the waves, the beach invites you to escape the norm and unwind in tranquility. Explore the wildlife, savor local delicacies, and stroll along the sunlit shoreline. Sanibel Island guarantees an enchanting and unforgettable experience.
10. The Seaside Paradise of Bahia Honda State Park
Honda State Park is a seaside paradise that will make you feel as though you have stepped into nature's masterpiece. Located in the Florida Keys, this hidden gem has a beautiful setting that will take your breath away.  It's where the calm waters of the Gulf of Mexico and the Atlantic Ocean converge. The instant you arrive, you'll see pure white beaches bordered by swaying palm trees.
The stunning combination of colors creates a picture-perfect landscape. This makes it an ideal place to soak up the sun and enjoy yourself in the beauty of nature.
11. The Glamorous Oceanfront Of Hollywood Beach
Hollywood Beach is an exquisite beachside playground that truly lives up to its name. This vibrant coastal town offers something for everyone, ensuring a trip that feels like stepping into a dream. Known as one of the best beaches in Florida with clear water, you'll be embraced by its atmosphere. You can leisurely stroll along the famous Hollywood Beach Broadwalk. And the air is filled with the enticing aroma of delicious cuisine.
You'll experience the echoes of laughter and the joyful sight of families enjoying the sun-kissed shoreline. 
12. Smathers Beach – A Haven Of Fun and Relaxation
Smathers Beach is an energetic charm in Florida's Key West. It's a tropical oasis where fun and relaxation are the motto of the day. The light ocean breeze and warm sun welcome you as soon as you step into its velvety, soft sands.
Smathers Beach is a well-known vacation spot due to its lively environment. This place offers an ideal beach day atmosphere as it provides everything that you need. Whether you want to relax under the swaying palm trees or construct sandcastles, this is the place to be. 
13. Cocoa Beach – The Surfing Capital
Cocoa Beach is a thriving coastal community where you experience a mix of adventure, knowledge, and pleasure. This place is also known as the "Surfing Capital of the East Coast." Surfers from all over the world who are looking to catch some of Florida's best waves come to Cocoa Beach.
Not only that, the welcoming surf culture will make you feel at home. Whether you're an experienced surfer or a beginner, the lively community will help you catch your first wave.
14. The Embrace of Surfing Waves New Smyrna Beach
Smyrna Beach, Florida's exquisite charm where timeless elegance meets the thrill of surfing. As one of the elegantly clear beaches in Florida, you'll be embraced by a warm and inviting atmosphere. From the moment you step on its shores, Smyrna Beach makes you feel at ease.
The beach is also known for its laid-back ambiance, it provides the perfect sanctuary to unwind and escape the pressures of daily life.
15. The Enchanting Town of Fernandina Beach
Discover a coastal haven gracefully blending Southern charm, beauty, and history. This hidden gem rests on the picturesque Amelia Island, offering a delightful escape from the ordinary. You'll witness exquisite 19th-century structures and preserved Victorian architecture. It would take you back in time as you immerse yourself in the town's vibrant past.
Experience Yacht Charters With Seafari In Boca Raton Florida
Looking for a great time on the water in Boca Raton Florida? Seafari Yacht Charters is number choice for yacht rentals in Boca Raton. Book our yachts for parties, exciting day trips to the Bahamas, romantic yacht dinner cruises, and much more. Come experience all South Florida has to offer with us.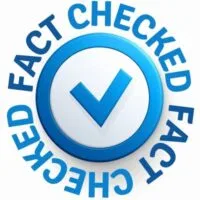 Fact Checked By Experts
Our team of internal experts has conducted rigorous fact-checking on this content. Explore the editorial standard for our website to dive deeper into our commitment to excellence.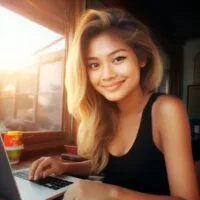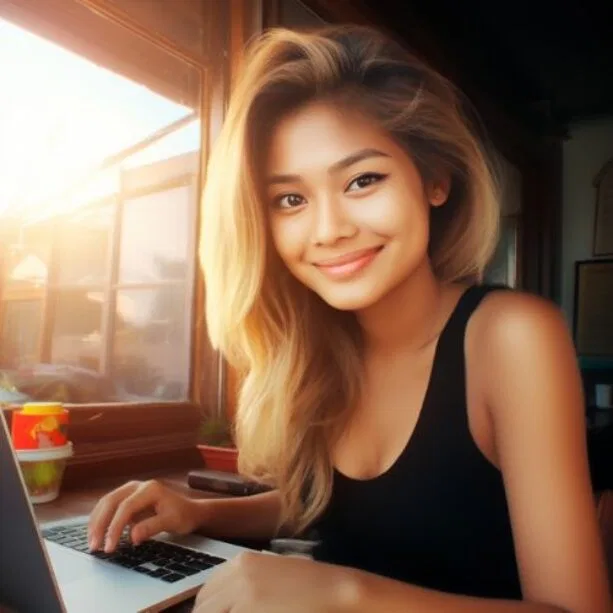 About The Author
With expertise in multiple fields, Rei Bayucca offers readers captivating and insightful articles. Through her writing, she aims to engage and enlighten readers with thought-provoking content. Experience and dedication ensure that her work is well-crafted and impactful.