13 Must-Visit Florida Atlantic Coast Beaches

Published June 21, 2022
Florida has the second-longest coastline in the United States.
From the Gulf of Mexico to the Atlantic Ocean, the state's 1,350 miles of beachfront real estate are driven by sparkling sands, places of interest, and year-round sunshine. Indeed, it's no surprise why everybody takes their vacations here.
Each sand stretch has its charm. So, just because you've been to one Florida Atlantic beach doesn't mean you've seen it all.  
1. Amelia Island
Amelia Island is one of Florida's most popular travel destinations, ideal for those seeking a tranquil setting with beautiful beaches. 
Live your life picking up seashells on the white sand coastline, then indulge yourself in retail therapy in the historic downtown area's ensemble of colorful boutique shops. Take a sunset-guided horseback ride along the golden dunes if you're searching for an intimate adventure.
2. St. Augustine Beach
St. Augustine, the oldest city in the United States, is a crowd-favorite family-friendly place to visit with its unique cultural events and historical sites. From Vilano Beach to Crescent Beach, the city's beaches feature several gorgeous state parks and clean public beaches where visitors may enjoy the city's vast sands, serene ambiance, and rich fauna.
There's always enough to keep you on the classic St. Augustine beach, including centuries-old architecture and famous landmarks like the Castillo de San Marcos National Monument.
3. Fort Lauderdale Beach
Fort Lauderdale was dubbed the "Venice of America" due to its remarkable waterways. It's also a paradise for nature aficionados, providing various outdoor activities and beach excursions. Likewise, sunbathers will find enough to keep them amused, from glittering boats and estates on Millionaires Row to the 23 miles of scenic beachfront. 
A palm-lined boulevard separates the beach from waterfront mansions, hotels, restaurants, and bars. Las Olas Boulevard is a popular retail destination, and there are also plenty of family-friendly options to lure you out and onto the gleaming blue waves of the coastline.
4. Miami Beach
One of the most well-known beaches in the world is Miami Beach, located on the Atlantic Coast of Florida. There's a lot to appreciate about Florida's east coast shorelines: breathtaking sunrises, sweeping dunes, and slow crashing waters.
The crown of Florida coastal towns is well-known for having it all. Miles of shoreline, posh hotels, award-winning diners, must-see pool clubs and bars, pulsating nightclubs, limitless entertainment, and all the pleasures of a true megacity are just moments away.
5. Palm Beach
Palm Beach is a beautiful location to start if you're searching for a luxury escape in Florida. Worth Avenue in Palm Beach is recognized globally as a retail paradise lined with tall palm trees.
Spend your afternoon lazing along the beach and admiring the Mediterranean palaces along South Ocean Boulevard, which is home to historic sites, luxurious resorts, and sun-kissed beaches. Clematis Street has a vibrant nightlife scene, and the area's upmarket cuisine and exquisite day spas give lots of possibilities for pampering.
6. Jacksonville Beach
Jacksonville, the largest city in the continental United States, is surrounded by beautiful beaches and family-friendly amenities. There are surf stores, delicious seafood restaurants, tiny beach boutiques, and parks, including Hanna Park and Dutton Island and Preserve, which is open to the public and pet-friendly.
Its seashore is ideal for a day of beachcombing, hiking, and fishing, while the nearby Talbot Island State Park offers a distinguished environment. Next, take a day excursion to neighboring Atlantic Beach or Neptune Beach, where you can enjoy a relaxing day of beach cruiser riding.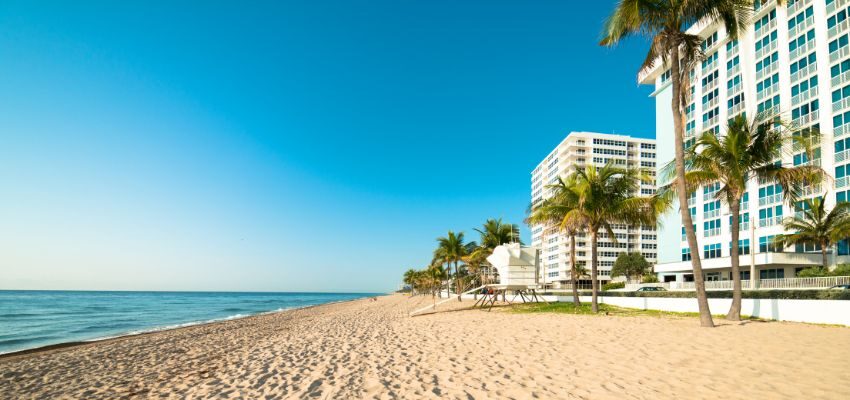 7. Cocoa Beach
Cocoa Beach is known for its laid-back vibe, framed with chic waterfront bars, a fishing dock, and surf-worthy waters. The beach's sandbanks, sea oats, and undulating sandbars make it the ideal site to recuperate between surf sessions or walk to the dock to enjoy the Atlantic Ocean views at a beachside diner.
NASA's Kennedy Space Center Visitor Complex is only a 30-minute car ride, making Cocoa Beach a perfect place to see shuttle or rocket missions from Cape Canaveral.
8. Melbourne Beach
Melbourne Beach is a hidden gem on the Atlantic Coast, with miles of marvelous untouched beachfront. While historic downtown Melbourne is packed with stores and restaurants, you'll discover tranquil, pristine beaches that provide access to various outdoor sports, from snorkeling to fishing. 
Take a day trip to the Archie Carr National Wildlife Refuge to learn about sea turtle protection or try surfing in the historic Sebastian Inlet, considered the most valuable nesting habitat for loggerhead turtles.
9. Vero Beach
Golf, water activities, and fishing are all famous at Vero Beach, located near other Florida Atlantic Coast beaches. Vero Beach is a dream destination and an important piece of the Treasure Coast area, with peaceful beaches, museums, nature excursions, and several hotels.
In the Indian River County, Vero Beach is the second most populated city. It's split between the main town and a barrier island and is packed with craft and sandwich shops, art galleries, and tour operators offering kayak and seaplane rentals.
10. Juno Beach
Juno Beach, tucked between Jupiter and West Palm Beach, is known for its azure waters, pleasantly laid-back atmosphere, and some of The Palm Beaches' most cherished nesting sea turtles. 
Much of Juno Beach's everyday activity centers around these two bodies of water, surrounded by the Intracoastal Waterway and the Atlantic Ocean.  The Loggerhead Marinelife Center, Busch Wildlife Sanctuary, and John D. MacArthur Beach State Park are only a 15-minute trip away.
11. Daytona Beach
Daytona Beach is one of the few beaches in North America that allows you to drive and park directly on the sand, making it one of the country's top affordable beach holiday spots.
Because of its 23 miles of magnificent Atlantic beachfront, Daytona Beach, on Florida's east coast, is widely recognized as "the world's most famous beach." The Marine Science Center, the Daytona Lagoon water park, and The Riverfront Shops downtown provide plenty of excitement away from the shore.
12. New Smyrna Beach
New Smyrna Beach boasts more than 13 miles of stunning white sand shoreline, various public access stations, and city and county parks. In some parts of the beach, cars are permitted from sunrise to sunset, and neighboring streets are lined with charming restaurants and boutiques.
Its golden beaches provide a peaceful haven ideal for beachcombing, surfing, and kitesurfing. Take a picturesque eco-tour of the Indian River Lagoon, or have a picnic at Lake Ashby Park if you can tear yourself away from the soft sand beaches.
13. Deerfield Beach
The International Fishing Pier attracts many visitors to Deerfield Beach, known for its fine sand and turquoise water. This spot is the strand's most prized jewel, stretching 976 feet into the Atlantic.
Deerfield Beach is known for being a clean, family-friendly beach that used to attract herds of local deer. While the beach is a lovely place to visit for both kids and adults, the neighboring Quiet Waters Park is a great place to go if the kids become bored. You'll discover cable skiing, mountain biking paths, and a large water park within the park.
Enjoy Sunny South Florida Beaches
You simply can't go wrong with any of the Florida Atlantic Coast Beaches for your next trip. Florida is known as "The Sunshine State" because its mild year-round conditions and clear sky make for a spectacular beach holiday regardless of the season.
Still, it's best to be prepared for anything. So, before you travel, check local weather forecasts, parking availability, and relevant amenities to be as ready as possible on what to pack. But, above all, stay wise, stay safe, and live the moment!
(Related: Exploring the Gorgeous Pink Sand Beach in the Bahamas)
Experience Yacht Charters With Seafari In Boca Raton Florida
Looking for a great time on the water in Boca Raton Florida? Seafari Yacht Charters is number choice for yacht rentals in Boca Raton. Book our yachts for parties, exciting day trips to the Bahamas, romantic yacht dinner cruises, and much more. Come experience all South Florida has to offer with us.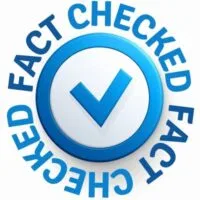 Fact Checked By Experts
Our team of internal experts has conducted rigorous fact-checking on this content. Explore the editorial standard for our website to dive deeper into our commitment to excellence.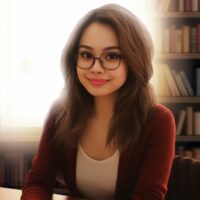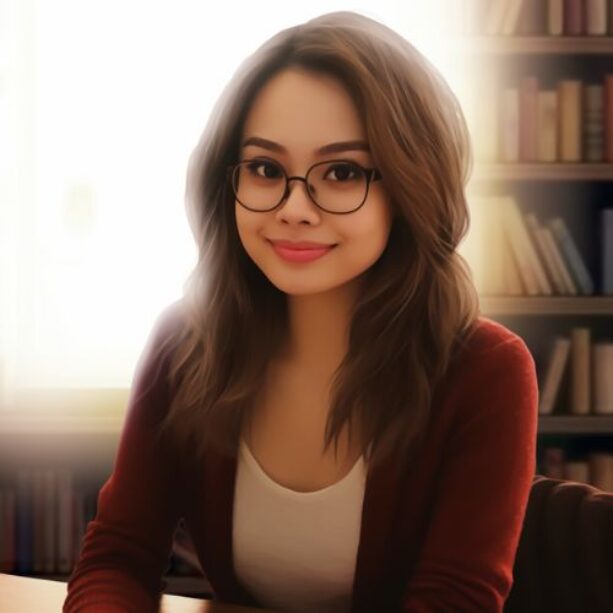 About The Author
Krizzia Paolyn has a bachelors degree in Psychology and a passion for yachting in South Florida. She has a desire to be heard and to encourage others to make their voices heard as well.