50 Best Anniversary Trips for a Romantic Getaway in the US

Published July 12, 2021
Nothing brings couples closer together than exploring new places and sharing new experiences. However, no two love affairs are identical, so we believe that no two getaways should be similar. 
For couples planning a vacation or simply looking for a place nearby, we've compiled 50 of the most romantic places the United States has to offer for your next anniversary idea. 
Couples can take advantage of epic waterfalls, cliffs, and beaches at various romantic wilderness retreats. For more urban couples, we included waterfront streets and viewpoints from where they could witness the cityscape.
And even if you don't have a special someone to accompany you on the best anniversary trips, you can always get on an adventure alone. As the saying goes, "Not All Who Wander Are Lost."
This state park contains the state's highest point. The park is particularly peaceful, with numerous hidden nooks and crannies to discover. For the more adventurous couples, there are fishing, gem mining, rock climbing, hiking, swimming, and geocaching opportunities.
Alaska's Mendenhall Ice Caves are the ideal epic romantic adventure for couples who thrive on a little danger. The caves glow a vibrant blue, which visitors frequently describe as "otherworldly." Keep in mind that the caves are rapidly melting as a result of global warming, meaning your romance has a chance to last longer.
Emerald Cove in Black Canyon is best explored by kayak. It's a hidden cave filled with brilliant green water. It's a magical and unforgettable experience you can capture and get framed. Moreover, it is ideal for couples splitting a tandem kayak. Finally, you can continue paddling down the Colorado River and discover hot tubs, narrow canyons, and hot springs. 
This hazardous rock deep in the Ozarks is one of the most photographed places in Arkansas. The rock, also known as Hawksbill Crag due to its shape, allows visitors to live on the edge –– literally. So it's an ideal setting for anyone contemplating a grandiose declaration of love.
At Griffith Observatory, couples can relive old Hollywood glamour during their romance. Since hosting that iconic scene from "Rebel Without a Cause," the Los Angeles observatory has become synonymous with Southern California love. For those who prefer nature to the cinema, the hike up to the observatory offers spectacular views of Los Angeles.
When you're in love, it feels as though nothing is impossible — not even building the country's largest self-built castle. Jim Bishop has spent the better part of the last 60 years building his now-16-story-tall fortress. He began the project when he and his wife were in desperate need of a place to live. Today, it has developed into a one-of-a-kind tourist attraction and personal achievement.
Saybrook Breakwater is consistently ranked as one of Connecticut's most charming and picturesque lighthouses. It began operations in 1886 and continues to operate until today, though it is now privately owned. Moreover, renting a boat for two and rowing out into the Connecticut River is the best way to see the lighthouse.
While many of the businesses along Rehoboth's iconic boardwalk will be closed for the season by Valentine's Day, there is something very romantic about this abandoned beach town. Couples can spend the day relaxing on the beach without having to contend with crowds because, at the end of the day, all we need is one other person to create a treasured memory with. Additionally, the beach has become a popular LGBTQ-friendly destination in recent years.
Couples looking for the best anniversary trips can paddle out along the Tidal Basin in a paddleboat for some of the best views of the Jefferson Memorial. Swan paddle boats are even available for rent for those interested. 
Escape the world and spend time with your lover in one of the Florida Keys' most secluded locations. The private retreat is teeming with various wildlife, and the shore's coral reef is one of the best in the country for snorkeling.
Couples seeking an urban escape can take a stroll down Savannah's River Street. The historic waterfront path is paved with over 200-year-old cobblestone. The street is lined with adorable restaurants, bars, shops, and galleries and boasts spectacular views of docked cargo ships.
Hawaii's Sweetheart Rock may be the ideal romantic destination for star-crossed lovers. Local legend has it that once upon a time, a man was so in awe of his new wife's beauty that he was scared to let other men notice her. As a result, he imprisoned her in a sea cave near the rock. Then one day, a massive storm began pounding the island. The man dashed back to where his wife was to save her, but she had already drowned when he arrived. In grief and despair, he threw himself off a nearby rock. 
Ernest Hemingway made Idaho's Sun Valley ski resort famous, but it was discovered in 1935 by an Austrian count. Today, it is an ideal winter destination for fashionable couples seeking a place to ski and be seen.
Couples who appreciate nature but don't want to go out in the cold can find romance inside a greenhouse. The Nicholas Conservatory in Rockford, Illinois, is one of the perfect indoor weekend getaways with orchids, butterflies, and contemporary art installations.
Parke County is boastful of its covered bridges; it hosts an annual festival and claims to be the United States' "Covered Bridge Capital." However, the Kissing Bridge at Valparaiso University is the most romantic of the county's dozens of covered bridges. It is also known as "Student Bridge" because of a local legend claiming that co-eds kissing on the bridge while a late-night freight train is passing below will have good luck.
In this bluff overlooking the Mississippi River that has a 500-foot drop, you'll feel as if you're on the edge of the world. A wooden boardwalk leads down to the park's Bridal Veil Falls for more daring couples (an appropriate venue for engaged ones). Additionally, the park contains bike trails, archaeological sites, and camping areas.
For those in awe of love's strength, consider your relationship in comparison to Kansas's impressive Monument Rocks. The chalk monoliths — sometimes referred to as "a natural Stonehenge" — seem to be from out of nowhere and are the only exciting natural features for miles in all directions. Yet, there is undoubtedly a metaphor for love embedded within.
For those unable to travel north, visit Kentucky's "Niagara Falls of the South." Cumberland Falls is home to a one-of-a-kind natural phenomenon known as the moonbow. Couples visiting the park at night will notice a spectacular lunar rainbow spread across the falls, adding to the area's natural romance.
Couples who enjoy history can take day trips down memory lane in New Orleans. While in town, couples should make it a point to visit City Park. They can take a detour and get lost together — just be sure to eventually make their way to the park's rows of old oak trees and picturesque stone bridge.
For couples seeking alone time, escape to one of Maine's most secluded islands. Isle au Haut has a population of 73 people, and visitors must take a mailboat over. Around half of the island is designated as national park land, while the remaining half is community land, complete with some quite adorable bed-and-breakfasts.
Ladew Topiary Gardens in Maryland has been dubbed one of the world's most "incredible topiary gardens." Couples seeking a touch of whimsy will appreciate the incredible greenery, which has been styled to resemble an English countryside hunt, giant sailboats, and even outdoor rooms.
22. Massachusetts'
Mapparium
The Mapparium at Boston's Mary Eddy Baker Library may be the ideal location for jet-setting couples to begin planning adventures together. In 1935, the three-story stained-glass globe was unveiled as a symbol of humanity's global reach. It has evolved into an impressive and immersive sound and light show in the modern era.
Meijer Gardens is an excellent location for admiring both greenery and sculpture. Moreover, the Victorian Garden is one of the property's most impressive features. It's a tropical greenhouse complete with graceful sculptures, a sparkling fountain, and tropical hanging plants.
The coastline along Lake Superior was once described by novelist James Oliver Curwood as "the most dangerous piece of water in the world." In 1905, a single storm along the rocky coast resulted in the loss of 29 ships. Following that disastrous storm, Congress funded the construction of a lighthouse and fog signal, which became known as the Split Rock Lighthouse. Although the picturesque lighthouse had a difficult past, its state park now offers cross-country skiing, beachside walks, and breathtaking views of the lake.

(Related: 10 Creative Boat Party Theme Ideas)

Couples seeking a fairytale romance can secure the setting at this Mississippi castle in the medieval style. A stroll through the grounds reveals an abundance of greenery, including a miniature waterfall. The castle's interior is lined with tapestries, armor, and flags. Just be warned: As with any castle, access is not always easy. The space is available for rent for parties and weddings — though there is also an onsite cabin for overnight guests.
Ha Ha Tonka is one of the fascinating state parks in Missouri. It is actually the stone ruins of a castle built on a bluff in 1904 by a local businessman. Unfortunately, he died two years later in one of the state's first automobile accidents, but he left behind an impressive piece of land complete with natural bridges, caves, and a picturesque lake.
27. Montana's Lake McDonald
Your romantic interest deserves one of the best anniversary trips to Glacier National Park's Lake McDonald. The unique and vibrantly colored pebbles beneath the lake's surface form a walkable mosaic. The lake's stunningly colored rocks, like many of the nearby cliffs and waterfalls, were formed by glaciers.
Spend Valentine's Day in Valentine, Nebraska, a town whose officials have embraced the name. Apart from the abundance of heart-shaped memorabilia scattered throughout the town, there is also a 70,000-acre national wildlife refuge. The Audubon Society has designated the refuge as an "Important Bird Area," making it an ideal destination for romantic, outdoorsy couples.
Couples can spend the night together, counting the stars in one of the country's darkest locations. Tonopah is located halfway between Reno and Las Vegas and is steeped in the Western tradition. And for couples seeking a dose of fear, reserve a room at the town's Clown Motel, where 700 different clowns assist in lulling guests to sleep.
The Lincoln Ice Castles have gained popularity for their otherworldly glow at night. The ice structures, which resemble something out of a Disney film, are maintained and grown by hand each winter.
31. New Jersey's Passion Puddle 
College sweethearts can spend their time at Rutgers' Passion Puddle, which is rumored to be the birthplace of collegiate romance. According to Rutgers tradition, any lady who walks three times around the pond with her lover will eventually marry them. Therefore, ensure that the pondside stroll you do is with the right one.
Similar to a usual visit to Las Vegas, Nevada, the Dwan Light Sanctuary in Las Vegas, New Mexico, will have guests looking at their partner in a new light. The space is equally a work of art and a feat of science. Rainbows fill the empty white space created by the sun shining through 12 large prisms in the apses of the building. The sanctuary was created to provide a "refuge from the pace, conflicts, and anxieties of daily life" and is the ideal destination for couples looking to unwind and spread positive vibes.
The world's honeymoon capital is a must-see destination for romantic travelers. Niagara Falls — which is actually three separate waterfalls — is one of the most spectacular water displays in the country unless you include all the emotional lovers who were moved to tears in that location.
Couples who enjoy tearjerker romantic comedies should pay a visit to the inn featured in "Nights in Rodanthe." The building on stilts served as the inspiration for a Nicholas Sparks novel, which in turn served as the inspiration for the film starring Richard Gere and Diane Lane.
Couples who enjoy wildlife can visit Theodore Roosevelt National Park, which is located at the confluence of the Great Plains and the Badlands. At dusk, the park offers a well-respected view of the night sky. Furthermore, the Milky Way and the Andromeda Galaxy can both be seen. Occasionally, visitors can even catch a glimpse of the aurora borealis from the park. Also, make sure to stop during the day to see the naturally colorful Painted Canyon.
Those considering proposing can do so with a larger-than-life stone. The cave contains the world's largest geode discovered in 1897 while workers were digging a well. Today, it is owned by a local winery and is open to visitors as part of the winery's boozy tour.
Tulsa's The Center of the Universe is an audio oddity. Those standing inside the swirling circle on the ground will hear their own voices echoed back several times louder than they were spoken — though no one outside the circle will hear anything. Therefore, instead of whispering sweet nothings, go ahead and declare your love loudly. Nobody else will be able to hear but the two of you.
Proclaim your love in one of the West Coast's most epic landscapes. Thor's Well looks like a large and powerful sinkhole in the ocean and is occasionally referred to as the "the drainpipe of the Pacific." The landmark is, in fact, an optical illusion. It's actually just a hole in a rock that gives the illusion of an infinite pit.
39. Pennsylvania's Fallingwater
Couples who share an appreciation for 20th-century American architecture tend to stay together. Fallingwater, Frank Lloyd Wright's masterpiece, was designed for the Kaufmann family in 1935. The elegant weekend retreat appears to float above a cascading waterfall, while the interiors are both intimate and expansive.
A walk along Mohegan Bluffs is one of the state's most scenic walks. The bluffs rise 150 feet above the beach below and provide views all the way to Montauk on the other side of Block Island Sound on a clear day. Following a stroll across the bluffs, explore the picturesque (and less dangerous) lighthouses that dot Block Island.
Located in Mount Pleasant, South Carolina, just a short drive from Charleston, this bridge-turned-park is ideal for an evening stroll along the waterfront among the palmetto trees.
The Black Hills Wild Horse Sanctuary is a picture-perfect representation of Americana at its finest—grassy plains, rocky canyons, and hundreds of wild mustangs charging through.
Are you currently in love? Then, make your way to Tennessee's highest point. Clingman's Dome, at 6,643 feet, is one of the most spectacular vantage points in the Great Smoky Mountains. On clear days, the structure can be seen up to 100 miles away.
At this magnificent — and allegedly tragic — point in Cameron Park, star-crossed lovers can find solace. According to local legend, a couple who could not be together committed suicide at this dramatic cliff's edge. At the bottom of the fall, the lovers were wrapped in each other's embrace. Today, a fence surrounds the cliff's edge, allowing lovers to enjoy the scenic views safely.
While love is a powerful force, it can also be a delicate thing. In Arches National Park, marvel at another natural delicacy. Although the geological feature is now commonly referred to as "Delicate Arch," it was previously known by a variety of more colorful names, including "Cowboy's Chaps" and "Old Maid's Bloomers." 
You can take things to the next level by visiting a genuine haunted house. Wilson Castle in Vermont is a Victorian-inspired, nineteenth-century structure that is reportedly haunted by a ghost. Paranormal investigators have observed the form on the second-floor playing cards or running up and down the stairs. If couples wish to cement their love in the face of fear, the castle also serves as a wedding venue.
Virginia's unique geological formation has served as the backdrop for numerous beautiful couple photoshoots. However, the park surrounding the 215-foot-tall rock tunnel provides ample opportunities for couples who enjoy hiking to get outside. Thomas Jefferson once owned the area, which is now on the National Register of Historic Places.
Couples seeking a walk with a view on the West Coast can only head to Ruston Way, which offers every type of landscape imaginable. Lovers can view the bay of Puget Sound from the boardwalk, and if they turn around, they can see Mount Rainier rising over the city of Tacoma. Whoever said you couldn't have it all simply hadn't discovered this place yet.
Couples seeking old-fashioned charm, sophistication, and luxury will find it at West Virginia's most recognizable resort. In American history, the hotel has played an interesting role. During the Civil War, the hotel hosted 26 presidents and switched between Confederate and Union troops. However, one of the primary reasons guests come to The Greenbrier is to unwind in the spa and sample the hotel's signature white sulphur spring water.
Lovers can enjoy Midwestern beach anniversary vacations on Washington Island in Wisconsin. They'll discover Schoolhouse Beach, whose pebbles are so lovely that it's now illegal to take them.
Experience Yacht Charters With Seafari In Boca Raton Florida
Looking for a great time on the water in Boca Raton Florida? Seafari Yacht Charters is number choice for yacht rentals in Boca Raton. Book our yachts for parties, exciting day trips to the Bahamas, romantic yacht dinner cruises, and much more. Come experience all South Florida has to offer with us.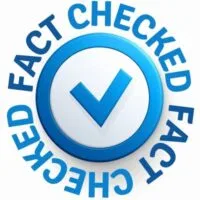 Fact Checked By Experts
Our team of internal experts has conducted rigorous fact-checking on this content. Explore the editorial standard for our website to dive deeper into our commitment to excellence.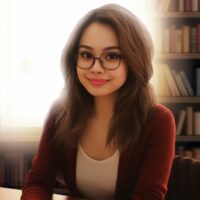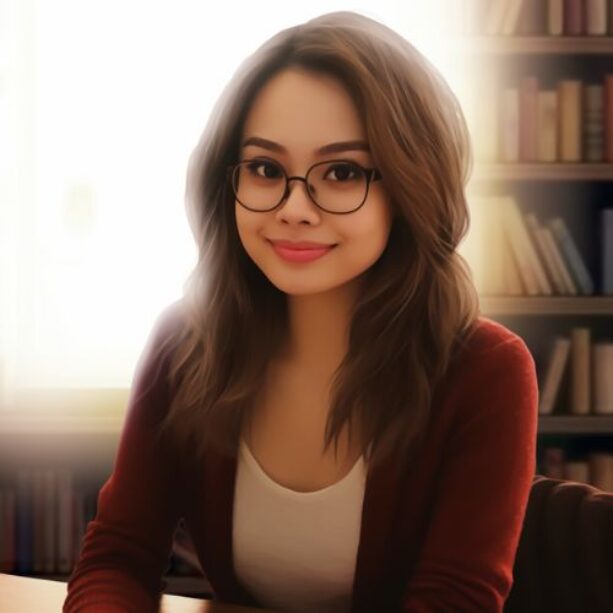 About The Author
Krizzia Paolyn has a bachelors degree in Psychology and a passion for yachting in South Florida. She has a desire to be heard and to encourage others to make their voices heard as well.