15 Best Places to Surf on the East Coast

Published May 20, 2022
Your surf experience depends on the surfing quality and the waves. You may arrive at a beach with modest waves or absolutely calm waters despite being fully prepared. Avoid this mistake by finding beaches with dependable, giant waves. However, where should you go if you're on the East Coast? Continue reading if you're looking for the greatest East Coast surfing locations. We provide a list of the best places to surf on the East Coast.
1. Ruggles, Newport, Rhode Island
Rhode Island, the smallest state in the United States, has one of the best sites for massive, serious waves. Ruggles surprises us all by offering almost certainly breaking waves only to be tried by intermediate and expert surfers.
In addition, you can experience barrels, which is not usually the case at surf destinations. At the most remote point of this beach, you can just ride these renowned waves. If you don't mind surfing in chilly waters, Ruggles will present you with the best waves and ocean views that the East Coast has to offer.
2. Cocoa Beach, Florida
Florida's Cocoa Beach is located in the southern area of the East Coast. Kelly Slater was born at this well-known surfing spot; thus, it is sure to be surf-famous. These gentle and consistent waves are ideal for new surfers, but surfers of all skill levels will appreciate this beach's crystal-clear water.
The only drawback of this Florida beach is that it can become pretty crowded. However, these are frequently beachgoers and not always all surfers, so there will be enough space for you to ride the waves.
3. St. Augustine Beach, Florida
Central Florida was where Cocoa Beach was. St. Augustine Beach in northern Florida is a quick two-hour drive away and has even better waves. St. Augustine is excellent for beginners. It is even regarded as one of Florida's best spots to learn to surf.
Do not think that you will be bored if you are an expert. This versatile and exciting area offers waves for longboarders, shortboarders, experts, and beginners alike.
4. Sebastian Inlet, Florida
Sebastian Inlet, located in a competitive surfing location on the East Coast, is the beach where Kelly Slater first entered the water.
On the northern side of the inlet, where several shallow sandbars amplify the waves, the wave is at its best. The outcome is a larger, broader wave with several peaks, and it remains among the most consistent and hollow coastal swells. Depending on the waves' size and quality, beginners and experts can enjoy Sebastian Inlet.
5. New Smyrna Beach, Florida
New Smyrna is home to high-quality waves and longer rides since sandbars are located between the jetties.
Barrels are frequent in this location, making it ideal for surfers attempting performance stunts and aerials. When the swells are large, surfers can choose to go left or right.
6. Cisco Beach, Nantucket, Massachusetts
This location is not ideal for beginners, as the waves are typically large and ideal for intermediate to expert surfers. It is known to be on the rougher side of the island, so expect harsher waves and little more wind. Beginners can also find waves here. There's even a surf school that meets in the parking lot of this beach.
This beach also offers rental equipment, such as surfboards and wetsuits, in case you forget something important. With lifeguards stationed throughout the beach, you will also be provided with safety precautions.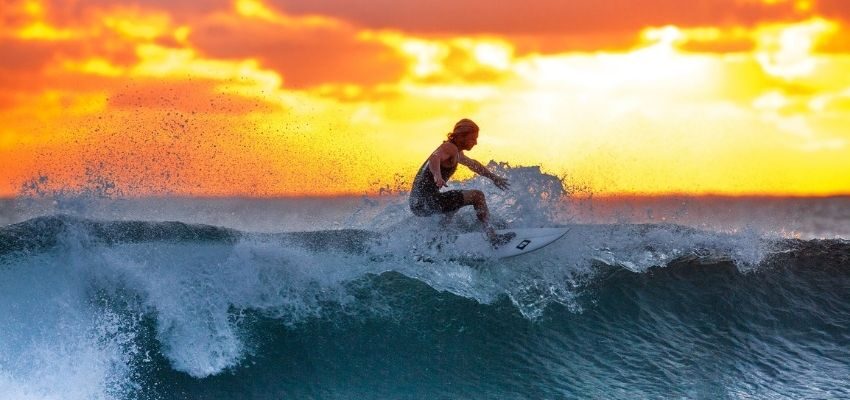 7. White Crest Beach, Wellfleet, Massachusetts
Surfing on Cape Cod beaches is sometimes overlooked, but if you're looking for some of the best waves, these beaches are a must-visit.
The fact that Wellfleet's White Crest Beach is also known as "surfer's beach" suggests why it was included on this list. This surfing area is best renowned for longboard-friendly waves, although all sorts of surfers will enjoy themselves here.
8. Kitty Hawk, Outer Banks, North Carolina
North Carolina's renowned Outer Banks provide numerous surf spots. Kitty Hawk is preferable to this place if you're looking for one of the finest surfing destinations on the East Coast.
It is well situated in the center of the Outer Banks. This location offers convenient parking as well as access to surf rentals, shopping, and restaurants. However, the most important aspect is its dependability for great surfing. If you're searching for huge waves, you should come here immediately after a storm. There are waves suitable for all-day surfing during the summer and early fall nearly every day.
9. Cape Hatteras, Outer Banks, North Carolina
Cape Hatteras produces extremely high-quality swells; however, the condition of the actual waves can vary considerably on the direction of the incoming waves. This beach's incredible potential is due to the fact that its shelf is the steepest in the Mid-Atlantic.
The gradient of Cape Hatteras is nowhere near that of the West Coast, but it nevertheless stands on its own. Currently, it holds the yearly qualifying tournament for nationals.
10. Wrightsville Beach, North Carolina
Outer Banks is not the only surfing spot in North Carolina. As for storm swells, Wrightsville Beach in the southern section of North Carolina is just as famous.
Its coastal location makes it the ideal place to catch storm-generated waves, especially throughout hurricane season. Even when the hurricanes aren't blowing, the waves are still decent enough for beginners. Additionally, the water here is warm.
11. Folly Beach, South Carolina
With all the attention around North Carolina, it is easy to overlook its southern counterpart. Folly Beach is still an excellent place to visit, despite the fact that the waves in South Carolina are less intense than those in North Carolina.
This surfing paradise, also known as "The Washout," attracts surfers from all over due to its great location and storm swells. In addition, this beach's position along the coast provides it with a wind that creates great rolling waves.
12. Virginia Beach, Virginia
Virginia Beach, the East Coast Surfing Championship host in 2010, has much to offer surfers, but sometimes they must be patient and wait.
Additionally, the season affects the swell size, power, and shape of the peaks. The two locations that produce the most consistent waves are the 1st Street Jetty and Rudee Inlet, but both are affected by factors such as the direction of the wave and routine dredging maintenance.
13. Montauk, New York
This beach offers a range of swells that are impacted by reefs, coves, and other natural formations. This provides some of the most stable waves because of the number of sources from which they can originate.
Montauk is a seasonal beach. Winter on this East Coast treasure is relatively silent, despite its popularity as a surf spot during the warmer months.
14. Manasquan, New Jersey
One of the best places to surf on the East Coast and a local favorite, this beach may become quickly packed when conditions are favorable. It provides a quick, powerful, and hollow right that barrels well.
The main drawback to this beach is the strictness of the surfing regulations. During the summer, surfers are only permitted to ride the waves between 9 a.m. and 5 p.m.
15. Rye on the Rocks, New Hampshire
When waves exceed waist-high, Rye on the Rocks could get extremely busy. It is a mainly left break that can withstand heavier swells than other locations in the area.
A couple of hundred feet offshore, you may surf the rocky point break, but be mindful of the rocky seafloor. A southeast swell at low tide may create a steep wave that can become hollow given the right conditions — best at high tide.
Places To Surf Before You Die
Some surfers think that the East Coast cannot compete with the swells of Hawaii and the West Coast, but these 15 East Coast surfing destinations may tell them otherwise. These 15 spots may convert you to an East Coast believer with their breathtaking views and world-class swells for surfers of all skill levels.
(Related: The Best Spots for Windsurfing in Florida)
Experience Yacht Charters With Seafari In Boca Raton Florida
Looking for a great time on the water in Boca Raton Florida? Seafari Yacht Charters is number choice for yacht rentals in Boca Raton. Book our yachts for parties, exciting day trips to the Bahamas, romantic yacht dinner cruises, and much more. Come experience all South Florida has to offer with us.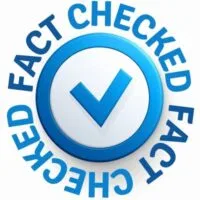 Fact Checked By Experts
Our team of internal experts has conducted rigorous fact-checking on this content. Explore the editorial standard for our website to dive deeper into our commitment to excellence.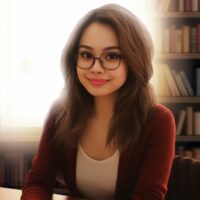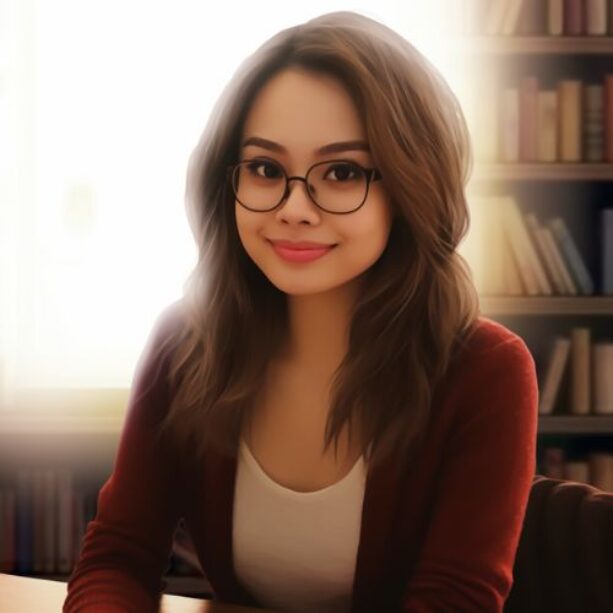 About The Author
Krizzia Paolyn has a bachelors degree in Psychology and a passion for yachting in South Florida. She has a desire to be heard and to encourage others to make their voices heard as well.