Living on a Sailboat: What to Know Before Taking the Plunge

Published Aug 2, 2021
While it's easy to romanticize the concept of living on a sailboat full-time, it is an alternative lifestyle that requires organization, planning, and a willingness to adapt to change. When you decide to move aboard, create checklists of essentials and discuss deal-breakers with your partner. Prepare the boat before you start living aboard, just to make sure that it is actually a livable place when you move.
What are the things to consider before living on a sailboat?
Prior to boarding your boat, you should ask yourself the following questions:
Is this a temporary arrangement till you start cruising, or is this a lifestyle choice?

Are you okay justifying your decision to your family and friend multiple times? 

Are you fortunate enough to live in a climate that is boat-friendly all year? 

Are you resourceful and a problem solver? 

Who will take your Amazon delivery, and are you prepared to do a lot of grocery shopping because there won't be much storage space? 

Are you prepared to take on the role of your own maid? 

Are you at ease with your children being in this new environment? 

What happens if

Plan A

fails?
Following your move aboard, you may find yourself dragging laundry to the laundromat or groceries from the parking lot in the absence of a dock cart. In addition, you'll need to visit the pump-out station and the post office frequently. Because little does not mean easy, mentally cycle through a regular week and jot down answers to problems that may come up.
Consider the Essentials: Comfort, Storage, and Connectivity
When you downsize from a 2,000-square-foot house to a 40-foot sailboat, all closets become smaller, cupboards become fewer, and there is no room for a two-car garage. So prepare by decluttering kitchen equipment, tools, appliances, and clothing. Winter clothing should be stored in off-boat storage, and corporate attire should be kept at the office, if possible. 
You must also ensure that the boat is warm and dry, with proper ventilation. Unfortunately, mildew and condensation will be a part of your boat life, necessitating the acquisition of an entirely new set of cleaners and other tools. 
Additionally, you must plan for your connectivity requirements. Whether it's a satellite dish for television o a high-speed internet connection via the marina's WiFi, you'll need a connectivity solution to ensure that you're never disconnected from work, family, friends, or entertainment.
Moving Onto a Boat: Beneficial Skills Required 
Boat maintenance may be more frequent and specific than home maintenance. Basic plumbing, electrical, and mechanical skills will be required, as boat systems are typically less reliable than those found in our houses. Alternatively, you reach out to a contractor for every issue you encounter that you are not capable of fixing.
Consider the Cost of Living
Make no assumption that you will save money by moving aboard. The following are some of the expenses you may incur when living on a sailboat:
Food and water

Waste management

Gas

Slip fees

Mortgage payment of the boat

Insurance of the boat
The most effective strategy to manage spending is to create and adhere to a budget. Boat insurance can be just as expensive as house insurance, depending on the size and value of the vessel. However, property taxes and utility bills will often be lower, as you will not be heating, cooling, or lighting a large room. You're also likely to save money on waste management, gas, and water. 
Where prices skyrocket is in maintenance. Marine parts and labor are typically more expensive — average cost up to 20% more expensive — than usual household items. If you take on the responsibilities into your personal care, each hour spent working on your yacht costs you money.
Consider the Safety and Security
You'll need to determine whether or not to welcome visitors inside and whether or not children and dogs are safe near the docks. Install CO2 and smoke detectors, as well as a propane sniffer. Moreover, you must inspect fire extinguishers regularly and keep an eye on the fundamentals, such as bilge and battery levels. Additionally, you may wish to consider the following: 
Are you confident that you can walk from the parking lot to the slip late at night? 

Is it safe to leave your nice car outside the garage 24 hours a day? 

Who will contact you if your boat begins to list while you are away? 
In reality, there aren't more or fewer safety concerns; there are just various types to look out for.
Consider the Everyday Life and Socialization
In a marina, socializing is easier than in a neighborhood. In marinas, neighbors help neighbors, but it's a two-way street, so be prepared to provide a hand when necessary. Consider an end tie in a neglected area of the marina if you prefer to live anonymously. Although living on a boat presents unique obstacles, if you are prepared, you may find it to be just the right fit.

The Takeaway
Despite the difficulties or issues that may come, living on a sailboat can be addictive. 
You can enjoy the rush of fresh sea air, as well as the sound of the rain against the cabin house. You will surely adore the way the boat leans in a strong wind and gently rocks you to sleep when you anchor out. 
Lives are enriched by the sailboat's freedom and adventure. You can sail to remote areas of the world and bring your home with you. As you make your way through the sea, you can watch dolphins leap off your bow. When you live on a boat, the world truly is your oyster.

(Related: Sailing Clothing: What to Wear and What to Avoid)
Experience Yacht Charters With Seafari In Boca Raton Florida
Looking for a great time on the water in Boca Raton Florida? Seafari Yacht Charters is number choice for yacht rentals in Boca Raton. Book our yachts for parties, exciting day trips to the Bahamas, romantic yacht dinner cruises, and much more. Come experience all South Florida has to offer with us.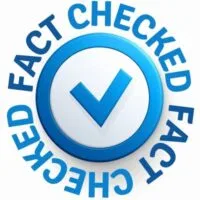 Fact Checked By Experts
Our team of internal experts has conducted rigorous fact-checking on this content. Explore the editorial standard for our website to dive deeper into our commitment to excellence.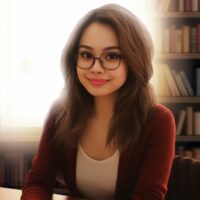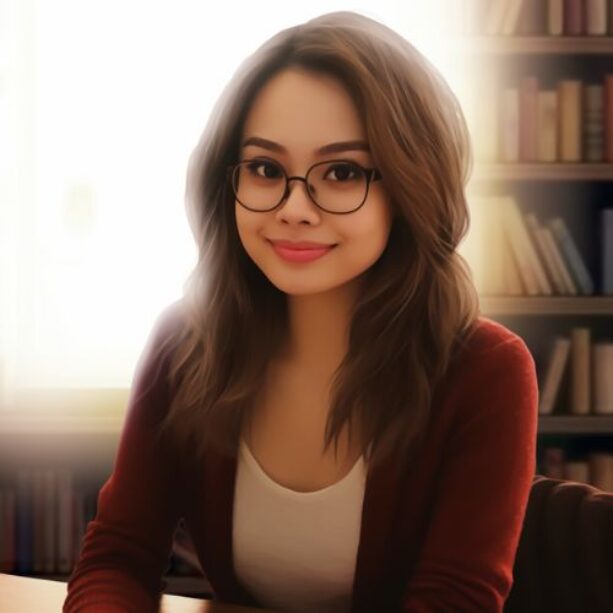 About The Author
Krizzia Paolyn has a bachelors degree in Psychology and a passion for yachting in South Florida. She has a desire to be heard and to encourage others to make their voices heard as well.