How to Throw an Epic Yacht Party

Published January 7, 2022
There isn't a lot that gets folks more enthusiastic than a party on the water. That's why yacht parties have been a preferred venue for any occasion or celebration of life. I'm not sure if it's the landscape, the luxury, or the lack of restrictions when drifting across foreign waters. But, if you need to astonish guests and family at your event, a yacht party is just the right choice. It might be a sophisticated event or a rollicking kegger; it's absolutely your call. 
The only challenge is, how can you even throw an epic yacht party cruise? Just toss a whole lot of people on party boats and hope that everything just sets sail? Most certainly not. As with many things, success comes from an unusual amount of planning. It is time well spent, though, since if you can pull off an epic party yacht, you're guaranteed to be the subject of every story for a long time to come. People will most definitely keep bringing it up as soon as they see you.
In this article, we will guide you on throwing a soon-to-be popular party that is fun, epic, and successful.
1. Yacht Charter
I know several mariners, but none who own a yacht. If you find yourself in a similar situation, you will need to charter sailing boats. The pricing might be somewhat reasonable, depending on the number of guests and the amenities. Conduct thorough research and, if necessary, pay a bit more for a reputed provider. A crew that is not adequately trained or maintains untidy facilities is not worth spending money with. 
If you are fortunate enough to locate someone willing to lend you a yacht, make sure to clean it thoroughly before and after the party. The majority of charter yachts allow you to customize your voyage, which means you can begin the party dockside, get aboard for the yacht cruises, and continue indulging in a completely other location. 
It's quite an adventure. When hosting a boat party, you take on the role of the captain. That indicates you're in command and controlling the ship's course. Alternatively, you can just construct an itinerary and distribute it to the team. The less micromanagement, the more enjoyment you will have during the yacht party!
2. Choose A Yacht Party Theme
You could choose a classic nautical theme. Stripes of white and blue with a splash of red? It might actually work, but you should not limit yourself. Party yachts are the ideal setting for letting your imagination run wild. Consider throwing a murder mystery party. If any of your pals are the theatrical sort, they're sure to enjoy it. Perhaps you're a fan of the 1980s? Maybe you'd like a disco night? Then, it's time to throw the party of your dreams! 
If you're having difficulty deciding on a theme, you can research different party themes from the Internet that translates rather well to a yacht party. Peruse and allow it to stimulate your creative mind. Once the theme is decided, you are halfway there. However, there is much to consider in order to tie the concept together entirely and create an epic yacht party that will be remembered for generations. 

(Related: 50 Best Anniversary Trips for a Romantic Getaway in the US)

3. Decide the 3 Things People Usually Remember: Food, Music, People
Decorating for a luxury yacht party Miami is a rather straightforward process. After that, you're ready to rock with a few little touches. However, if we look at the bigger picture, the three things above are the most memorable ones. Therefore, let us discuss them one by one.
Food
Food should always be a good fit for the theme of any holiday parties or bachelorette parties. For instance, at the soiree, oysters are served; barbeque may be served at the kegger. Never have a party without offering food for your guests, and the more variety, the better. Keep an eye out for dietary restrictions, as you don't want your vegan friends to feel left out. Along with food, beverages are near-essential. An open bar is usually a hit, and it puts guests in the mood to let their hair down. 
And, of course, the ice! Again, variety is your friend, but always consider the theme if you're limited to a few options. While beer is suitable for a toga party, martinis are the perfect complement to your star-studded extravaganza.
Music
The music always completes every private party or yacht birthday. If you're hosting a nostalgic disco night, a high-end karaoke machine may just be your winning touch. If you're hiring a DJ, make sure you thoroughly instruct them. The majority of people do not pay much attention to music. However, a few bad songs in a sequence may ruin an entire night, even if everything else is fantastic. 
Confirm that the DJ you've hired knows the theme properly and has the music to complement it. You can suggest a playlist, but a worthy DJ should be able to figure things out without being told. Again, this frees up a great deal of time for other activities, such as enjoying your smashing shindig.
People
Consider this carefully. While it may seem unfair to exclude everyone you know, there is only so much space aboard. Furthermore, great aunt Gertrude will most likely enjoy retirement parties as much as John will have fun at bachelor parties.
Apart from selecting candidates who match the description, it's critical to maintain a gender ratio of at least 60% women to 40% males. Men have an internal calculator, and they will not hesitate to bail at the first opportunity if the odds are not in their favor.
Yacht party rentals can be overwhelming, and an excellent option is to employ a planner who can handle even the tiniest details. Of course, that is all according to your budget and how far you are willing to dig your pockets. However, when everything comes together, it truly is a once-in-a-lifetime experience. Now that everything's cleared out, you're ready to go! Don't forget to capture the moments!
Experience Yacht Charters With Seafari In Boca Raton Florida
Looking for a great time on the water in Boca Raton Florida? Seafari Yacht Charters is number choice for yacht rentals in Boca Raton. Book our yachts for parties, exciting day trips to the Bahamas, romantic yacht dinner cruises, and much more. Come experience all South Florida has to offer with us.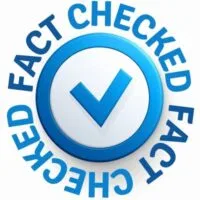 Fact Checked By Experts
Our team of internal experts has conducted rigorous fact-checking on this content. Explore the editorial standard for our website to dive deeper into our commitment to excellence.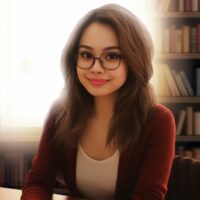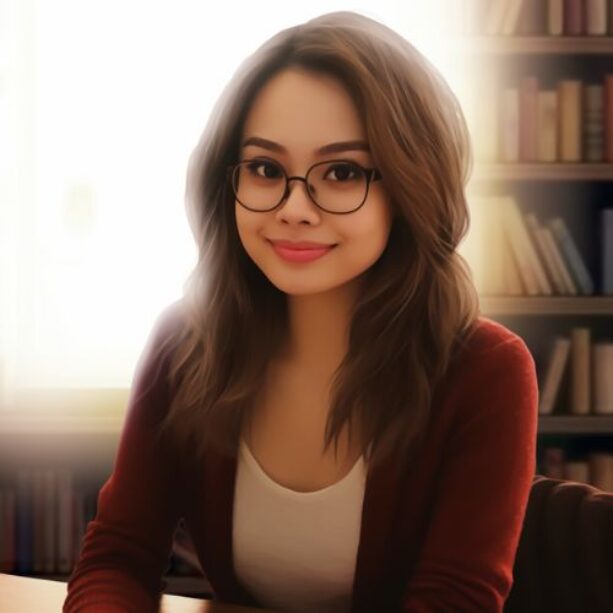 About The Author
Krizzia Paolyn has a bachelors degree in Psychology and a passion for yachting in South Florida. She has a desire to be heard and to encourage others to make their voices heard as well.