Where to Buy Foul Weather Gear For Sailing

Published January 14, 2022
The difficult task of foul weather gear is to protect active boaters from rain, spray, and rogue waves. However, if these were the only requirements, we would all be dressed in plain raincoats. Along with providing external water protection, foul weather gear sailing should offer a range of ventilation options to accommodate varying exertion levels. At the same time, it should give active wearers freedom of movement, be resistant to the marine environment ( which includes rough nonskid surfaces, chemicals, and salt), and be comfortable to wear for longer periods.
This article categorized foul weather equipment into five broad types: offshore, coastal, lightweight, fishing and rain, and dinghy. So, which kind of gear do you think is best suited to your needs?
Offshore Gear
Offshore gear is designed for extended use in extreme climates for days or weeks at a time. This is the gear you live in and rely on, which competitors usually wear during the Volvo Ocean Race. Fabrics (such as the most advanced GORE-TEX®) are heavyweight, highly breathable, and durable, and this gear provides the maximum amount of protection with the highest level of detail. Hoods, storm flaps, collars, and seals are the most effective means of preventing water from entering any opening. The most extensive reinforcements protect against abrasion from winches and deck gear. If you intend to participate in long-distance racing or cruising — or your local conditions are particularly rough — invest in a high-quality suit, such as Gill's offshore gear. This gear includes the following:
It is durable, breathable, and long-lasting fabric for extreme conditions. In addition, you can try GORE-TEX Ocean Technology fabric and proprietary fabrics from Gill and Henri Lloyd.

Zippers with storm flaps that are noncorroding; Reflective tape is used to ensure maximum visibility. Collars are tall and adjustable, with protective, adjustable hoods as well.
You may check these brands for more options:
Coastal Gear
For all but the longest passages, coastal gear is designed to withstand several days of continuous use in rough conditions. Comfortable and protective coastal gear is made possible by competent hood and collar systems, multiple pockets, and unlined, multi-layer construction. In addition, coastal foul weather equipment includes the following:
Durable fabrics in medium weight — all waterproof; some are also breathable.

Seats and knees reinforced, noncorroding heavy-duty zippers with storm flaps, reflective tape for increased visibility, fleece-lined handwarmer pockets, and collar.

For all but the longest passages, coastal-class gear, particularly breathable styles, is an excellent choice and significantly less expensive than offshore gear.
You may check these brands for more options:
Lightweight Gear
Designed for daily use in mild to moderate climates where light rain, spray, and wind are possible. In warmer climates, this gear is ideal for daysailing and weekend excursions. This type is perfect for most boating activities due to its lightweight, high level of protection, and low cost. Certain styles feature waist pants rather than bib overalls, and the majority of jackets are short to allow greater mobility. With lightweight or inshore gear, you get the following benefits:
Fabrics that are lightweight are comfortable and easy to use, ranging from water-resistant to waterproof.

You can get basic styles at bargain prices.

Off the boat, lightweight gear is ideal for skiing on mild days, hiking, or simply wearing around town.

It is less constricting and clammy than products of the coastal class.
You may check these brands for more options:

Fishing and Rain Gear
While most sailing foul weather gear 30 years ago was made of welded PVC or a similar plastic sheet, as of today, most of them are made of nylon or polyester base fabric with a variety of waterproof coatings. However, PVC gear remains popular with fishermen due to its slick exterior, making cleanup easier after a day of fishing. Additionally, PVC gear is the least expensive option for short-term or occasional use. Finally, commercial fishermen prefer heavyweight PVC gear due to its durability and slick surface. Fishing gear includes the following:
PVC fabrics

that are non-breathable are ideal for stain resistance and easy cleaning.

Seams are heat-welded for total waterproof protection.

For added comfort, more expensive sets feature cotton or polyester base fabrics.

Commercial suits feature reversible bibs, which extend the suit's life. In addition, suits are typically devoid of exterior pockets to minimize the possibility of snagging on crab pots or other fishing gear.

This gear is perfect for guests or exploring muddy beaches and bays.
You may check these brands for more options:
Dinghy Gear
Dinghy gear is designed for use in extremely wet conditions, with strenuous activity and the potential for complete immersion. Extremely active sailors in planing dinghies, skiffs, and beach cats require extreme mobility, watertight closures, and comfort. A neoprene wetsuit or a simple shell worn over a rash guard or fleece is typically used for dinghy gear. While more expensive, dinghy gear includes additional features such as stretch fabric, more comprehensive hoods, and additional pockets. Dinghy sailing equipment consists of the following:
Lightweight fabrics provide mobility and comfort; they are typically unlined, which means they do not offer insulation; they are all waterproof; some are also breathable.

Reinforced areas of high abrasion. Leakage is prevented by the wrist, ankle, and neck seals. Short-waisted tops provide additional movement.
You may check these brands for more options:
It has been discovered that foul weather gear made of breathable fabric is significantly more comfortable when boating in warm climates or when the boating activity requires exertion, resulting in sweat. When activity levels decrease, non-breathable clothing leaves you damp and cold. Whereas breathable fabrics trap a layer of dry air next to the skin, keeping you dry and comfortable.

(Related: 39 Sea Quotes If You Just Can't Get Enough of the Ocean)
Experience Yacht Charters With Seafari In Boca Raton Florida
Looking for a great time on the water in Boca Raton Florida? Seafari Yacht Charters is number choice for yacht rentals in Boca Raton. Book our yachts for parties, exciting day trips to the Bahamas, romantic yacht dinner cruises, and much more. Come experience all South Florida has to offer with us.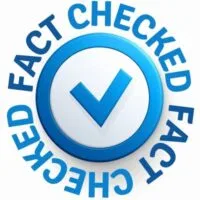 Fact Checked By Experts
Our team of internal experts has conducted rigorous fact-checking on this content. Explore the editorial standard for our website to dive deeper into our commitment to excellence.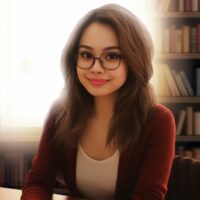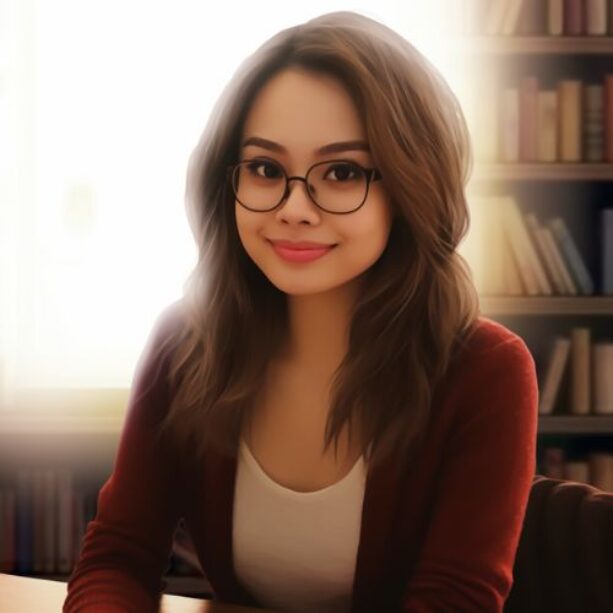 About The Author
Krizzia Paolyn has a bachelors degree in Psychology and a passion for yachting in South Florida. She has a desire to be heard and to encourage others to make their voices heard as well.