39 Sea Quotes If You Just Can't Get Enough of the Ocean

Published Aug 16, 2021
Since the beginning of time, the grandeur of the sea and its unfathomable depths have elicited only two emotions in men and women: fear or fascination. 
To some, the sea is a fortified barrier designed to keep humanity confined to its coasts. Its undiscovered expanse is a territory of innumerable, incomprehensible dangers, and its dark, unexplored depths are a domain of unimaginable horrors. The sea signifies the unknown, which is why it is feared. The fact that humans have already gone to the moon and back while exploring relatively little of the Earth's marine waters further adds to their fear of the sea. 
On the other hand, others see the sea's boundless vastness as offering endless opportunities and escape from land-bound limitations. Its grandeur provides thrills and adventures that will last a lifetime. Its uncharted depths hint at a universe of wonders yet to be seen by human eyes. Thus was born the noble history of seafaring, as well as the sciences dedicated to researching and protecting the Earth's seas and oceans and all contained within them. 
Throughout history, many men and women alike have spoken about the sea, and these thoughts have been preserved in the shape of pithy inspirational sayings. Here is a collection of some of the most significant and fascinating sea quotes to help you appreciate the aquatic world and all it has to offer.
1. "A tourist remains an outsider throughout his visit; but a sailor is part of the local scene from the moment he arrives." 
– Anne Davison 
2. "And the winds and the waves are always on the side of the ablest navigators." 
– Edward Gibbon 
3. "A smooth sea never made a skilled sailor."
– Franklin D. Roosevelt
4. "As the sea is beautiful not only in calm but also in storm, so is happiness found not only in peace but also in strife." 
– Ivan Panin 
5. "At the beach, life is different. Time doesn't move hour to hour but mood to moment. We live by the currents, plan by the tides, and follow the sun." 
– Sandy Gingras 
6. "At sea, I learned how little a person needs, not how much." 
– Robin Lee Graham 
7. "Because there's nothing more beautiful than the way the ocean refuses to stop kissing the shoreline, no matter how many times it's sent away." 
– Sarah Kay 
8. "Boats, like whiskey, are all good." 
– R. D. Culler 
9. "But where, after all, would be the poetry of the sea were there no wild waves?" 
– Joshua Slocum 
10. "Cruising has two pleasures. One is to go out in wider waters from a sheltered place. The other is to go into a sheltered place from wider waters." 
– Howard Bloomfield 
11. "Even in the vast and mysterious reaches of the sea we are brought back to the fundamental truth that nothing lives to itself." 
– Rachel Carson 
12. "Every time we walk along a beach some ancient urge disturbs us so that we find ourselves shedding shoes and garments or scavenging among seaweed and whitened timbers like the homesick refugees of a long war." 
– Loren Eiseley 
13. "For every moment the sea is peace and relief, there is another when it shivers and stirs to become chaos. It's just as ready to claim as it is to offer." 
– Tim Winton 
14. "For every moment the sea is peace and relief, there is another when it shivers and stirs to become chaos. It's just as ready to claim as it is to offer." 
– Tim Winton 
15. "From birth, man carries the weight of gravity on his shoulders. He is bolted to earth. But man has only to sink beneath the surface and he is free." 
– Jacques Yves Cousteau  
16. "Give a man a fish and feed him for a day. Give him a fishing lesson and he'll sit in a boat drinking beer every weekend." 
– Alex Blackwell
17. "He that will not sail till all dangers are over must never put to sea." 
– Thomas Fuller 
18. "He who lets the sea lull him into a sense of security is in very grave danger." 
– Hammond Innes 
19. "Home is like the ship at sea,
Sailing on eternally;
Oft the anchor forth we cast,
But can never make it fast." 
– Charles Dickens 
20. "I am alone again and I want to be so; alone with the pure sky and open sea." 
– Friedrich Nietzsche 
21. "I'm not afraid of storms, for I'm learning to sail my ship." 
– Louisa May Alcott 
22. "I found myself in a sea in which the waves of joy and sorrow were clashing against each other." 
– Naguib Mahfouz 
23. "I grew up with the sea, and poverty for me was sumptuous; then I lost the sea and found all luxuries gray and poverty unbearable." 
– Albert Camus 
24. "I hate to be near the sea, and to hear it roaring and raging like a wild beast in its den. It puts me in mind of the everlasting efforts of the human mind, struggling to be free, and ending just where it began." 
– William Hazlitt
25. "I must go down to the seas again, to the lonely sea and the sky, and all I ask is a tall ship and a star to steer her by." 
– John Masefield

26. "I once knew a writer who, after saying beautiful things about the sea, passed through a Pacific hurricane, and he became a changed man." 
– Joshua Slocum 
27. "I pray to be like the ocean, with soft currents, maybe waves at times. More and more, I want the consistency rather than the highs and the lows." 
– Drew Barrymore 
28. "I wanted freedom, open air and adventure. I found it on the sea." 
– Alain Gerbault 
29. "If I had my will I would live in a ship on the sea, and never come nearer to humanity than that!" 
– Eleonora Duse 
30. "If you live a life of make-believe, your life isn't worth anything until you do something that does challenge your reality. And to me, sailing the open ocean is a real challenge, because it's life or death." 
– Morgan Freeman
31. "If your ship doesn't come in, swim out to it." 
– Jonathan Winters 
32. "It is extraordinary to see the sea; what a spectacle! She is so unfettered that one wonders whether it is possible that she again become calm." 
– Claude Monet 
33. "It is not the ship so much as the skillful sailing that assures the prosperous voyage." 
– George William Curtis 
34. "It's out there at sea that you are really yourself." 
– Vito Dumas 
35. "Land is the secure ground of home, the sea is like life, the outside, the unknown." 
– Stephen Gardiner 
36. "Men in a ship are always looking up, and men ashore are usually looking down." 
– John Masefield 
37. "Only two sailors, in my experience, never ran aground. One never left port and the other was an atrocious liar." 
– Don Bamford 
38. "The cure for anything is salt water: sweat, tears or the sea." 
– Karen Blixen 
39. "I cannot not sail." 
– E. B. White 
Now that you have sea quotes for your social media platforms, it's time to post your next sea adventure. Get up and go! The sea is calling out to you!

(Related: How to Throw an Epic Yacht Party)
Experience Yacht Charters With Seafari In Boca Raton Florida
Looking for a great time on the water in Boca Raton Florida? Seafari Yacht Charters is number choice for yacht rentals in Boca Raton. Book our yachts for parties, exciting day trips to the Bahamas, romantic yacht dinner cruises, and much more. Come experience all South Florida has to offer with us.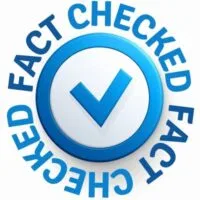 Fact Checked By Experts
Our team of internal experts has conducted rigorous fact-checking on this content. Explore the editorial standard for our website to dive deeper into our commitment to excellence.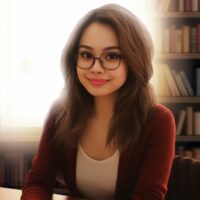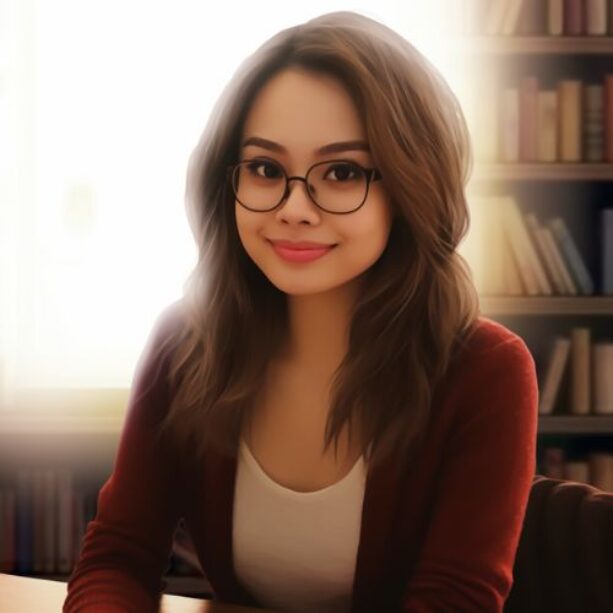 About The Author
Krizzia Paolyn has a bachelors degree in Psychology and a passion for yachting in South Florida. She has a desire to be heard and to encourage others to make their voices heard as well.