How and Where to Go Parasailing in Pensacola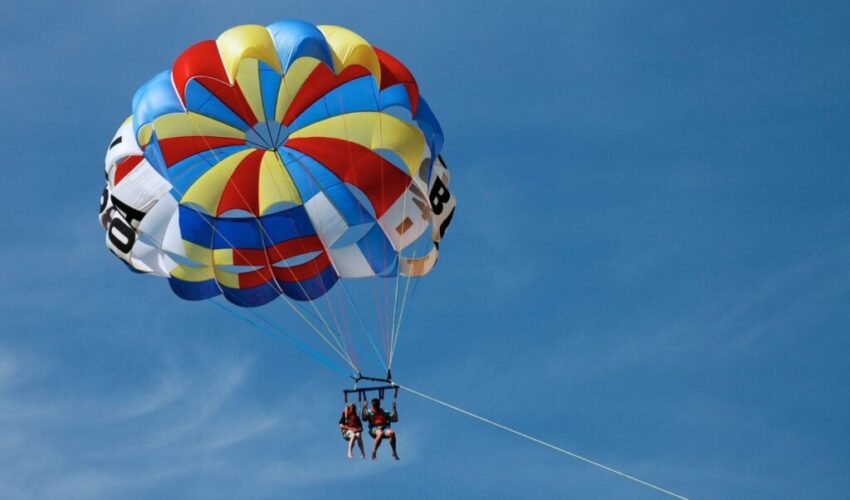 Published Sept. 21, 2023
Pensacola is one of the most popular summer destinations in the country. Every year, the city is flocked by foreign and local tourists looking to have a good time.
One of the most popular recreational activities you may do while there is parasail. Doing so will grant you one of the most unforgettable experiences out there.
When you parasail, you get to take in breathtaking views, see the native fauna of the area, and get the feeling of flying. Also, you'll be able to hop on a boat, which is already exciting.
Think of this article as your one-stop guide to parasailing in Pensacola. Read it, and you'll learn everything there is about the matter. I shall even answer some frequently asked questions for your peace of mind. So, without further ado, let's get right into it.
Why Go Parasailing In Pensacola?
Pensacola is one of the best places to go parasailing worldwide. 
Needless to say, if you still aren't sold on having the experience, here are some of the top reasons why you should go ahead and do it:
In Pensacola, you've got a beautiful beachside coastline that looks ever more remarkable as you view it from above. 
Since parasailing requires you to go hundreds of feet above the air, it's an excellent way to see Pensacola as you've never done before.
A certain magic comes with every parasailing session. It shall make you feel like you're flying, especially at the altitudes and speeds you achieve. 
Remember, what comes up must go down, so it's best to make the most of the experience.
Experience complete serenity
As you're up in the air, soaking in everything you see, you'll have a sense of utter serenity.
The only thing you'll hear is the sound of the wind blowing through your body as you soar in the sky when parasailing.
Get over your fear of heights.
Many people (including me) have a terrible fear of heights. Paragliding is easily one of the best ways to eliminate that fear. It'll make you confront it and realize that heights aren't as terrifying as they seem. Plus, you should know that parasailing is entirely safe, and you will not fall.
Have a unique and fun experience
Going to the beach or having a night out with your buddies is one way to experience some of the best Pensacola offers. However, if you're seeking something truly exhilarating, your best bet is to book a parasailing cruise with a friend or two.
Pensacola Beach Parasailing Options
You've got many options when it comes to Pensacola Beach parasailing. For example, you've got sunrise and sunset cruises. Alternatively, you can book a solo session or one with friends
Let us talk about all parasailing options in Pensacola in greater detail below:
You may book a parasailing session as a single rider if you're alone or the only one in your group with the guts to do it. In my opinion, this is the best way to enjoy the activity.
Parasailing typically allows for up to 3 riders at a time. Of course, this varies as there's a limit of 400 to 500 pounds for safety purposes.
Sunrise parasailing cruises are the best. Although you'll need to wake up early to experience them, know it'll all be worth it. The reason is that the break of dawn is arguably one of the best times to go parasailing in Pensacola. 
Besides seeing pristine emerald waters, you'll also catch a glimpse of local wildlife.
Many say that sunsets are equally as beautiful as sunrises.
Hence, it shouldn't be surprising that many people take sunset paragliding cruises with their friends. More people partake in such cruises with their buddies because it doesn't require you to wake up early and start your day with such an adrenaline-pumping activity.
Parasailing Limitations
Unfortunately, parasailing in Pensacola isn't something that everyone can experience. Specific limits are in place for safety purposes. For example, those with underlying health concerns cannot just hop on a boat and parasail. To know more, read what is stated below:
Quite interestingly, there's no height limit for parasailing.
Consequently, it won't matter whether you are 5 or 7 feet tall. Unlike rollercoasters, people of any stature can enjoy this very exhilarating activity.
You must weigh at least 110 pounds to avoid the wind blowing you away as you parasail.
Meanwhile, the highest weight limit for parasailing is 450 to 500 pounds per booking. 
Therefore, tandem or triple riders shall combine their weight to determine their eligibility for a tandem or trio parasailing cruise.
Quite interestingly, people as young as three years old can parasail. All individuals below 18 need a waiver signed by their guardian to parasail. 
Also, you should know there's no maximum age limit for parasailing. That means even seniors can enjoy the activity if they're physically fit.
Pregnant women, those with pre-existing health conditions, and anyone under drugs or alcohol cannot go parasailing.
Parasailing on a Yacht in Pensacola
Parasailing on a yacht in Pensacola is a thrilling experience that allows you to enjoy the stunning views of the coastline. You can search for local operators in Pensacola that provide parasailing on yachts.
Checking with the operator is essential when booking a parasailing experience on a yacht. Check for availability, pricing, and any weight restrictions they may have. The rates for parasailing on yachts can vary, with options available for single, double, or triple riders.
Safety is always a priority. So, follow any guidelines to ensure a safe and enjoyable experience.
Exploring the beautiful Pensacola coastline from the air while being towed by a yacht is a unique way to create lasting memories.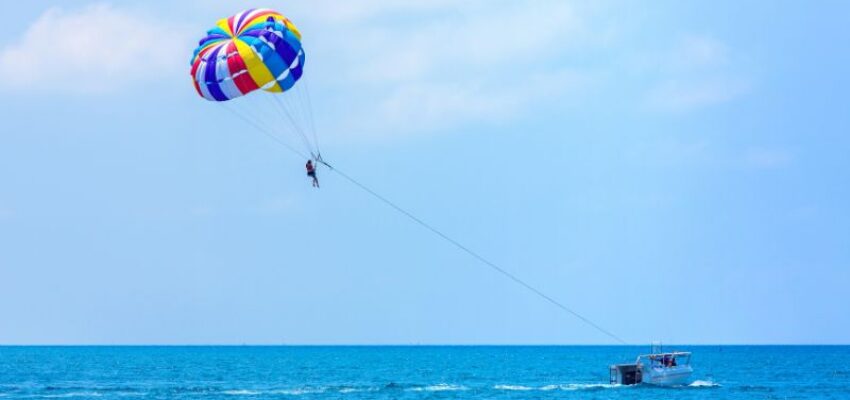 Parasailing Rates In Pensacola Beach
The price to parasail in Pensacola can vary significantly by season, company, day of the week, and cruise package option. With that said, expect to shell out between 100$ to 160$.
Keep in mind that some parasailing companies have honor discounts. Such discounts are given to senior citizens, war veterans, firefighters, police officers, and active military personnel. 
In addition, you should not forget about discounts as part of a travel agency-booked package.
FAQs
Parasailing isn't an activity for the faint-hearted. As a result, it's natural for people to have lots of questions before finally being sold on doing it. Here are some of individuals' most frequently asked questions about parasailing in Pensacola.
How high will I fly?
You'll generally be cruising at an average of 400 to 450 feet. According to the FAA, the highest you're legally allowed to fly is 500 feet.
For that reason, parasailing is a great activity to overcome your fear of heights. Moreover, it is also suitable for attaining that feeling of flying freely like a bird.
Can weather conditions prevent me from parasailing?
Of course! Florida is notorious for its unpredictable weather. On top of that, it's frequently on the course of powerful hurricanes with immense destructive power. 
You wouldn't want to be parasailing when weather conditions go south. 
Take the color of the sky as an indicator if it's good to go parasailing on a given day. If it's cloudy and a bit rainy outside, it is best to reserve the experience for another, more sunny day.
Do I have to sign any waivers?
People under 18 must have a waiver signed by their guardians to parasail.
Meanwhile, those above 18 have to sign a waiver themselves. If you plan on parasailing with a minor without legal custody, you must have their parent sign a waiver and notarize it.
What gear should I bring?
Since you'll be engaging in a water activity, don't bring anything that can't get wet. Those who want to capture their experience must utilize either a waterproof camera or a case. Also, we highly recommend wearing swimming attire and applying sunscreen to protect your skin.
How long will I be parasailing?
The typical flight time of a parasailing cruise is 10 to 12 minutes. Although that might seem quite relieving, it'll feel like forever with all the adrenaline pumping in your veins.
Be that as it may, if you wish to parasail for longer along Pensacola's beach, you always have the option to negotiate with the parasailing company you choose or book another cruise.
Will I need to touch the water?
You don't need to touch the water when you parasail. However, wearing proper swimwear during the activity is advised because you will get wet. In addition, most people often like to dip in the water before soaring high just for the sheer thrill of it.
When is the best time to go parasailing?
July and August are the hottest months in Florida, and thus, the best times to go parasailing in Pensacola. However, before that, the weather might be too rainy to parasail. 
In September and October, the weather is much more relaxed. Because of that, fewer people decide to go parasailing during these months. 
However, if you wish to parasail at a lower rate and avoid booking your parasailing cruise days in advance, it's advisable to parasail during these later in the year.
Putting It All Together
Parasailing in Pensacola is one of the best ways to enjoy the summer destination. 
Doing it will grant you an unforgettable experience that'll stay with you forever. Parasailing can also help overcome your fear of heights or keep your mind at peace as you fly around.
Almost everyone can engage in parasailing. Kids can do it with their parents as a family activity that shall leave some memories. 
Furthermore, there aren't any maximum age limits for parasailing. All you need to be to partake in a thrilling cruise is physically fit with no heart, lung, or back conditions.
(Related: 15 Best Places to Surf on the East Coast)
Experience Yacht Charters With Seafari In Boca Raton Florida
Looking for a great time on the water in Boca Raton Florida? Seafari Yacht Charters is number choice for yacht rentals in Boca Raton. Book our yachts for parties, exciting day trips to the Bahamas, romantic yacht dinner cruises, and much more. Come experience all South Florida has to offer with us.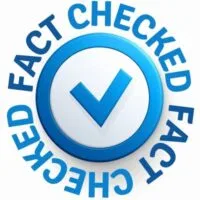 Fact Checked By Experts
Our team of internal experts has conducted rigorous fact-checking on this content. Explore the editorial standard for our website to dive deeper into our commitment to excellence.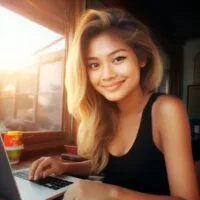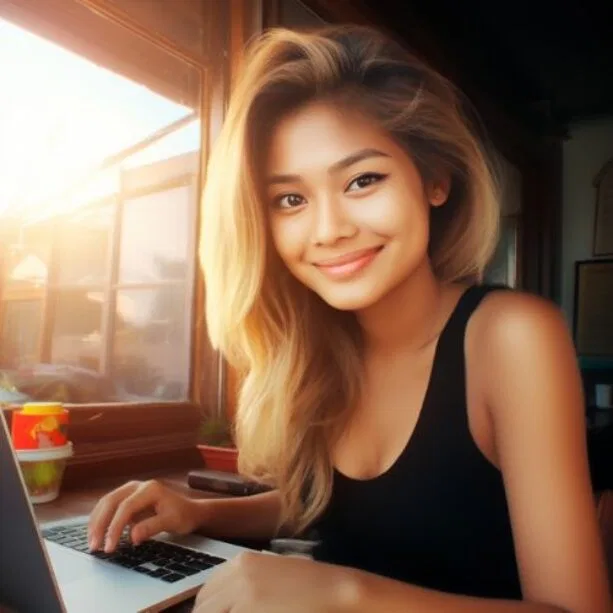 About The Author
With expertise in multiple fields, Rei Bayucca offers readers captivating and insightful articles. Through her writing, she aims to engage and enlighten readers with thought-provoking content. Experience and dedication ensure that her work is well-crafted and impactful.