Sailing Clothing: What to Wear and What to Avoid

Published June 28, 2021
Deciding what to wear when sailing is not always easy; that's why it is one of the most frequently asked questions. Sailing clothing varies significantly depending on where, what, and why you sail!
This guide on sailing clothing is written in order for you to avoid bringing along the wrong clothes. Hopefully, if you're about to embark on your first sailing vacation or are considering permanently living aboard a sailboat, this can assist you in narrowing down the handy and essential items. 
This guide is divided into three parts: practical advice on what to wear when sailing in general, the essentials for people heading out sailing for a few days vacation, and the gear we couldn't live without for longer-term sailing. Moreover, there are some additional sailing garments that you may find useful, as well as advice on luggage and what to pack for time spent on land.
First Part: Sailing Clothing Advice You Need to Remember
Have you seen any romantic comedy where they are sailing or browsed through any sailing magazines? You may have noticed that everyone is always dressed in crisp white clothing, or perhaps just a bikini and a large sun hat. If you're planning to go sailing wearing what you've seen, then it's time for you to reconsider. Let's find out why:
Colors You Must Wear Sailing
I guarantee that as soon as you step onto a boat wearing anything white, it will get dirty. Whether you're checking the engine and getting covered in oil, spilling food all over yourself as the boat rolls through a wave, or simply smothering yourself in sun cream and leaving some lovely yellow stains on it.
The most valuable advice for what color to wear when sailing is quite straightforward; put on something dark. To be fair, it isn't the coolest of colors, especially when you are somewhere hot. However, if you can bear it, darker is always preferable on a boat!
Fabrics You Must Wear Sailing
It is a grave mistake to wear a bikini on a sailboat and just covering up from the sun's heat. Within days, those lightweight garments will accumulate lots of rips and holes. When dinghy sailing or running up and down the companionway, there are so many things on a boat that can catch your clothing. Remember that it's not easy to keep clothes looking their best, so make your life easier by purchasing clothes made of durable material.
Second Part: Clothing Essentials For Casual Sailors
The essentials for sailing apparel are most likely items you already own, with a few important additions to consider to make sailing a truly enjoyable experience.
Clothes For Rainy Days
We'll start with the dreadful gear and work our way up to the fun ones. While you may not want to consider the possibility that it will rain during your sailing adventure, you will be much more upset if it does and you are unprepared.
Remember that when sailing, you'll want to invest in a high-quality raincoat or waterproof jacket to ensure that even if the worst-case scenario occurs, you can still enjoy yourself.
The best advice is to buy a water repellent, windproof jacket. Even if it is not raining, it is possible for the weather to get extremely cold, and a windproof jacket can make all the difference.
Make sure that it also includes a hood. You will be extremely grateful for that, especially if the boat is being sprayed with water. On a rainy day, no one wants cold seawater running down their back!
If you're going for recreational sails for a few days in the Mediterranean during the height of summer, waterproof trousers may be excessive. However, I would still recommend picking up a pair of inexpensive waterproof trousers just in case. Sailing is significantly more enjoyable when dressed appropriately.
Clothes for the Cold Weather
Include in your checklist to always bring a t-shirt, a long-sleeved top (preferably a thermal tops), a fleece top, and finally a windproof raincoat. The fleece top is ideal for sailing because it is lightweight and breathable but also extremely warm.
Additionally, I would recommend bringing a warm sweater for after sailing. Nothing beats stripping off your wet clothes and immediately slipping into a warm jumper and being handed a mug of hot chocolate to snuggle with. Furthermore, bring some thermal base layer leggings and socks for your bottom half to act as middle layer underneath your waterproof trousers.
Clothes for the Heat
Now that you're prepared for the cold weather, you can consider the heat. What to wear for sunbathing isn't difficult; you can wear whatever you want. However, adhere to our practical advice for sailing clothing above to avoid ruining your entire wardrobe!
Along with the standard shorts and t-shirts, bikinis and swimsuits, and skirts and dresses, you'll want to consider sun protection or UV protection, as shade on a sailboat can be scarce.
Shoes for Sailing
There are objects to stand on, slippery areas, and numerous holes into which you can twist your ankle. So, wearing appropriate footwear while onboard will greatly assist you.
If you're only going day sailing, you don't need anything fancy; just make sure your shoes' soles are white (or prepare to deal with an enraged boat owner if you scuff up their beautiful white decks) and ensure they maintain some grip.
Numerous trainers will be ideal since they're ultralight, which means they dry quickly, and they pull on and off quickly, making them perfect for rushing out the door! Sneakers or hiking sandals work well for sailing as well.
Third Part: Proper Sailing Gear to Take Note of
If you're likely to be sailing in inclement weather, or if you're taking sailing more seriously, you may want to consider investing in some proper sailing gear. Living on a sailboat will expose you to a variety of different conditions, and you will learn what you will truly need and what you skimp on. 
Some sailing brands that are found to be high in quality are Musto, Helly Hansen and Gill. The following are the top pieces of sailing clothing that one must invest in for a life at sea.
A Proper Sailing Jacket
Sailing jackets is one of the best foul weather gears as they are designed to be repeatedly wet and are constructed to be tough and durable. They include features that make sailing in inclement weather much more pleasant, and you can't put a price on comfort in those circumstances.
Remember to look for non-white gear if you don't want it ruined immediately. Moreover, another item to keep an eye out for is a reflective/brightly colored hood or jacket. If the worst-case scenario occurred and you fell overboard, a brightly colored jacket or "life jacket" might help save your life. 
Try to check if they have pockets as well. Is it sufficiently equipped, and are they waterproof? If you're going sailing in horrible weather, does it have waterproof cuffs and a neckline? Is the collar high enough to protect as much of your face as possible?
If you're only going to spend money on one piece of sailing clothing, this should be it.
Waterproof Trousers
When considering sailing clothes, waterproof trousers are indispensable for bad weather sailing, and one shouldn't sail without them. They excel at completely drying you out, which means they keep you warm. Sailing pants and shorts are also windproof, providing additional protection against the cold.
Extras To Bring When Sailing
Along with the sun protection accessories mentioned above, there are a few other items we couldn't live without while long-term sailing. These sailing garments have made life aboard much more pleasant for a "sailors look", and hopefully, they will do the same for you!
Gloves (Finger Glove)

Face Buffs 
Luggage
This is not something you will wear while traditional sailing, but it is essential to mention! If you're planning a vacation on a sailboat, keep in mind that it's a boat; you'll have a compact living space and an even more compact cabin.
Take advantage of your space by bringing a foldable bag. Hard suitcases are a sailor's worst nightmare since there is simply not enough space for them. Bring a soft rucksack or holdall to ensure that your bag fits into the tiniest of spaces once you've unpacked.
Additionally, if your bag is water-resistant and rugged, you will earn bonus points because there is a strong possibility that your bag will get wet at some point.

Remember to Bring Clothes For On Land
After a day of sailing and your sailing clothes are wet, stained, ripped, and generally looking like they've done their job, you're going to want something a little nicer to wear for those sunset cocktails and walks on the beach.
Don't forget to bring a couple of nice outfits for when you're landing or relaxing in the cockpit. Keep in mind that there will be some scrambling involved, so wear shoes that can get wet (or leave them off until you're off the beach), roll up any long-legged trousers or skirts, and wear nice underwear for climbing on and off piers. 
That concludes our list of essentials when asked what sailing clothing to wear and what to avoid, as well as the items we couldn't live without as full-time liveaboards. For those about to embark on their liveaboard sailing adventure, you can keep this as your checklist or guide to choosing the right boat sailing clothing to buy so you won't encounter any problems while you're in the middle of nowhere.

(Related: Where to Buy Foul Weather Gear For Sailing)
Experience Yacht Charters With Seafari In Boca Raton Florida
Looking for a great time on the water in Boca Raton Florida? Seafari Yacht Charters is number choice for yacht rentals in Boca Raton. Book our yachts for parties, exciting day trips to the Bahamas, romantic yacht dinner cruises, and much more. Come experience all South Florida has to offer with us.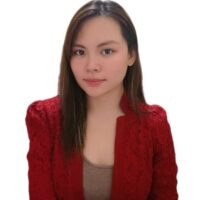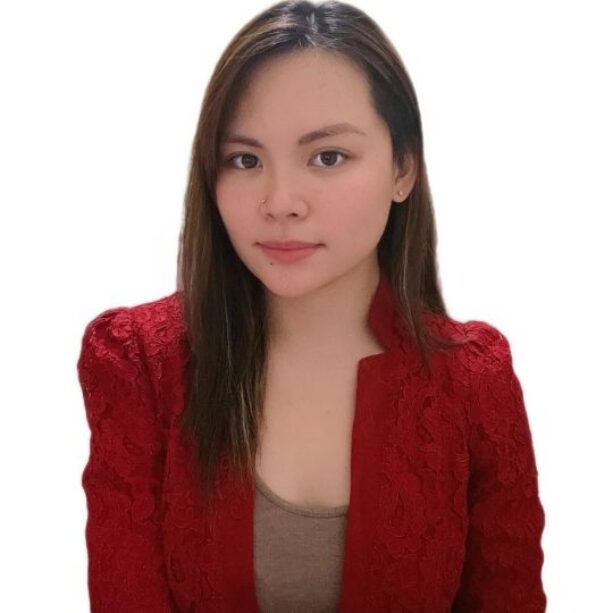 About The Author
Krizzia Paolyn has a bachelors degree in Psychology and a passion for yachting in South Florida. She has a desire to be heard and to encourage others to make their voices heard as well.