The Ultimate Guide to Having an Epic Yacht Wedding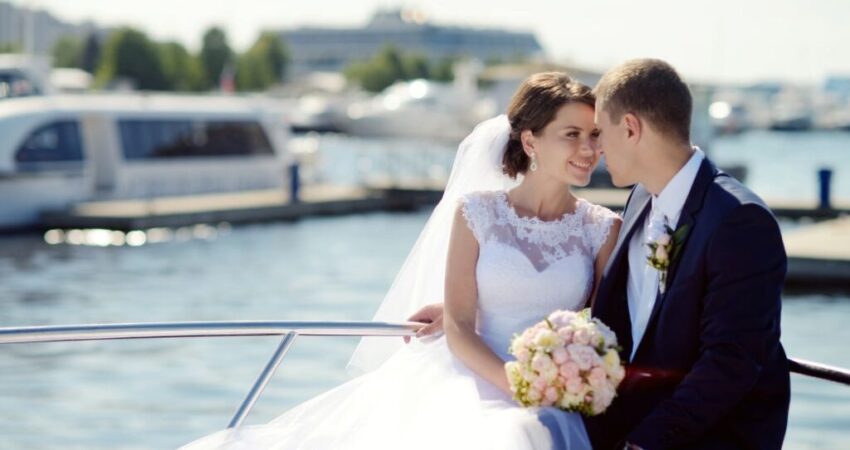 Published June 22, 2023
Make your special day one for the ages! Have a breathtaking yacht wedding with the sparkling sea as your backdrop. Let's navigate the challenges of planning an epic yacht wedding.
What You Need to Have an Epic Yacht Wedding
1. Access and Logistics
Setting the stage for your yacht wedding begins with seamless access for everyone. From provisioning companies to event planners and equipment handlers, coordination is vital.
Prepare ahead for a hassle-free boarding and disembarking experience. Make sure that all your wedding crew can easily access the yacht.
2. Guest List and Space
The allure of a grand yacht might tempt you to envision an extensive guest list. But space is a precious commodity on board. Even the most expansive yachts can surprise you with their capacity.
Make the most of a more intimate affair where your loved ones gather comfortably. But if a large guest count is important, don't worry! Some luxurious yachts boast magnificent interior spaces.
3. Buffets and Table Service
You have two main options for satisfying your guests' appetites: buffets or table service. If you like an ultra-elegant ambiance, table service might be the way.
Plan. Ensure your choice aligns with the yacht's capabilities and your guests' preferences.
4. Don't Skip the Requirements
Planning a yacht wedding can present unique challenges. Be sure to know all the legal requirements in the country and the wedding destination.
Consider marriage licenses, residency requirements, civil ceremonies, and other formalities needed. This will ensure your union is legally binding and authorized to be held at the yacht.
5. Flowers To Set The Mood
Flowers can transform any space into a magical wonderland, and a yacht is no exception. Collaborate with a skilled florist who understands the intricacies of yacht weddings. Let their expertise in floral design beautify your celebration.
The Pros and Cons
As with any venture, a yacht wedding has its share of pros and cons. You must weigh and explore both to have a safe and epic celebration.
Pros
A singular venue for your entire event, eliminating transportation logistics.

All-inclusive packages

tailored to your needs and budget.

Affordability that offers more bang for your buck.

Captivating views and unparalleled photo opportunities.

Intimate and unique ambiance for an unforgettable experience.
Cons
Additional fees may arise. You might pay for docking, fuel, taxes, and gratuities. But you can ask the yacht company about all these to avoid getting surprised.

Space limitations might require narrowing down your guest list.

Yacht regulation may restrict decorations and impose departure times.

Guests are confined to the yacht for the duration of the event.
Tips for a Memorable Voyage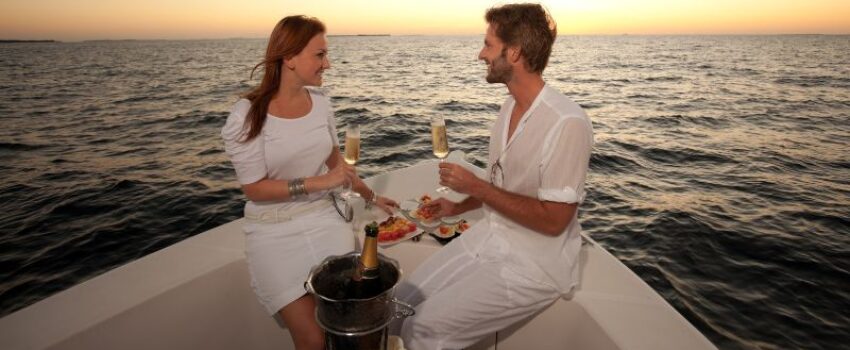 To make your yacht wedding truly epic, consider these essential tips:
Prepare for the possibility of seasickness and provide remedies.

Ensure wheelchair accessibility and accommodate guests with mobility challenges.

Create a wedding website or group chat. Here you can share dress code suggestions and weather forecasts.

Have backup plans in case of inclement weather.

Communicate transportation details and parking options to your guests.
FAQ
Is a wedding at sea legal?
Yes, a wedding at sea can be legal, but it depends on the country's laws where the ship is registered. Follow their requirements, have an officiant and witness, and register the marriage properly. Seek professional advice for a legally recognized wedding.
What is the average cost of a yacht wedding in South Florida?
The average cost of a yacht wedding in South Florida ranges from $20,000 to $40,000. Chartering a yacht can cost from $1,500 to $6,500. The number of guests, catering, decorations, and other services can influence costs.
Final Thoughts
As the sun sets on our guide, it's clear that with careful planning and consideration, your special day can be an unforgettable voyage.
Set your sights on the horizon. Embark on the journey of a lifetime. A yacht wedding will leave your guests in awe and create memories to cherish for eternity.
Experience Yacht Charters With Seafari In Boca Raton Florida
Looking for a great time on the water in Boca Raton Florida? Seafari Yacht Charters is number choice for yacht rentals in Boca Raton. Book our yachts for parties, exciting day trips to the Bahamas, romantic yacht dinner cruises, and much more. Come experience all South Florida has to offer with us.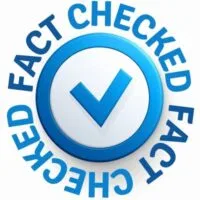 Fact Checked By Experts
Our team of internal experts has conducted rigorous fact-checking on this content. Explore the editorial standard for our website to dive deeper into our commitment to excellence.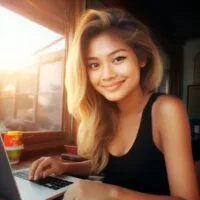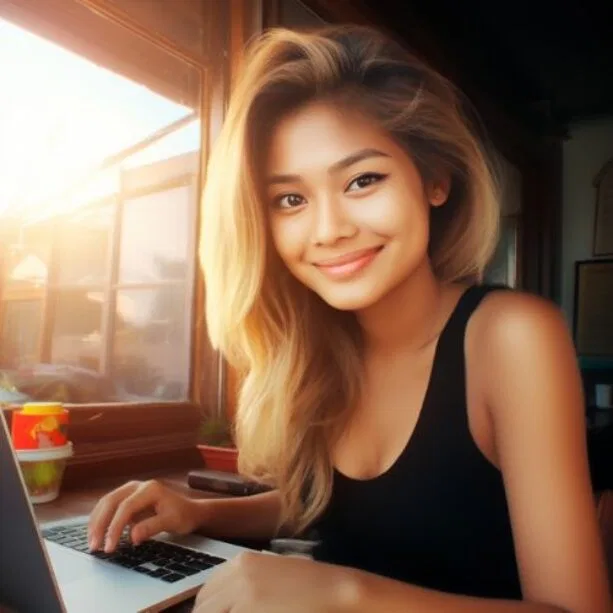 About The Author
With expertise in multiple fields, Rei Bayucca offers readers captivating and insightful articles. Through her writing, she aims to engage and enlighten readers with thought-provoking content. Experience and dedication ensure that her work is well-crafted and impactful.