Setting Sail in Style: 10+ Epic Yacht Party Theme Ideas For All Occasions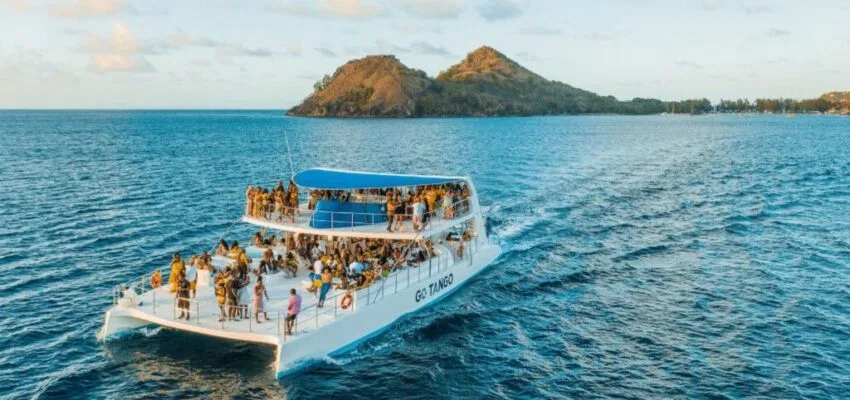 Published June 1, 2023
Are you ready to take your yacht party to the next level? From glamorous Hollywood nights to enchanting tropical paradises, we've got the perfect yacht party theme for any occasion. 
Whether celebrating a birthday, wedding, or corporate event, these yacht party themes will transform your gathering into an unforgettable experience on the high seas. 
10+ Epic Yacht Party Themes
Idea #1: Hollywood Glamour
Roll out the red carpet and embrace the glitz and glamour of Hollywood. Encourage guests to dress like their favorite movie stars with dazzling gowns, sharp tuxedos, and a VIP atmosphere.
Idea #2: Tropical Paradise
Transform your yacht into a tropical oasis. Deck the decks with vibrant flowers, tiki torches, and palm leaves. Encourage guests to wear floral prints, serve refreshing cocktails, and dance to the rhythm of Caribbean beats.
Idea #3: Masquerade Ball
Unleash mystery and elegance with a masquerade ball theme. Decorate your yacht with ornate masks, chandeliers, and velvet drapes. Encourage guests to wear stylish masks and elegant attire for an evening of intrigue and enchantment.
Idea #4: Under the Sea
Dive into an underwater wonderland with an "Under the Sea" theme. Transform your yacht into an aquatic paradise with shades of blue, seashells, and mermaid-inspired decorations. Encourage guests to dress as sea creatures and dance to oceanic tunes.
Idea #5: Carnival Extravaganza
Bring the carnival atmosphere to your yacht with bright colors, circus-inspired decorations, and lively entertainment. Set up carnival games, hire stilt walkers or fire dancers, and serve delicious fair-style treats for a truly joyful experience.
Idea #6: Gatsby's Roaring 20s
Step back to the luxury of the 1920s with a Gatsby-inspired yacht party. Embrace art deco decorations, jazz music, and guests dressed in flapper dresses and dapper suits. Create an ambiance reminiscent of Jay Gatsby's extravagant parties.
Idea #7 White Party
Create an atmosphere of sophistication and elegance with an all-white party theme. Dress your yacht in white linens, decorations, and ambient lighting. Ask guests to come dressed entirely in white for a stylish affair.
Idea #8: Space Odyssey
Embark on a cosmic journey with a space-themed yacht party—deck your yacht with celestial decorations, neon lights, and futuristic elements. Encourage guests to dress as astronauts or extraterrestrials and dance under the stars.
Idea #9: Around the World
Take your guests on a global adventure with an "Around the World" theme. Decorate each area of your yacht to represent different countries, serving international cuisine, and encourage guests to come dressed in cultural attire.
Idea #10: Pirate Adventure
Set sail for a swashbuckling adventure with a pirate-themed yacht party. Transform your yacht into a pirate ship with skull and crossbones decorations, treasure chests, and pirate flags. Encourage guests to don their best pirate attire for a night of nautical fun.
Idea #11:Enchanted Garden
Create a magical atmosphere on your yacht with an enchanted garden theme. Adorn your yacht with fairy lights, floral arrangements, and whimsical decorations. Encourage guests to dress like fairies, elves, or woodland creatures for a night of enchantment.
Idea #12: Neon Glow
Light up the night with a neon glow party theme. Illuminate your yacht with neon lights, glow sticks, and UV decorations. Ask guests to come dressed in vibrant neon colors for a high-energy dance party under the neon glow.
Idea #13: Sports Spectacular
Appeal to sports enthusiasts with a spectacular sports theme. Decorate your yacht with sports memorabilia, set up game stations, and encourage guests to wear their favorite team jerseys. Create a lively atmosphere with sports-themed activities and competitions.
Tips for a Memorable Yacht Party
Plan in advance:

Start organizing your yacht party well ahead of time to ensure availability and smooth coordination.

Consider your guests:

Tailor the theme to match your guests' preferences and interests.

Decorate strategically:

Use decorations suitable for a boat environment and ensure they are securely fastened to withstand the sea breeze.

Coordinate attire:

Communicate the dress code to your guests, aligning it with the chosen theme.

Create ambiance:

Set the mood with appropriate lighting, music, and entertainment that aligns with the theme.

Offer themed cuisine and beverages:

Enhance the experience with menu items and drinks that complement the chosen theme.

Safety first:

Ensure the security of your guests by having the necessary safety equipment and following all boating regulations.[

1

]
How do you throw a party on a yacht?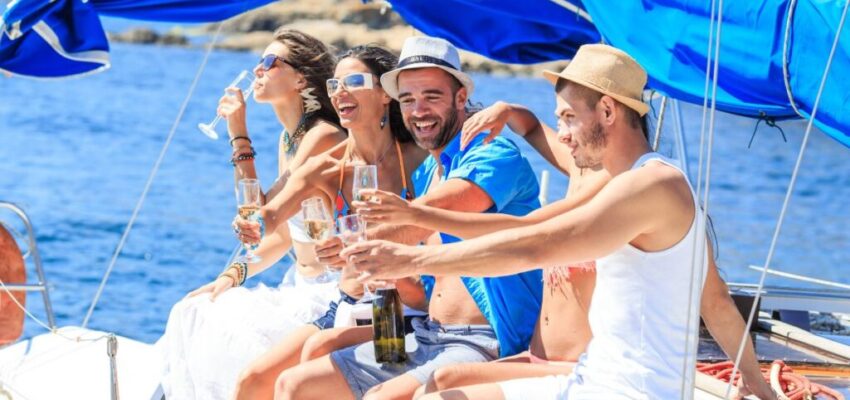 To throw a party on a yacht, here's a short step-by-step guide:
Step 1: Choose the yacht: Select a suitable yacht for your party. Consider the size of your guest list, the amenities available on the yacht, and the duration of your event. Ensure the yacht meets all safety requirements and has the necessary licenses.
Step 2: Set a date and time: Determine the date and time for your yacht party, keeping in mind the availability of the yacht and the convenience of your guests. Plan to ensure you secure the desired date.
Step 3: Determine the guest list: Create a guest list and send out invitations well in advance. Consider the yacht's capacity and ensure your guest list aligns with it. Provide clear RSVP instructions to manage attendance.
Step 4: Choose a theme: Select a theme for your yacht party to add an element of excitement. Consider the preferences and interests of your guests and tailor the theme accordingly. Themes for boat parties can range from elegant and formal to fun and casual, depending on the occasion.
Step 5: Plan the menu: Decide on the type of food and beverages you want to serve. Consider the logistics of catering on a yacht, such as limited kitchen space and the need for stable serving options. Opt for easy-to-eat and well-prepared dishes that cater to different dietary preferences.
Step 6: Decorate the yacht: Enhance the ambiance by decorating the yacht to match your chosen theme. Use appropriate decorations suitable for the yacht environment and securely fasten them to withstand movement. Consider the size of the yacht and ensure decorations do not obstruct any safety equipment.
Step 7: Coordinate entertainment: Plan entertainment options to keep guests engaged throughout the party. This can include live music, a DJ, games, or hiring a professional entertainer. Consider the available space on the yacht and the preferences of your guests.
Step 8: Ensure safety: Prioritize the security of your guests by having life jackets, first aid kits, and safety equipment readily available on the yacht. Familiarize yourself with emergency procedures and communicate them to your guests.
Step 9: Communicate details: Keep your guests informed about the logistics, such as the boarding location, parking options, and any specific instructions related to the yacht party. Provide clear directions to ensure a smooth boarding process.
Step 10: Enjoy the party: On the day of the party, double-check all arrangements, including food, beverages, decorations, and entertainment. Greet your guests, ensure their comfort, and enjoy the festivities on the yacht.
Conclusion
Incorporating a captivating yacht party theme can take your celebrations to extraordinary heights. With careful planning, strategic decorations, and attention to detail, you can create a memorable yacht party experience that will be discussed for years. So, set sail with the perfect yacht party theme and let the festivities begin!
Experience Yacht Charters With Seafari In Boca Raton Florida
Looking for a great time on the water in Boca Raton Florida? Seafari Yacht Charters is number choice for yacht rentals in Boca Raton. Book our yachts for parties, exciting day trips to the Bahamas, romantic yacht dinner cruises, and much more. Come experience all South Florida has to offer with us.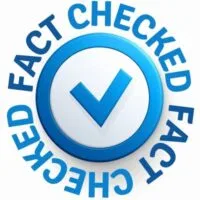 Fact Checked By Experts
Our team of internal experts has conducted rigorous fact-checking on this content. Explore the editorial standard for our website to dive deeper into our commitment to excellence.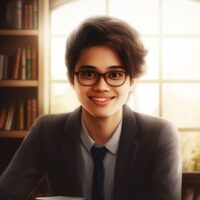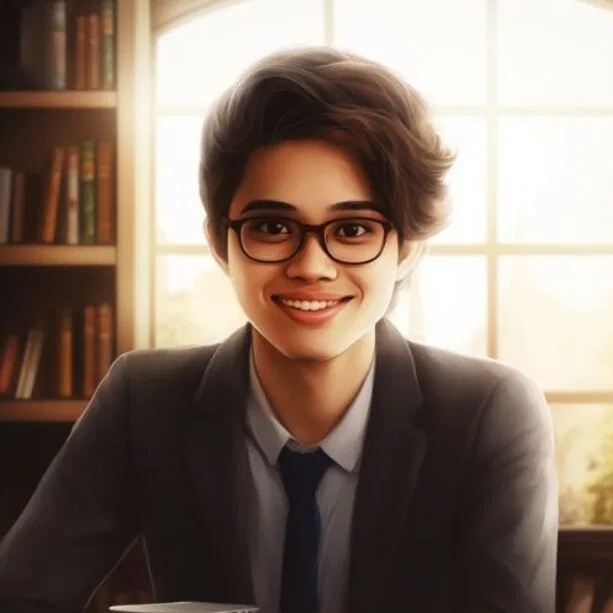 About The Author
Lenard Arceo is passionate about the outdoors and South Florida life. He is a professional blogger for several renowned publications and also loves learning how to code in his free time.