13 Underrated Day Trips From Miami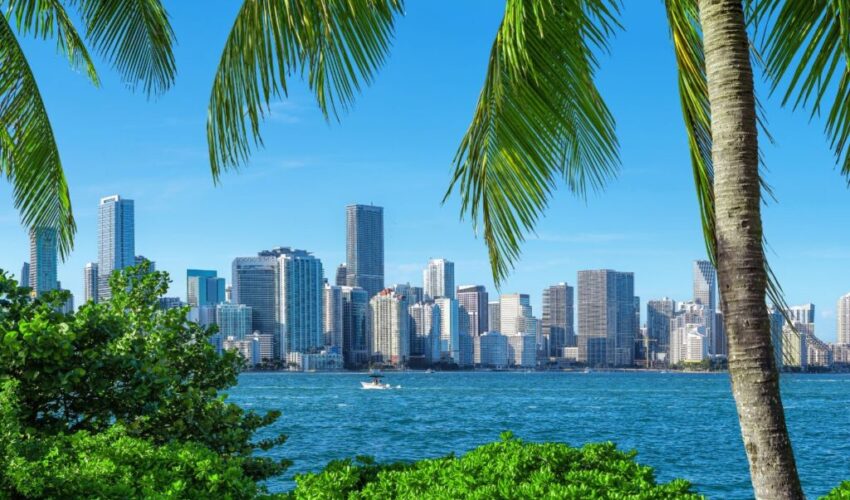 Published July 21, 2023
Whether you are a local citizen or a tourist looking for new places, Miami day trips will take your breath away. A day trip with optional activities is perfect for any traveler, from backpackers traveling alone or families taking road trips and looking for full-day tours. With that, this article lists the day trips from Miami you should try. 
1. Bahamas Sharks
If you want something more adventurous while spending a day in Miami, you will enjoy a day trip with optional water sports to Compass Cay. This destination includes a mesmerizing marina home to several yachts, boats, and friendly sharks you can swim with on the clear, turquoise water. 
Things to do:
Water sport activities

Sightseeing

Swimming with sharks
2. Everglades National Park
The Everglades National Park is a great place to enjoy a Miami day. With optional activities, this outgoing day in Miami allows you to enjoy the different sites through an airboat tour, kayaking, choppers, and guided tours. The Everglades National Park offers a more diverse ecosystem and lets you enjoy national wildlife. 
Things to do: 
Sightseeing 

Strolling

Airboat tour
3. Bahamas Capital, Nassau
Nassau is a great place to enjoy the white sand and clear freshwater. This is undoubtedly the best place for outdoor activities, water sports, and snorkeling tours. A day trip to Nassau from Miami is one of the best things you can do when having a city tour. You can now take a trip to the Bahamas from Miami more conveniently, thanks to affordable and accessible flights. The beautiful beach, waters, and sunset scenery are worth revisiting multiple times.
Things to do:
Water sport activities

Snorkeling 

Strolling
4. Dry Tortuga Islands
You can visit the Dry Tortuga Islands easily by taking a two-hour ferry boat ride. Typically, people don't appreciate long waits and travel, but the wait is worth it as there are seven remote islands you can visit for a more private excursion. You may want to extend your stay in Miami City for as long as a week once you step foot on the beautiful shores of the Dry Tortuga Islands and enjoy your favorite water sports.
Things to do:
Snorkeling and diving

Boating

Swimming
5. Daytona
Daytona is known as a favorite spring break location, but it's more than just that. During March and April, Daytona becomes a party location where students and individuals visit to release steam from working hard for the school year. Besides that, the town is a perfect location to spend relaxing and quiet time away from your town.
Things to do:
Boating

Sightseeing

Picture-taking
6. Orlando Theme Parks
In Miami, a must-visit destination is the theme parks in Orlando that will surely give you the most memorable time. A few of the famous theme parks that everyone loves to visit in the area include Legoland, SeaWorld, Universal Studios, and, of course, Disney World. Regardless if you are alone or not, the theme parks in Orlando are a perfect day tour that everyone of all ages can enjoy.
Things to do:
Strolling

Playing

Picture-taking
7. Key West
A Miami City tour you will surely appreciate is a round trip through the sea bridge highway to visit the beautiful Key West. The bright blue beach water and ivory beach sand will make you feel like you are in paradise. Located in the southernmost part of Florida Keys, the Key West offers the most beautiful views and a breath of fresh sea breeze. 
Things to do:
Snorkeling

Diving

Boating
8. The Bahamas to Harbour Island
We already know that the Bahamas is a great place to take a day trip, but find time to explore Harbour Island. When visiting the Bahamas, you do not want to skip a day tour in this area. Harbour Islands' famous pink sand beach is perfect for couples who wish to have a romantic getaway or those who just want to be away from the hassle of living in the city.
Things to do:
Swimming

Sightseeing

Strolling
9. Bahamas Swimming Pigs
The adventures of the Bahamas do not stop there. If you want to try swimming at Miami beaches and museums in Miami, you may want to take a day tour of the famous Pig Beach. Here, you'll find pigs you can swim and play with. Your Bahamas experience will not be complete if you don't visit this unique island.
Things to do:
Swimming with the pigs

Diving

Snorkeling
10. Cuba
A must-try day tour from Miami is a trip to Cuba. This is one of the most common places travelers love to visit when driving from Miami. The City of Palms showcases the most classic vintage cars, and the colorful structures are perfect for taking pictures of the gram. You can also bring home some Cuban cigars to remember the city when you leave.
Things to do:
Sightseeing

Picture-taking

Road trip 
11. John Pennekamp Coral Reef State Park
John Pennekamp Coral Reef State Park is beautiful in Key Largo, Florida. You can snorkel or dive to see colorful coral reefs and marine life. Take a glass-bottom boat tour to view the underwater world. Explore the park's nature trails and mangrove forests.
Things to do:
Snorkeling

Glass-bottom boat tour

Sight-seeing

Kayaking

Hiking

Fishing
12. Bahia Honda State Park
Bahia Honda State Park is a beautiful day trip destination in the Florida Keys. Relax on the park's beautiful sandy beaches with clear turquoise waters. You can go snorkeling or swimming to discover the colorful marine life. You can also explore the park's historic bridge and nature trails. Here, you can just enjoy the natural beauty and wildlife of the area.
Things to do:
Kayaking

Hiking

Snorkeling

Sight-seeing
13. Ten Thousand Islands
The Ten Thousand Islands is a unique coastal area located in southwestern Florida. It's not comprised of ten thousand islands but rather a maze of countless mangrove islands, channels, and shallow waterways. This allows visitors to immerse themselves in the tranquil beauty of this coastal paradise.
Things to do: 
Boating

Kayaking

Wildlife Spotting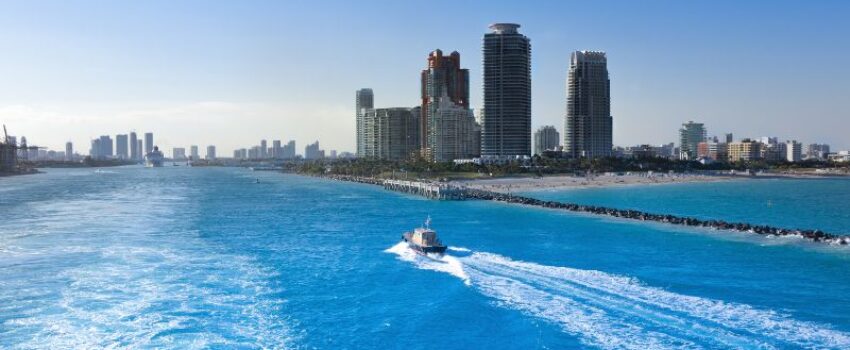 Transportation Options for Miami Day Trips
1. Car
Renting a car is a popular choice. It offers flexibility and convenience. You can easily explore nearby destinations at your own pace and stop wherever you like.
2. Public Transportation
Miami has a public transportation system consisting of buses and trains. You can use Metrobus or Metrorail to reach nearby cities or attractions. But remember that the schedules and routes may vary, so checking in advance is essential.
3. Ride-Sharing Services
Uber and Lyft are widely available in Miami. They provide a convenient way to get around the city and reach nearby destinations without the hassle of parking or navigating public transportation.
4. Water Taxis and Ferries
Since Miami is on the coast, you can also consider water taxis or ferries for day trips to nearby islands or coastal areas. These services provide a scenic and unique transportation experience, especially when visiting the Bahamas.  You can also book yacht charters for an inter-coastal cruise.
5. Tours and Shuttles
Many tour operators offer day trips from Miami, providing transportation and guided tours to popular destinations. These tours often include transportation, admission fees, and informative guides. This makes them a hassle-free option for exploring nearby attractions.
Places Near Miami You Should Definitely Visit
It doesn't matter if you travel alone, with a partner, or with your family; this paradise will give you the best experience you will never forget. This list of day trips from Miami hopefully inspires you to plan your next trip so you can appreciate the beauty and fun outdoor activities that Miami offers.
Experience Yacht Charters With Seafari In Boca Raton Florida
Looking for a great time on the water in Boca Raton Florida? Seafari Yacht Charters is number choice for yacht rentals in Boca Raton. Book our yachts for parties, exciting day trips to the Bahamas, romantic yacht dinner cruises, and much more. Come experience all South Florida has to offer with us.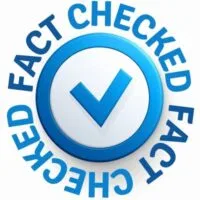 Fact Checked By Experts
Our team of internal experts has conducted rigorous fact-checking on this content. Explore the editorial standard for our website to dive deeper into our commitment to excellence.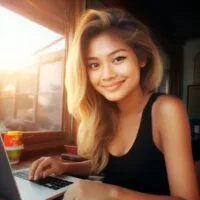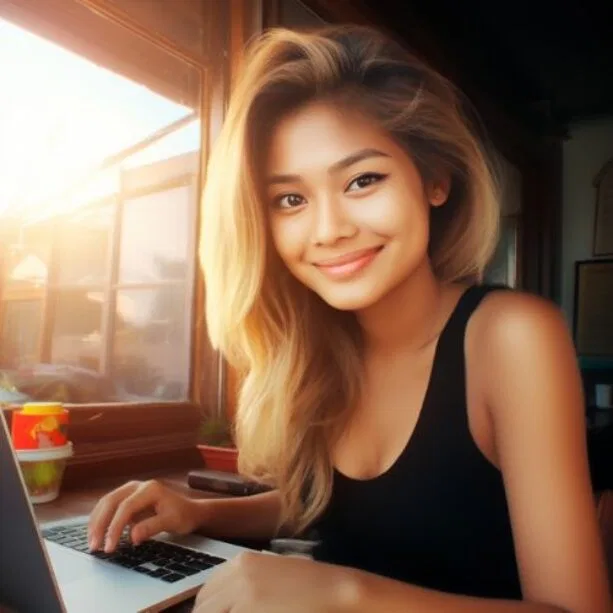 About The Author
With expertise in multiple fields, Rei Bayucca offers readers captivating and insightful articles. Through her writing, she aims to engage and enlighten readers with thought-provoking content. Experience and dedication ensure that her work is well-crafted and impactful.