How to Snorkel Like an Expert

Published May 7, 2021
Snorkeling is sometimes overlooked as a recreational sport. For many visitors to tropical destinations, it is portrayed as something that anyone can do. Moreover, it frequently entails plowing through the surface while wearing rental gear and a snorkelers vest. 
However, it is a beautiful way to enjoy the water, and learning how to snorkel like a pro will make the experience much easier and more enjoyable. It's something anyone can try because it is pretty simple to learn. If you are a snorkeling enthusiast, there are a few things to know and points to consider to make your experience more comfortable and enjoyable.
How to Start Snorkeling: Tips and Tricks
A little planning ahead of time will help you make the most of your next snorkeling vacation and leave the amateurs in your wake. Here are the most basic tips and tricks to remember:
Ensure your fullface snorkel mask fits comfortably and isn't rubbing up against your nose or the bridge of your nose right between your eyes. 

The mask's skirt should fit snugly around your face, with no gaps. Pulling the strap tighter to do this will not work. In fact, it will only cause the mask to leak and be uncomfortable to wear. 

The snorkel is attached to your mask and should be adjusted so that it fits in your mouth properly. 

When renting a snorkel, make sure the mouthpiece is not torn because a damaged mouthpiece may feel uncomfortable and difficult to grip. 

Lightly hold the mouthpiece with your teeth and seal your lips over it. 

If your

swimming abilities

aren't up to standard, enroll in swimming classes at your local pool. Even if you're a strong swimmer, improving your skills will help you in the water.
Proper Breathing Technique While Snorkeling
Many snorkelers simply stay on the surface and breathe via the snorkel while looking down. A few more proficient snorkelers try to venture into the skin diving area by plunging beneath the surface while holding their breath. By doing this, you wont be able to miss getting a closer look at the marine fauna, examine barrier reefs and other underwater features up close. 
If there is some water inside the snorkel, it is good to practice breathing with it. This circumstance is unavoidable, so getting used to it and being calm is a smart idea before venturing into deep water.
Begin in shallow water where you can easily stand up

Maintain an upright posture while bending your legs to sink to the roughly mid-forehead depth 

Breathe in slowly and carefully so that you don't inhale any water from the snorkel 

Gradually suck air past the water. It will produce a bubbling gurgling sound, but it will allow you to take a full breath
How to Clear Water From Your Snorkel
If there is any water in your snorkel, it is very simple to remove. With a full breath, blow out as loudly and harshly as you can through your mouth. This exhalation will force water out of your snorkel. Inhale gently again and repeat if necessary. Remember that some snorkels contain self-draining valves that make emptying water considerably easier.
How to Stop Water From Getting Into Your Snorkel 
Choppy conditions and waves will splash water in from above, potentially getting into your snorkeling gear. The biggest culprit, though, is your head position. The temptation when snorkeling is to look directly down; doing so tips your head and lowers the end of the snorkel toward the water. However, when you look straight ahead, you tilt the snorkel backward, allowing water to enter more easily.
The correct head position for dryer snorkeling is to have your head slightly angled upwards and look at the reef a meter or so ahead of you. This technique will keep your snorkel more upright and less vulnerable to water getting in at the top.
How to Stop Your Mask From Fogging
You can do a few things to the mask lens to prevent fogging, including applying a drop of anti-fog solution. An Anti-Fog spray is an effective anti-fogging solution.
Snorkelers may also spit on the lens before putting on their masks and snorkels. The saliva will work as a natural anti-fog agent, allowing you to see well underwater for an extended period.
How to Let Out Water From The Mask While Snorkeling
This is a technique taught to scuba divers when they are scuba diving. Therefore, it's a tried and tested method. You just simply press the top of your mask frame with your forefinger and thumb, or your palm, to keep the upper portion of your mask sealed to your forehead. Then, forcefully blow air down your nostrils. This air fills your mask, pushing the water out. You can do this while in or out of the water.
How to Move Around While Snorkeling
Once you've mastered proper positioning, you should be able to float face down in the water. This allows you to breathe effortlessly as well. You don't have to kick to keep upright, so you'll be able to relax, float, and conserve energy. If you wish to move around, you must use either your arms or your legs, or both. If you are not wearing swim fins, you can simply swim. If you're wearing one, though, keep them below the water's surface.
You can either flutter kick or frog kick; for the former, make sure the kicking motion comes from your hips rather than your knees. This is because your legs are stronger than your arms; you don't need to utilize your arms if you're wearing fins.
How to Dive Down When Snorkeling 
Snorkel Dive Step 1: Lie flat on the surface and kick forward but horizontally. 
Snorkel Dive Step 2: Let your arms hang down, 90 degrees to your body.
Snorkel Dive Step 3: When you're ready, lean forward from the waist down into the water, aligning your arms and torso pointing downward. Your body and legs have now reached a 90-degree angle.
Snorkel Dive Step 4: Raise your legs as high as possible so that you are perfectly straight but pointing down as if attempting a handstand. Because your legs are hefty, they will pull your torso down.
Together with vertical posture, this weight will make the most difference in the fluency of your dives. Of course, you can assist by swimming down with your arms and then kicking with your legs after your feet are submerged, but your body position is critical. 
You'll be surprised at how simple this is and how much it improves your snorkeling experience. To ensure your safety, dive in groups of two. One of you will remain on the surface, monitoring the other before switching. Ideally, you can bring a float with you to serve as a marker as well as a place to rest after your dive.
Holding Your Breath While Snorkeling
You must hold your breath while snorkeling underwater, limiting your dive time. You can increase your time by taking two or three deep, quiet breaths before your final one, which you will hold. Allow yourself time to recover once you surface before your next dive. If you feel faint or dizzy, don't dive.
Relieving Ear Pressure While Snorkeling
You may feel pressure on your ears depending on the depth you reach. To alleviate this, pop your ears in the same way you would in a flight. Hold your nose closed and softly blow against it to do this. Do not use force; if you can't do it simply and gently, stay shallower. It's not easy in a head-down posture, especially if you've never done it before. Importantly, do not continue digging deeper and causing your ears to suffer.
Surfacing Properly During a Snorkel Dive
When you feel the desire to surface, swim up while spinning around so that you can see the surface from all angles. Raise one hand as if you were Superman to shield your head. If you tip your head back and exhale during your final meter of ascent, the air should clear your snorkel, allowing you to relax and breathe normally on the surface without lifting your head or kicking up. If your snorkel has a self-drain, this procedure may not be as effective as surface blast cleaning.
Staying Safe When Snorkeling
Always snorkel with a companion and always stay together. That way, you'll have someone to aid you, and someone will be aware that you're gone.

Use a surface marker if you're in larger and deeper locations. There are markers available that also function as a flotation device and can transport snorkeling equipment, water, life vests, and snacks.

Keep an eye on your surroundings and know where you are in the water. Wind, current, and sheer fun can rapidly cause you to lose track of your whereabouts.

Wear a life jacket if you are a beginner. It will keep you safe and make you feel comfortable, allowing you to save energy while relaxing and enjoying the experience.

If you're going to be in a scorching climate, wear sunscreen. Wear a rash vest similar to a t-shirt but is meant for usage in the water. Get one that extends all the way to your wrists. A skinsuit, which is similar to a very thin wetsuit, provides the best protection.

Now that you know how to snorkel like an expert, you're ready to explore where there are sea turtles, local reef fish, and other surprises. Organize a tour with your family and friends and discover the splendor and mysteries of the undersea world! Just make sure that you are also mentally and emotionally ready to dive down into the deep sea because being unprepared might cause you panic attacks while underwater. Good luck!
(Related: 9 Top Beaches for Snorkeling in Florida)
Experience Yacht Charters With Seafari In Boca Raton Florida
Looking for a great time on the water in Boca Raton Florida? Seafari Yacht Charters is number choice for yacht rentals in Boca Raton. Book our yachts for parties, exciting day trips to the Bahamas, romantic yacht dinner cruises, and much more. Come experience all South Florida has to offer with us.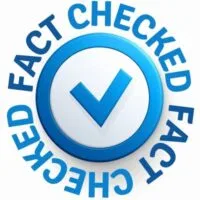 Fact Checked By Experts
Our team of internal experts has conducted rigorous fact-checking on this content. Explore the editorial standard for our website to dive deeper into our commitment to excellence.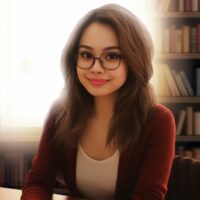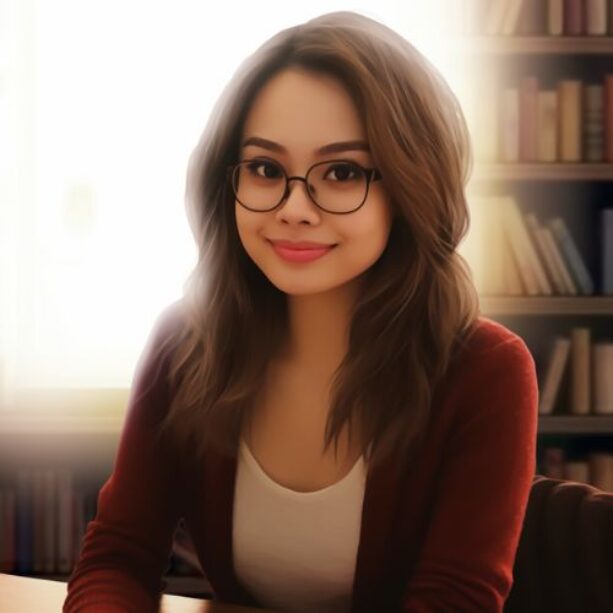 About The Author
Krizzia Paolyn has a bachelors degree in Psychology and a passion for yachting in South Florida. She has a desire to be heard and to encourage others to make their voices heard as well.