Top 16 Hidden Gems of Florida: A Traveler's Guide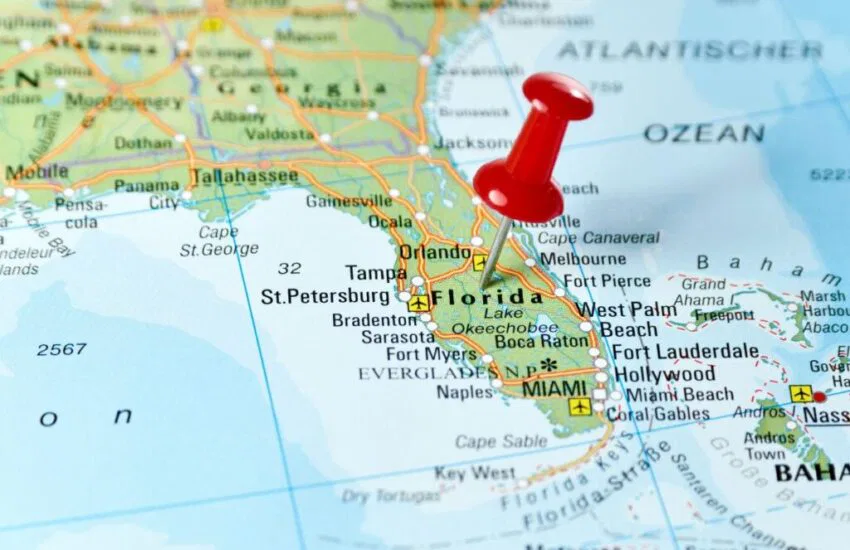 Published November 4, 2023
While Florida is renowned for popular destinations like Orlando, the Florida Keys, and Miami, it offers much more than meets the eye. If you want to go beyond busy theme parks and crowded cities, there are many hidden gems to discover. These treasures hold a charm and allure that's worth discovering. 
These must-see spots tend to remain off the radar, brimming with authentic experiences and natural wonders. So, let's dive into the clandestine heart of Florida, where adventure and discovery await. Here are several hidden gems in Florida that'll leave you enchanted. 
Cedar Key 
Cedar Key offers a serene and quiet coastal experience, making it an ideal choice for those seeking peaceful getaways. It's the second oldest established town in Florida with an old, historic charm. 
Enjoy its charming atmosphere. It has a relaxed ambiance, vibrant artists, and stunning sunsets. Make your visit more enjoyable by going on a kayak adventure. Explore the nearby islands and admire the fascinating local wildlife.
Tip: If you want a local gastronomic experience, Cedar Key is famous for its fresh seafood. Make sure to try out the award-winning clam chowder. 
St. Augustine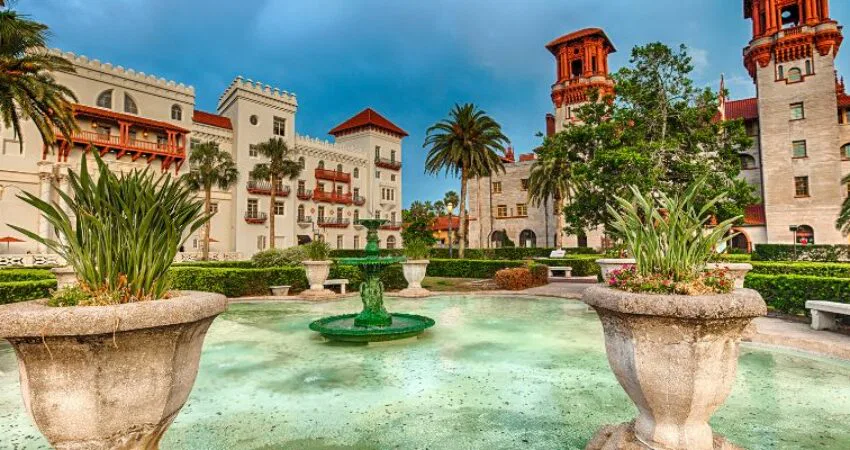 The historical significance of St. Augustine and its charm make it a top choice. Established by the Spanish in 1565, St. Augustine holds the distinction of being the oldest city in the United States. The city has well-preserved Spanish colonial and Moorish-style architecture. The Castillo de San Marcos is an impressive centuries-old fortress. Spend time in the city to immerse in its rich history, steeped in tales of pirates, explorers, and settlers. 
Tip: Don't miss the nightly ghost tours. Take a guided tour through the historic district. Hear scary stories about haunted places and the city's mysterious past. 
Caspersen Beach
As one of the hidden gems in Venice Florida, Caspersen Beach is a must-visit spot. The beach is also called Venice Shark Tooth Beach. This beach has clear blue waters that stretch over 9,000 feet, making it perfect for swimming. However, what distinguishes it from other beaches is the remarkable abundance of shark teeth it holds.
Make the most of your visit in the Shark Tooth Capital of the World by going on an exciting shark tooth hunt on the beautiful beaches. Discover shark teeth strewn across the sandy shoreline, offering a unique scavenger hunt opportunity that guarantees a memorable keepsake. Immerse yourself in the beauty of the beach, open from 6 AM to midnight, and create lasting memories.
Tip: While visiting Caspersen Beach, it's important to focus on sun protection. Remember to bring sunscreen, sunglasses, and a hat. After you search for shark teeth, go for a relaxing walk on nature trails. Explore freshwater and saltwater marshes, tidal flats, and mangrove. Along the way, keep an eye out for fascinating wildlife encounters.
Dry Tortugas National Park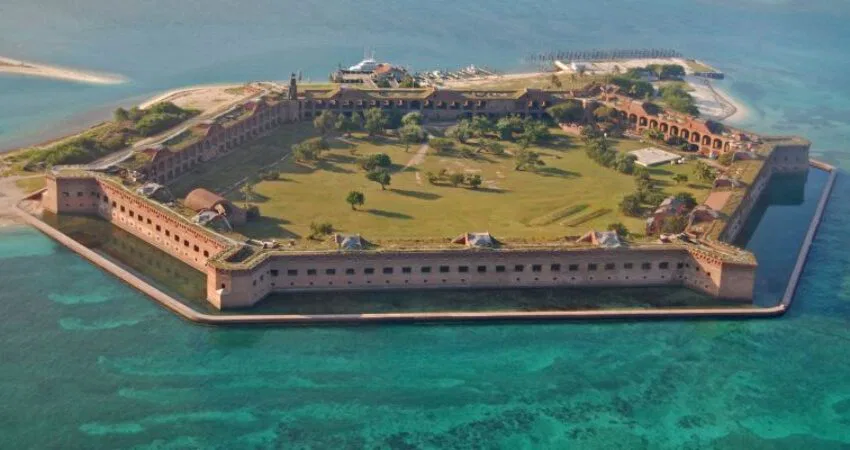 If you're eager to explore a destination that exudes a tropical, pirate-inspired getaway, Dry Tortugas National Park is on top of the list. Florida's stunning coastlines, combined with its rich history, make for an ideal combination. It comprises seven islands, around 70 miles west of Key West. 
Head over to Dry Tortugas National Park via ferry or seaplane. If you take a ferry, it can take up to 2 hours. Upon arrival on the island, explore for up to 4 hours. Go on a tour of the fort and take part in beach activities. 
Tip: Grab the opportunity to go on one of the best snorkeling explorations. The shallow crystal clear water offers a vast array of reefs and marine life. 
Tarpon Springs 
Tarpon Springs is known for its Greek heritage and vibrant culture. It's famous for sponge diving, making it a must-visit destination. Hailed as the "Sponge Capital of the World," it has strong ties to Greek traditions. If you want to learn about this history, you should visit the Historic Sponge Docks. At this place, you can see sponge divers in action and buy real sponges.
Tip: Don't miss the chance to enjoy a traditional Greek meal at a waterfront restaurant. While enjoying the beautiful Anclote River, you can savor dishes like moussaka, souvlaki, and baklava.
Ringling Museum (The John And Mable Ringling Museum Of Art)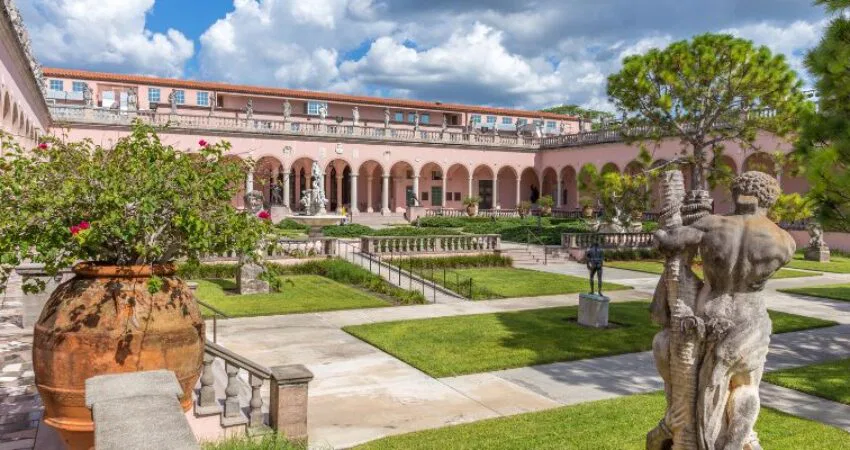 The Ringling Museum displays a wide variety of art forms from different cultures. It also houses an impressive assortment of circus artifacts. Its magnificent grounds exhibit artworks spanning centuries and continents. The museum has impressive venues like The Art Museum, Circus Museum, Ca' d'Zan, and Bayfront Gardens.
Tip: While the museum boasts a vast collection, the outdoors deserves attention. Explore the Rose Garden, the Secret Garden, and the Millennium Tree Trail. 
Matlacha
Matlacha is a small, colorful fishing village with a strong artistic community. It's the ideal destination to experience the laid-back lifestyle of turn-of-the-century Florida. Matlacha, pronounced Mat-la-SHAY, got its name from the Seminole word for "big warrior." The name shows the area's interesting history that goes back for many centuries.
The vibrant and whimsical buildings make the village a unique and picturesque destination. As an artist's haven, you'll find studios and galleries featuring local artwork. As the ideal spot for fishing, you can try out your angling skills from Matlacha Bridge. 
Tip: While on Matlacha Bridge, you can enjoy the fantastic views of the water, mangroves, and the charming village. 
Pier 60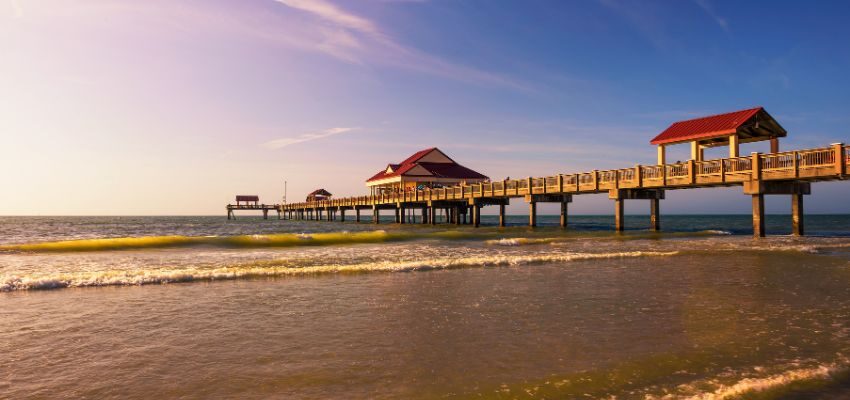 Clearwater Beach offers an array of must-see spots to make your stay worthwhile. If you're wondering where do the locals go in Clearwater Florida, Pier 60 is on top of the list. 
The fishing pier and recreational park is 1080 feet long and extends into the Gulf. It offers fun activities for people of all ages. It's the ideal destination for fishermen and those eager to try out fishing. You might be able to catch trout, Spanish mackerel, snook, snappers, and redfish.  
Tip: Don't miss out on the daily sunset festival. Check out artisans, crafters, and street performers while enjoying the magnificent sunset. 
The Dalí (Salvador Dalí Museum)
Salvador Dalí was an important artist in the 20th century. He made many contributions to art, using different mediums like painting, sculpture, and film. His imaginative artworks capture people's attention and leave a lasting impact in the art world.
The Dalí Museum is one of the hidden gems in St Petersburg Florida, that houses countless pieces from this fantastic artist. The museum holds the most extensive Salvador Dalí collection outside of Europe. The museum has over 2,000 works ranging from oil paintings to unique creations, including eight of Dalí's masterworks. 
The artworks are captivating but the building's exterior is also a masterpiece. Its striking features include a remarkable glass dome and an enchanting spiral staircase that ascends to the rooftop.
Tip: Visit Café Gala to enjoy Spanish-inspired light fare and beverages. Don't forget to visit the Avant-Garden on the grounds of the museum. Go on a stroll and head to the Wish Tree, where visitors can tie their wristbands and make a wish.
Florida Caverns State Park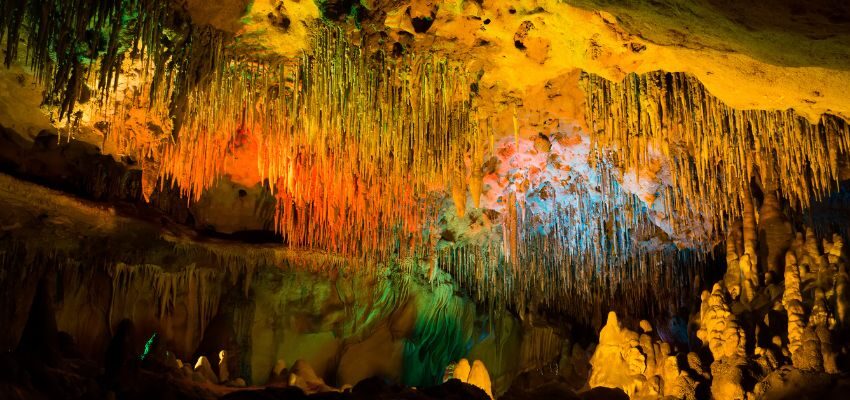 Caverns might not be something one expects to see in Florida. Yet, it's one of the highlights in Florida Caverns State Park worth checking out. Experience captivating guided tours through magnificent caves adorned with stunning rock formations. Illuminated by enchanting LED lights, these stalagmites and stalactites create a mesmerizing ambiance. Keep your eyes peeled for the chance to catch a glimpse of fascinating wildlife, including bats and snakes.
Tip: Bring along a light jacket and wear a pair of comfortable walking shoes due to some stair climbing and narrow walkways. 
Caladesi Island 
While visiting Clearwater Beach, visit Caladesi Island if you want a tranquil beach experience. Try paddling on a kayak or board a ferry to unwind in one of the ideal spots in Florida. The best part is that it's not far from Tampa. 
Explore the island's mangroves via the walking trials or kayak. If you want to soak in the crystal clear waters, you'll have a calm and relaxing experience. 
Tips: While enjoying your time on Caladesi Island, you have access to all the essential amenities. Visitors can take advantage of convenient facilities such as a café and restroom facilities.
Ellie Schiller Homosassa Springs Wildlife State Park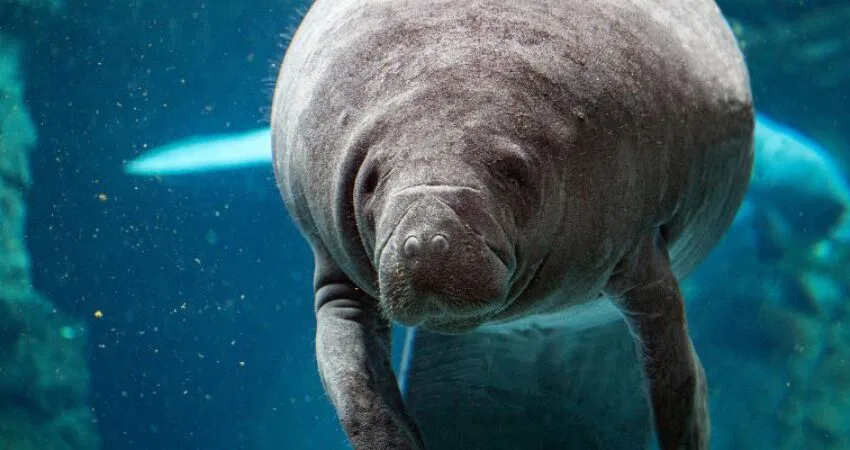 The Ellie Schiller Homosassa Springs Wildlife State Park is home to one of the best natural springs in Florida. If you want to embark on a nature getaway, it's the ideal destination to catch a glimpse of the native flora and fauna. While exploring the park's 210 acres, watch for panthers, cranes, bobcats, bears, alligators, and red wolves.
The state park is also home to amazing manatees. Experience their world through the educational program at the Fish Bowl Underwater Observatory. Discover fascinating insights about these gentle creatures and their captivating habitat.
Tip: After learning about manatees, stroll along the elevated boardwalk trail, birding or taking a boat tour. 
Melbourne Beach Pier
If you plan on visiting the Space Coast and the beaches of Melbourne, don't miss out on Melbourne Beach Pier. As one of the hidden gems in Melbourne Florida, it's a historic structure built by the Indian River and Atlantic Railway Company.
The Melbourne Beach Pier is on the Intracoastal of the Indian River Lagoon. It has a long stretch and a vibrant atmosphere, making it a delightful destination. This lovely place has many shops, restaurants, and activities for everyone to enjoy. If you want to see a beautiful sunset, go fishing, or spot dolphins and manatees, this pier is perfect. Experience an amazing journey and enjoy the peaceful beauty of this extraordinary place.
Tip: Enjoy a calming walk on the pier or have fun at the beach exploring various activities. 
Morikami Museum And Japanese Gardens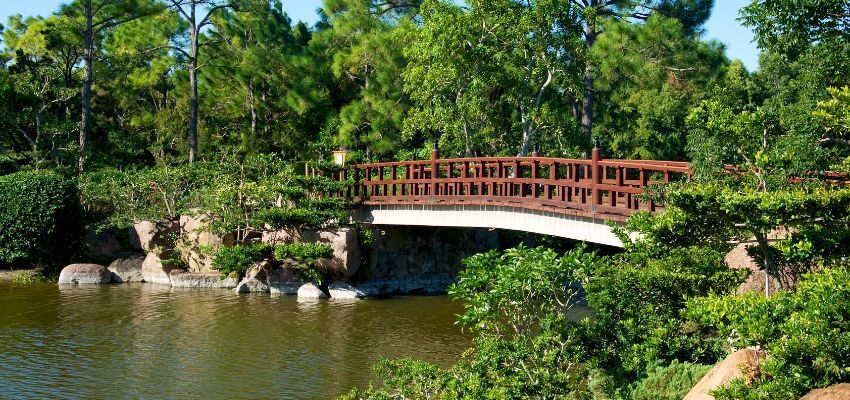 The Morikami Museum and Japanese Gardens cover 16 acres on Delray Beach. Immerse in nature at this peaceful spot with a world-class bonsai collection, trails, picnic areas, and ponds with koi fish. 
Visitors can enjoy exhibitions, outreach programs, tea ceremonies, and Japanese festival celebrations. Explore the impressive collection of bonsai trees or reflect on the lakeside terraces. You can also take part in art classes or language workshops. It's your chance to immerse yourself in Japanese culture without leaving Florida. 
Tip: With six different gardens boasting Japanese influences, take your time to explore each one. Watch for the numbered signs throughout the gardens to serve as your guide. 
Blowing Rocks Preserve
The Blowing Rocks Preserve is a unique coastal area featuring a geological wonder. Witness the beauty of the dramatic limestone formations along the shoreline. The feature creates a striking and picturesque landscape.  
When the tide is high, strong waves hit the rocks and flow through narrow openings in the limestone. The combination creates a captivating "blowing" effect. This natural spectacle gives rise to awe-inspiring jets of seawater, leaving spectators in awe of its grandeur.
Tip: To experience the "blowing" effect, plan your visit during high tide. Remember to explore the trails and boardwalks in the preserve. They offer a full view of nature and birdwatching.
Bok Tower Gardens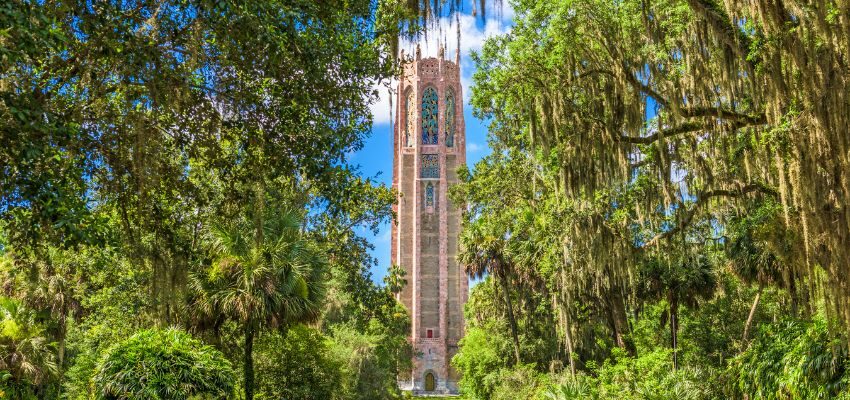 Bok Tower Gardens stands as one of the must-see hidden gems in Florida, which was originally a bird sanctuary with citrus groves and wildflowers. The peaceful garden is in central Florida, surrounded by rolling hills and beautiful landscaping. At the heart of the landscape stands the magnificent Singing Tower, a towering neo-Gothic structure standing at 205 feet. With daily concerts serenading its surroundings, this architectural marvel takes center stage. Next to the tower, a serene reflection pool is home to a captivating display of graceful koi fish.
Tip: Make your visit worthwhile by packing a picnic. You can enjoy an outdoor meal in the designated picnic areas within the gardens. 
Conclusion: Florida's Hidden Treasures 
The vast array of hidden gems in Florida offers unique experiences away from the bustling crowds. Discover quaint towns and stunning landscapes to immerse yourself in the local culture, nature, and history. You can make unforgettable memories by savoring Greek food, exploring nature, or enjoying beach sunsets. Explore these hidden treasures to discover the true essence of Florida. 
Experience Yacht Charters With Seafari In Boca Raton Florida
Looking for a great time on the water in Boca Raton Florida? Seafari Yacht Charters is number choice for yacht rentals in Boca Raton. Book our yachts for parties, exciting day trips to the Bahamas, romantic yacht dinner cruises, and much more. Come experience all South Florida has to offer with us.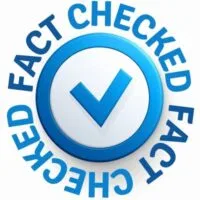 Fact Checked By Experts
Our team of internal experts has conducted rigorous fact-checking on this content. Explore the editorial standard for our website to dive deeper into our commitment to excellence.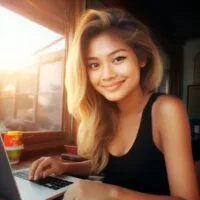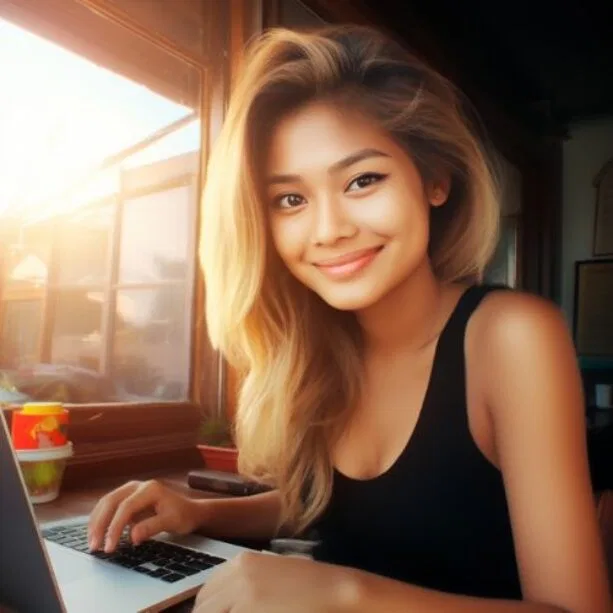 About The Author
With expertise in multiple fields, Rei Bayucca offers readers captivating and insightful articles. Through her writing, she aims to engage and enlighten readers with thought-provoking content. Experience and dedication ensure that her work is well-crafted and impactful.