13 Of The Most Quiet Beaches In Florida Perfect For Retreats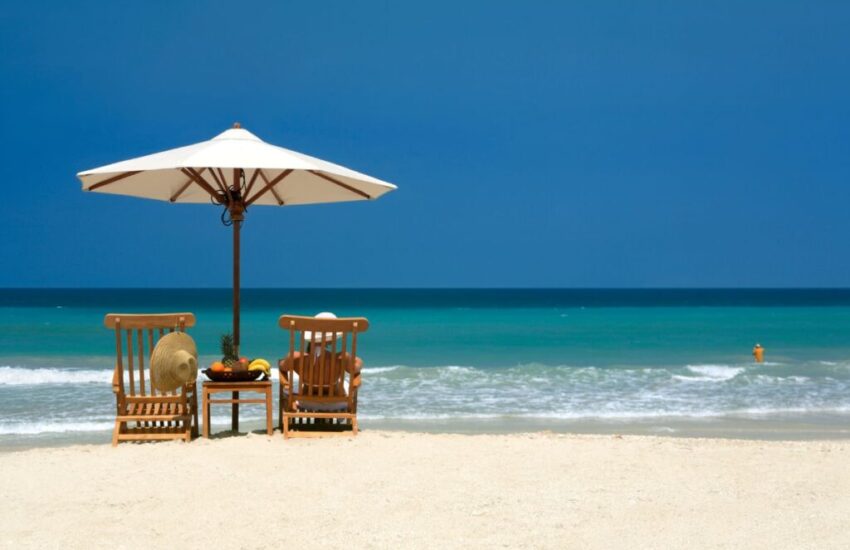 Published October 27, 2023
Are you looking for an idyllic beach getaway to escape the urban jungle? Look no further than the world-renowned beaches of Florida. Relax on Florida's quiet beaches, feeling the soft ocean breeze and listening to peaceful waves. Picture yourself strolling along pristine shorelines dotted with colorful seashells as you soak up the rays of the sun. 
Discover the ultimate retreat as we unveil 13 quiet beaches in Florida that'll transport you to a world of tranquility. Experience the unique charm and relaxation at each beach, from hidden gems to well-known coastal havens.
Let's explore Florida's beautiful coastline and have an unforgettable journey full of enchantment. Every moment spent will leave you feeling relaxed, refreshed, and rejuvenated. 
Dry Tortugas National Park
Dry Tortugas National Park is a breathtaking oasis in the Gulf of Mexico. The park has crystalline water, colorful reefs, and a historic fort. It's a special place for nature and history enthusiasts. 
The turquoise waters that embrace the islands make snorkeling a must-do activity. Discover the amazing world under the sea with its marine life and coral reefs. 
Make sure to explore the historic Fort Jefferson. It's your chance to immerse in the captivating history of the area. Spending time in the park is worth it because there are many fun things to do, like camping, bird-watching, and stargazing. 
Canaveral National Seashore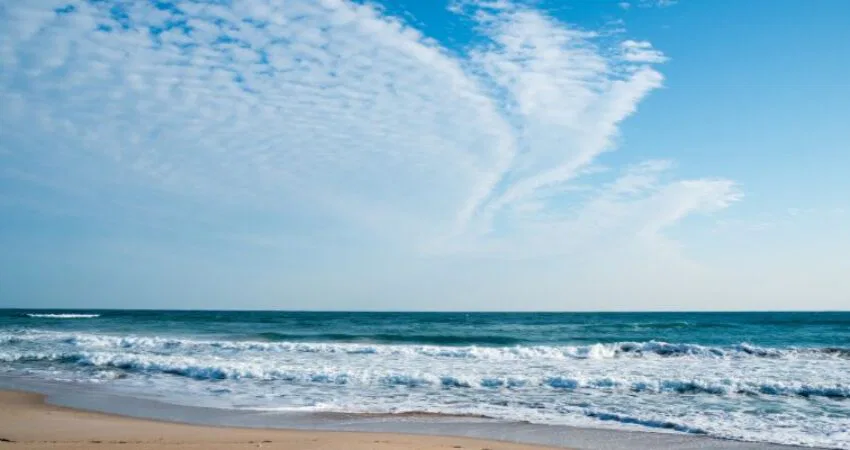 Canaveral National Seashore is on the east coast of Florida. It's a stunning coastal wilderness boasting scenic beaches, diverse ecosystems, and wildlife. The beautiful nature and historic past make this place an immersive experience in a lovely setting.
If you want to see wildlife, you can visit the Mosquito Lagoon Aquatic Preserve. It's on the western side of the barrier islands. You can relax, see animals, and watch rockets taking off at the Kennedy Space Center. 
St. George Island 
St. George Island is between the Gulf of Mexico and Apalachicola Bay and offers one of the most secluded beaches in Florida. It's a spectacular gem offering impressive beaches, abundant wildlife, and a calm atmosphere. The island is perfect for people who want to relax and enjoy its beautiful beaches and towns.
The Gulf side of the island features beaches adorned with powdery white sand. On the bay side, it boasts marshes bustling with diverse wildlife. Experience a remote adventure by hiking along the coastline and collecting seashells. 
Boca Grande Key
Boca Grande Key is an amazing island with beautiful beaches, clear blue water, and diverse wildlife. The location is 15 miles west of Key West. The breathtaking landscape and soothing atmosphere make Boca Grande Key a haven for nature and beach lovers. 
Explore beaches filled with a variety of seashells and experience the area's enchanting charm. If you're planning to visit, schedule during the weekends and get a chartered boat excursion in the middle of the week. And while you're in Florida, seize the opportunity to embark on a Boca Raton yacht charter and make the most of your time in style.
Grayton Beach State Park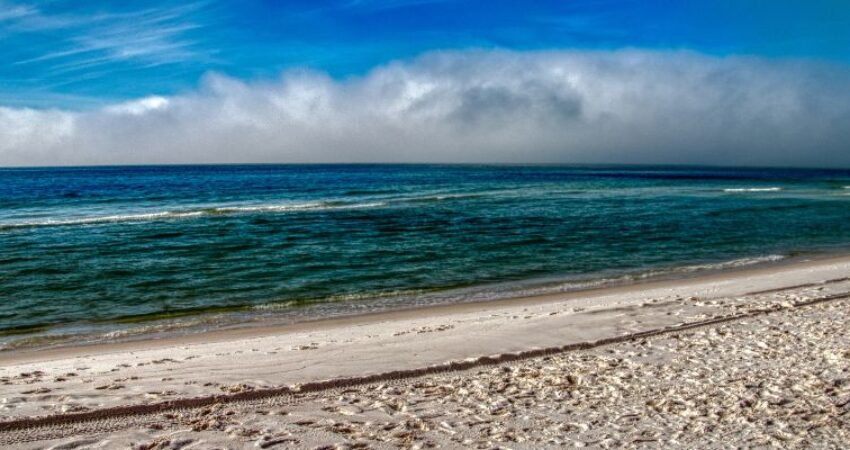 Grayton Beach State Park is a majestic coastal treasure nestled along the Gulf of Mexico. With 2,000 acres, it offers many outdoor recreational opportunities. The beach boasts sugar-white sand, ideal for sunbathing. As one of the least crowded beaches in Florida, it gives Grayton Beach an advantage so you can enjoy the outdoors without hassle. 
Don't miss out on the three unique coastal dune lakes. Western Lake, located in the center, is a beautiful 100-acre coastal dune lake. People can go kayaking and fishing there. There are also hiking trails through the coastal forests.
Barefoot Beach Preserve
Barefoot Beach Preserve is a picturesque coastal sanctuary along the southwestern coast of Florida. It's around 15 miles from the crowded beaches at Fort Myers. The preserve encompasses 345 acres of unblemished sandy beaches and towering dunes. 
When visiting Barefoot Beach, you can bask under the sun on the beach or go on a hike on the 1-mile Walking Loop Trail. You can also learn about Florida beaches at the learning center. If you want to engage in water activities during your stay, you can launch a canoe or kayak from this beach.
Navarre Beach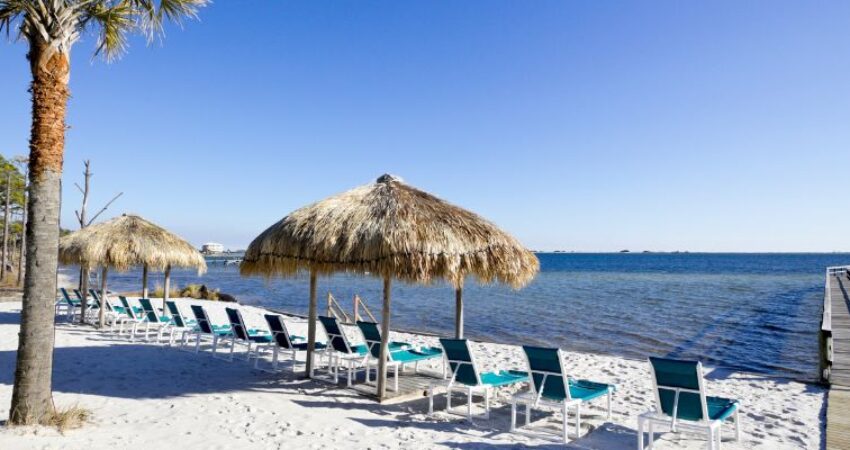 Navarre Beach in Florida is famous for its beautiful white sands and clear green waters. It's an ideal place for a peaceful vacation. Nestled on a barrier island in the Gulf of Mexico, it boasts unspoiled nature, with picturesque dunes adorned with delicate sea oats.
Many people refer to it as 'Florida's Best Kept Secret' due to less crowds than other Florida beaches. People of all ages can have fun doing outdoor activities such as swimming, sunbathing, snorkeling, and fishing. Don't miss the chance to visit the Navarre Beach Fishing Pier, which boasts a remarkable length of 1,545 feet. Along with breathtaking views, it offers excellent fishing opportunities. 
Pass-a-Grille Beach
Located in St. Pete Beach, Florida, this spot has four miles of sandy beach, picture-worthy sunsets, and a peaceful ambiance. With a laid-back charm and striking natural beauty, it's the ideal spot to unwind and soak up the sun. Make the most of your stay by collecting seashells, going on a snorkeling excursion, or watching dolphins play. Don't forget to indulge in strolls along the shoreline and discover local boutiques. 
Santa Rosa Beach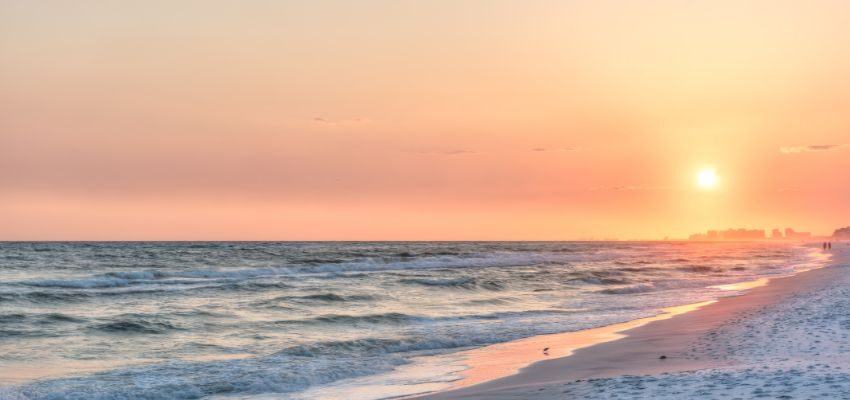 If you're looking for a quiet beach in Florida that's ideal for snorkeling, Santa Rosa Beach should be on your list. With clear turquoise waters and sugary sand beaches, it's one of the most magnificent natural beaches, along with its majestic dunes reaching up to 25 feet tall. It's the ideal retreat for those eager to relax and go on a nature trek. 
You can have fun swimming, sunbathing, and hiking on the 2.5-mile Morris Lake Nature Trail. After enjoying Santa Rosa Beach, go to Destin for a delicious meal. 
Clam Pass Park
Clam Pass Park is an exquisite coastal destination nestled along the Gulf of Mexico. It boasts a serene and lovely setting that'll take your breath away. As the fine powder sand meets your feet, you'll hear the gentle lapping of waves against the shore as you step onto Navarre Beach's immaculate coast. Lush mangrove forests surround the beach, serving as a vibrant and verdant background. 
Watch dolphins playing far away or pelicans flying above. Clam Pass Park offers an unforgettable experience for nature lovers and beachgoers alike. 
Tigertail Beach
Tigertail Beach, located on Marco Island, offers impressive views and endless recreational opportunities. It's one of the private beaches in Florida worth visiting for its clear waters and white sandy shores. The sunny ambiance makes it ideal for swimming and sunbathing. Experience the natural beauty of the 2.5-mile Morris Lake Nature Trail and see the soaring dunes. 
Perdido Key Beach
Perdido Key Beach lies on a barrier island close to Pensacola. You can have fun doing lots of things like kayaking, boating, swimming, and hiking on the trails. You may catch a glimpse of sea animals while walking on the big boardwalks through the beach dunes. You may see the small Perdido Key Beach mouse, sea turtles, and Anhinga birds if you're lucky. 
Amelia Island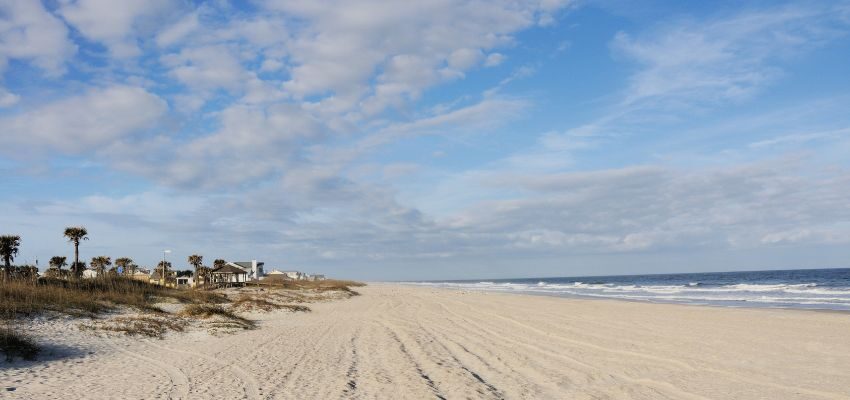 Amelia Island, in the northeast corner of Florida, has thirteen miles of beautiful sandy beaches. It's a peaceful getaway worth visiting. With excellent weather year-round, it's a lovely coastal destination.
The idyllic sanctuary is a haven for both nature lovers and beach enthusiasts. As one of the hidden beaches in Florida, you have an array of activities to enjoy. There are lots of fun things you can do, such as boogie boarding, paddle boarding, surfing, biking, bird-watching, or hiking on the scenic trail. 
A notable activity you shouldn't miss out on during your stay is horseback riding. Amelia Island is one of the last Florida beaches that allows it. It's your chance to gallop over private trails leading to isolated beaches.
Conclusion: Embrace Tranquility On Florida's Hidden Shores
The fantastic selection of quiet beaches in Florida serves as a hidden oasis for those searching for a peaceful getaway. From the secluded paradise of Dry Tortugas National Park to the serene shores of Santa Rosa Beach, these hidden gems provide solace and revitalization. It's time to embark on a journey to discover these treasures and embrace the serenity of Florida's peaceful coastline. 
Experience Yacht Charters With Seafari In Boca Raton Florida
Looking for a great time on the water in Boca Raton Florida? Seafari Yacht Charters is number choice for yacht rentals in Boca Raton. Book our yachts for parties, exciting day trips to the Bahamas, romantic yacht dinner cruises, and much more. Come experience all South Florida has to offer with us.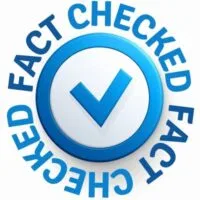 Fact Checked By Experts
Our team of internal experts has conducted rigorous fact-checking on this content. Explore the editorial standard for our website to dive deeper into our commitment to excellence.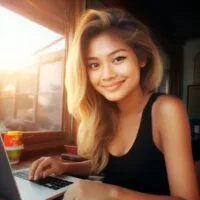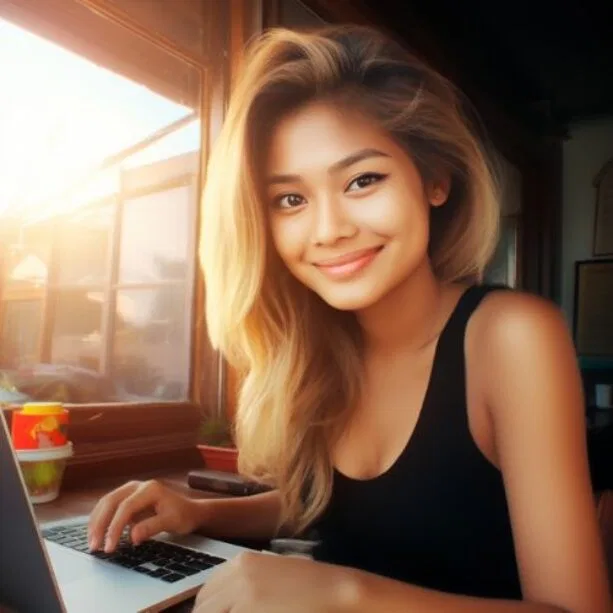 About The Author
With expertise in multiple fields, Rei Bayucca offers readers captivating and insightful articles. Through her writing, she aims to engage and enlighten readers with thought-provoking content. Experience and dedication ensure that her work is well-crafted and impactful.