Top 10 Ultra Light Fishing Rods That Are Worth The Money

Published Oct 17, 2021
Ultra light fishing rods can be challenging to master. It is not easy to strike a balance between weight with functionality, stability, and endurance.
While some require ultralight fishing gear for traveling and backpacking, others may enjoy the challenge of fishing with the smallest feasible gear. While ultralight fishing rods can be enjoyable and productive, selecting the correct one might be difficult if you're unsure what to look for.
Fortunately, we took the time to review this year's top picks, so you don't have to. So continue reading to discover what ultra light fishing rods are available this 2021!
If material quality is truly paramount, the KastKing Brutus rods easily take the top spot on this list. While not everyone is a fan of the glass and carbon fiber composite blanks, this tough-as-nails combination results in a light, flexible, and yet robust fishing rod.
Only the spinning rod is available in the ultralight section, but with 22 distinct models to choose from, there is something for nearly any fishing activity. So whether you're targeting bass, walleye, salmon, or catfish, a KastKing Brutus rod is suitable for you.
Consider the many rod characteristics on each model, as they vary slightly, but you really can't go wrong with the KastKing Brutus rod. So let's take a closer look at this superbly constructed rod in particular. This rod is constructed of sturdy materials and features an even more striking appearance.
This rod is excellent from top to bottom. It is comfortable and yet robust. Particularly noteworthy are the EVA foam handles. They significantly improve the comfort of a long day of fishing and contribute to the rod's sensitivity.
The Okuma Celilo leaves little to be desired with its delicate and responsive graphic blanks and aluminum oxide guide inserts. However, these spinning rods were intended for trout fishing and are ideal for pan fishing with an ultralight rod.
Although this rod is slightly less robust than the KastKing Brutus, it is still an excellent pick and one of the lightest options available. In addition, there are numerous rod lengths available, including some shorter rod lengths that other companies do not provide, allowing you to fish even indoors.
Apart from that, the Okuma Celilo offers comfortable and smooth action and extremely high-quality cork grips. Although this rod is an incredible value, it is best suited to experienced anglers. This is a very sensitive rod, and it does require a certain amount of finesse to get the best out of it.
Having said that, you are unlikely to encounter difficulties. With graphite composite blanks, a stainless steel reel seat, and premium cork grips, this fishing rod provides exceptional value.
The St. Croix Trout Series rod is ultralight trout fishing heaven with the proper spinning wheel and the appropriate position. It's a tad on the pricey side, but the superb build is well worth it for the discerning. This very sensitive and responsive fishing pole is constructed from a mix of high-modulus and low-modulus graphite for strength and flexibility.
St. Croix reinforces the rod with an unusual fortified resin technique. To begin, the blank of the fishing rod is sealed with a super-strong resin. After that, it is cured in precisely controlled temperature ovens for the best results. This results in an extremely robust product with long useful life and few problems.
This is one of the reasons why St. Croix provides a 5-year warranty. While this rod lacks the versatility of the others on the list, its precision and performance while spinning for trout win it the third slot.
One of the things I admire most about the Fenwick Eagle rod is its simple, classic look. It appears to be all that a fishing rod should be, and you can tell just by looking at it that years of knowledge went into its design. It's made of graphite and features cork grips, and it's wonderfully comfortable and simple to use.
This rod is a delight to use, and each component is ergonomically constructed. The smooth and consistent action for which Fenwick is renowned is the primary selling point for this rod. This adds to the annoyance of the frequent complaints about this rod. According to some, the production method is less than ideal.
As a result, you may encounter misaligned guides or other errors that might be time-consuming to resolve. However, one particularly outstanding feature is the stainless steel guiding system with an aluminum oxide insert. By decreasing friction on your line, this sturdy and durable guiding system will boost your casting distance and accuracy.
This rod is extremely versatile and effective on various species, from trout to bass and walleye.

(Related: 10 Most Expensive Fishing Rods in the World)

The Ugly Stik fishing rods have recently gained a lot of attention, and the GX2 is no exception. The Ugly Stik transparent tip design, in particular, provides significant strength and sensitivity to the rod's tip. In addition, it's a genuinely ingenious design that prevents the possibility of a tip snapping off.
Every component of this rod is built to last, and the graphite and fiberglass rod blanks are both supple and powerful. In addition, it comes with a seven-year warranty, which attests to the pole's durability and strong construction.
This style is ideal for traveling as a two-piece rod, although some have commented that it is not the finest rapid-action rod. It is slightly less responsive and slower than some of the other solutions on our list. However, the Ugly Stik's build and toughness remain unmatched.
There is a reason for the line's reputation for dependability and quality.
Shakespeare's Micro Spinning Rod is an incredible value for little fish such as crappie. While it is capable of handling larger fish, this rod really shines with the smallest lures. Unfortunately, as you may guess, the entire purpose of this rod is its cost.
This is an excellent entry-level rod for anyone interested in trying ultralight fishing for the first time. It is not as sensitive as the other solutions on our list, but it does the job. Additionally, it is much easier to operate efficiently than some of the more expensive ones you may be tempted by.
The rod's dependability and comfort, not to mention its low price, compensate for its lower sensitivity and plain design. There is nothing spectacular or unusual about this rod, but it is an incredible value for such a dependable, lightweight rod.
You should use caution if you become stuck or hook something too large. This is a very light rod that will snap if you apply excessive pressure.
This KastKing model has 24-ton carbon fiber rod blanks, Fuju O-ring line guides, and a graphite reel seat. In addition, this model comes with a plethora of options. There are single-piece and two-piece rods available in various lengths and actions.
This versatility makes the KaskKing Perigree II an excellent choice for several species, though it's critical to consider the strength, length, and action speed required. By and large, it appears that the Perigree II for walleye is the most popular. However, one issue that has been raised is that the lightest KastKing rods tend to break at the tip.
Having said that, the KastKing Power Transition System imparts a smoother feel to the two-piece rods and efficiently transmits power via state-of-the-art spigot joints. Unfortunately, this increases the rod's sensitivity and overall effectiveness and renders it susceptible to faults such as a broken tip.
The Sougayling ultralight graphite rods are an outstanding value alternative for ultralight trout and crappie fishing. These rods are extremely light and responsive because of the graphite rod and cork handle. They cannot handle fish larger than carp and crappie, but they do an excellent job of serving their original purpose.
There have also been complaints of Sougayilang tips snapping off, but it's difficult to determine whether this is a manufacturer defect or just a result of going after large fish or not using light enough lures. Another minor issue is that the guides appear to be slightly out of date.
They are generally effective but may cause fishing lines to snap more frequently and limit your accuracy. Additionally, keep in mind that with any of these rods, there is much room for modification and addition of gear. Alternatively, match these rods with various spinning reels to improve your results and balance out any flaws in the rod you're using.
These two-piece Cadence spinning rods have a carbon blank, stainless steel guides, and a Fuji reel seat for an ideal balance of flexibility and strength. This is an excellent alternative for families and teens because it is easy to transport and utilize.
While a more experienced angler may choose something with greater adaptability or sensitivity, this Cadence series is an excellent choice for a solid ultralight pole. Among the minor difficulties mentioned, this rod tends for the tips to fall off more easily than one may assume.
Additionally, the eyelets appear to bend very easily. This rod is extremely durable and can easily meet your demands for a family fishing trip or a day at the lake. It's a secure and comfortable alternative that comes at a decent, if slightly higher, price.
The Shimano Clarus is a mighty and versatile fishing rod designed for freshwater casting. It's ideal for walleye, bass, and even redfish, and this robust rod is up to the task. It all starts with the high modulus graphite blank paired with corrosion-resistant titanium oxide guides and a unique reel seat to create an absolutely stunning one-piece rod.
However, not everyone requires anything exquisite. This rod is slightly more expensive than the others, and it's more difficult to transport as a one-piece rod. Additionally, this model is incredibly sensitive and somewhat challenging to regulate. The Shimano Clarus, on the other hand, is an excellent purchase for an experienced angler with money to spend.
Ultra Light Fishing Rods Buyer's Guide
When an angler, even an experienced rod shopper, shops for ultralight gear, he or she is frequently confronted with variables that do not apply when purchasing a conventional one. Here is a buyer's guide for ultra light fishing rods.
Weight and Action
When shopping for a fishing rod, one of the primary considerations is the rod's weight and motion. These two factors are essentially fixed with lightweight rods. Almost every ultralight rod will have quick action, and the weight will be specified in the category name – "ultralight" rather than light, medium, or heavy.
If you are unfamiliar with this jargon, this is a good moment to review its definitions.
The term "weight" refers to the rigidity of a fishing rod or how easily it bends.

The "action" of a rod refers to the point along the rod's length where the bend occurs.

A slow action rod bends entirely to the handle, whereas a quick action rod bends only at the top third of the blank.
As discussed previously, an ultralight rod is ultralight in weight, which implies it is not very rigid. Ultralight rods have relatively quick action, with the greatest bend occurring towards the tip.
While these two characteristics, weight, and action, can drive a rod shopper insane when searching for traditional fishing rods, ultralight equipment is quite similar among manufacturers — all rods in the category will be the polar opposite of stiff, with rather rapid action.
Length
When choosing an ultralight rod, rod length can be critical. The length you choose should be determined by the location and method of fishing, as well as the lures and approaches you want to deploy.
Longer rods, in general, enable longer casts and move line quickly, allowing for excellent sweeping hooksets. Additionally, a longer rod can provide you an advantage when battling a fish by allowing you to apply more pressure to the fish and move it away from cover.
Anglers frequently discover that shorter rods enable them to make more precise casts and perform trick casts such as skipping lures beneath docks.
When selecting a lightweight spinning rod, considering the lures you'll be using and the location and method of fishing, determining the rod length should be simple!
Matching the Rod to Your Reel
If you already have an ultralight spinning reel, it's critical to complement it with an appropriate rod. Choose a rod that will result in a balanced setup, and ensure that the rod and reel both contain the manufacturer's suggested line weights.
Materials
The majority of current rods are constructed of graphite. Parallel graphite fibers are formed into sheets using resin, and the material is heated to a high temperature throughout the manufacturing process, imparting strength and stiffness to the resulting blank.
This is the fundamental structure of a contemporary rod. Certain models may incorporate additional layers made of materials such as carbon fiber or fiberglass. This is a method used mostly in high-end rods to fine-tune the weight and movement.
While they are not high-end rods, all of the ultralight rods we tested here are constructed utilizing conventional graphite blanks produced through modern manufacturing procedures. Not only are the blanks manufactured to rigorous specifications, but they are also equipped with premium hardware.
The majority of rod makers take the associated gear as seriously as they do the blanks, choosing robust, lasting materials to construct genuine seats and guides. These components play a significant role in a rod's correct operation, which is why they're critical to consider when looking for an ultralight rod.
Price
You may purchase ultralight rods for hundreds of dollars, but for most of us, ultralight fishing gear takes a back seat in our gear collection. It complements our regular fishing outfits and is enjoyable to use when necessary, but it may be difficult to justify spending a fortune on a feather-weight pole.
The good news is that you do not have to pay a fortune to acquire a high-quality ultralight rod. Rod manufacturing materials and procedures have advanced to the point that manufacturers may use state-of-the-art processes to create even their reasonably priced rods.
It's prudent, particularly for budget-conscious fishers, to limit your ultralight rod purchasing to affordable and mid-priced selections. As a result, you may buy some incredible ultralight gear at an affordable price!
Experience Yacht Charters With Seafari In Boca Raton Florida
Looking for a great time on the water in Boca Raton Florida? Seafari Yacht Charters is number choice for yacht rentals in Boca Raton. Book our yachts for parties, exciting day trips to the Bahamas, romantic yacht dinner cruises, and much more. Come experience all South Florida has to offer with us.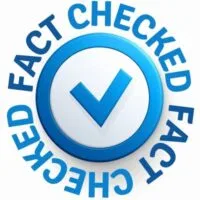 Fact Checked By Experts
Our team of internal experts has conducted rigorous fact-checking on this content. Explore the editorial standard for our website to dive deeper into our commitment to excellence.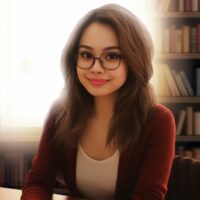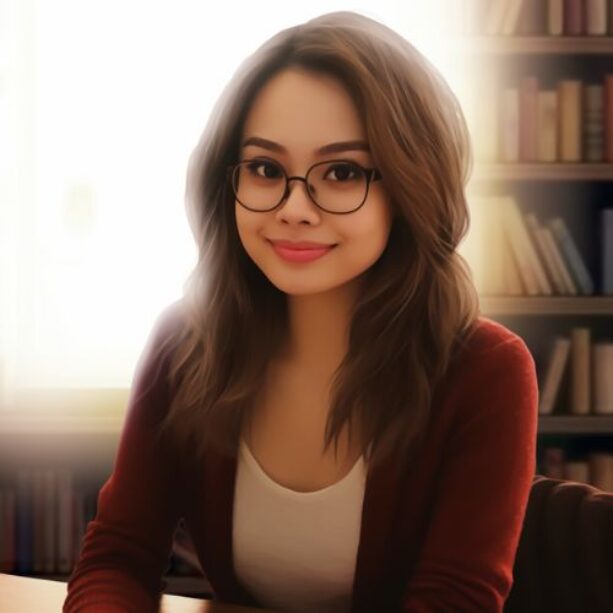 About The Author
Krizzia Paolyn has a bachelors degree in Psychology and a passion for yachting in South Florida. She has a desire to be heard and to encourage others to make their voices heard as well.