10 Most Expensive Fishing Rods in the World

Published May 10, 2021
Fishing is an activity that many people enjoy to the point that they invest in tools and objects that make their fishing experience more enjoyable. There are many fishing gears in the world that people purchase every day, whether for leisure activity, to bond with their loved ones, or to earn a living. 
Fishing may seem like a manageable activity to learn, but in reality, those who enjoy fishing dedicate a lot of time, effort, and money to doing this activity. Fishing rods may seem pretty expensive, especially if you are not that familiar with fishing. You can even pass down your fishing rod to a grandchild or great-grandchild once you grow old, as most fishing rods can turn into treasure items as time passes. With that, this article will cover the most expensive fishing rods you will find in the market. 
Top 10 Most Expensive Fishing Rods
1. Orvis Helios 3
Price range: $900 – $1,000
The Orvis Helios 3 fishing rod is known to be one of the best fly fishing rods. All fishing rod models of the Orvis brand offer fast, precise, and strong performances in fishing. There are two models of the Orvis Helios 3 with unique features; these are models F and D. Model D stands for distance, while F stands for finesse, also known as accuracy. The two models come at the same price, but each model is made for different anglers. 
Some people prefer a more extended cast during fishing, making Model D the better option. For those who prefer a fishing rod with better casting abilities in closer distances, the Model F is the best choice as it is easy to maneuver and works well for close casting. The fishing rod itself is priced between $900 and nearly $1,000. The price of the rod you purchase will depend on its length as this model is available in three length sizes.
Check out its full specs here.
2. Daiwa Saltiga G Kite Deep Drop Rod
Price range: $400 – $800
The Daiwa Saltiga fishing rod is ironically on this list as one of the most expensive fishing rods despite the Daiwa being known for making affordable fishing gear. The Saltiga G fishing rod retails for about $445, and that is just the price for the rod itself. 
You will have to purchase a separate reel when buying this product, costing you about $400 more. This rod offers high flexibility properties similar to granite and is as strong as fiberglass. The Saltiga G includes Daiwa's AFTCO line guides and Powerlift X that feature heavy-duty and saltwater angling properties. This rod is ideal for catching bigger fish such as tuna and marlins.
Check out its full specs here.
3. Daiwa 19 Seaborg 500MJ
Price range: $1,300 – $1,600
Another Daiwa product that made it on this list is the 19 Seaborg 500MJ fishing rod. This rod is one of the best rods to use for deepwater fishing. It also comes with an LCD screen that lets you see all the functions and status of the reels on the rod. 
The rod also features Daiwa's latest Magsealed ball bearings that prevent any dust and water from entering the ball bearing system. The 19 Seaborg fishing rod has a robust drag system, specifically with a 51-pound powered drag enough to tame any beast-like fish creature. This fishing rod retails for over $1000 since it includes an electric reel and other features.
Check out its full specs here.
4. Penn International VI Trolling Fishing Rod
Price range: $700 – $900
The Penn International VI fishing rod is a trolling rod with the same bent handle feature that the Daiwa Saltiga G has. This model is one of the most classic rods, and the entire thing is made out of fiberglass construction for added durability. This feature makes this fishing rod very stiff and powerful for fishing. This fishing rod retails for around $799.95 or more.
Check out its full specs here.
5. Shimano Forcemaster 400 Electric Fishing Reel
Price range: $600 – $700
Next on our list is the Shimano Forcemaster 400 fishing reel. This is another advanced fishing gear that features an electric fishing reel. SHIMANO itself is a brand famous for its amped-up gadgets and materials with advanced features. 
The Forcemaster 400 is one of Shimano's many rods with an electric reel that can hold between 100 to 200 yards of fishing line. The rod includes 11 ball bearings and a 5:1:1 gear ratio with 11 pounds of drag power. Retailing for around $600, the Forcemaster 400 consists of a Muteki electric engine to assist in line retrieval and reel in lines at 500 feet per minute.
Check out its full specs here.
6. Orvis Mirage Fly Reel
Price range: $400 – $900
The Orvis Mirage Fly Reel is one of the priciest fly fishing reels that starts at $498 and can go all the way up to $848, depending on the model. Orvis is known for making fishing rods that are pricier than the typical rods. The reel itself is made out of a 6061 T6 aluminum core with a Type III anodized coating. 
It also features a stainless steel or carbon fiber drag system. This can be used for both salt and freshwater angling. Take note that the reel is quite big. Orvis intentionally did it because a bigger reel provides more torque and less line coil, which will increase castability. 
Check out its full specs here.
7. Hamachi XOS GT'n'Doggie Expedition Series
Price range: $1,000 – $1,200
The price for a Hamachi XOS GT'n'Doggie fishing rod starts at around $1000. The nanocarbon composite blank on the rod makes the rod lightweight but highly durable. The higher-end version of the Hamachi fishing rod comes in two sizes. The rod is collapsible into three pieces for travel and storage convenience.
Check out its full specs here.
8. Daiwa Dendoh Marine Power MP3000 Electric Reel 
Price range: $3,500 – $4,000
The Daiwa Marine Power fishing rod has a whopping price as it is excellent at tackling any monster-sized fish. The durability of this fishing rod is just as extreme as its price. 
The rod features an electric lifting assistant with the manual line winding to help make it easier for you to take on big underwater creatures. The rod also includes 16 corrosion-resistant ball-bearing systems. The aluminum frame, side plates, and spool that supports up to 1200 yards of line is just a drop in the bucket of how many great features this rod offers.
Check out its full specs here.
9. St. Croix Legend Elite Rods
Price range: $300 – $500
This is probably one of the best premium rods available. The St. Croix Legend Elite fishing rod is considered a member of the high-end rod family. The complete graphite material of the core with SCVI shards allows the rod to be extremely lightweight but high in quality. The heavier model of the Elite fishing rod weighs approximately 4.4 ounces. The rod is available in ten different lengths and supports numerous lines and lure weights.
Check out its full specs here.
10. Penn International VI Single Speed Fishing Reel
Price range: $600 – $800
Last but not least on our list is the Penn International VI Single Speed Fishing Reel. When it comes to the best set of reels and rods, Penn never disappoints. The Single Speed fishing reel of Penn is excellent for taking on monstrous captures. The large handle on the rod is specifically designed to give you power during your fishing. The Penn International beast-taming rod is available in the market for $495.
Check out its full specs here.
Things to Consider Before Buying Expensive Fishing Rods
When choosing the right fishing rod, you will have to consider a lot of things. Fishing rods are not exactly cheap, so it is essential to find the most suitable one that can last a long time. These are the things you need to consider before buying expensive fishing rods:
How Often You Go Fishing
Since the price of fishing rods varies depending on how you use them, you must think about how often you will be using the fishing rod before purchasing the most expensive model there is. If you frequently go fishing, you may go for a fishing rod that will last for a long time. Usually, fishing rods like those are more expensive than regular rods, but that will be an investment that you won't regret in the long run. If you just do fishing as a hobby, a more affordable rod that does not easily rust and becomes flimsy is the one for you. It is not ideal to buy an overly priced fishing rod when you just use it a handful of times.
Location of Fishing
You also have to consider your fishing location before buying any type of fishing rods. Not all rods work well in different settings, so if you are planning to fish in a body of deep water, such as the ocean, you will need a sturdier rod with a long line of the reel as you may not be able to catch any fish if the reel is not deep enough into the water. Also, larger bodies of water mean there will be larger fishes to catch, and for that, you will need to buy a more durable rod to control larger and stronger fish.
Length & Weight
Speaking of larger fish and stronger rods, you have to consider the size and weight of the fishing rod that you will use. If you are just starting to learn how to fish, you may want to purchase a fishing rod that is lighter and smaller as that is easier to control. Again, fishing is not as easy as it seems. A large, bulky rod may be a better choice for more professional use, but a lighter rod is easier to maneuver and adjust.
Durability & Grip
Lastly, think about how durable a fishing rod is before purchasing it. Several rods are expensive because they have high durability when it comes to intense and deep fishing. However, not all costly rods are automatically the strongest. In addition, you have to choose a rod that gives you a good grip. This will allow you to get a proper hold of the fishing rod, which will let you control it better and make it easier to manage large fishes.
Are Expensive Fishing Rods Worth It?
The question of whether or not buying an expensive fishing rod is worth it depends on how well you take care of and use it. Some people like to splurge on costly materials but forget to take proper care of them. Making things worth the money is entirely up to you. If you want to purchase an expensive fishing rod but do not want to put it to waste, make sure to use it as much as possible and take care of it well enough for it to last even after numerous usage. Fishing rods are expensive for a reason, so make sure to know the basic steps in maintaining your fishing rods.

This list contains just a handful of the most expensive fishing rods out there. Make sure that you know all your facts first, and you have gathered all the information you need before you go around throwing your money on things that you may not even be able to use in the future.

(Related: Sailing Clothing: What to Wear and What to Avoid)
Experience Yacht Charters With Seafari In Boca Raton Florida
Looking for a great time on the water in Boca Raton Florida? Seafari Yacht Charters is number choice for yacht rentals in Boca Raton. Book our yachts for parties, exciting day trips to the Bahamas, romantic yacht dinner cruises, and much more. Come experience all South Florida has to offer with us.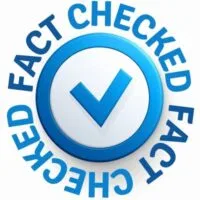 Fact Checked By Experts
Our team of internal experts has conducted rigorous fact-checking on this content. Explore the editorial standard for our website to dive deeper into our commitment to excellence.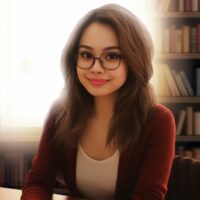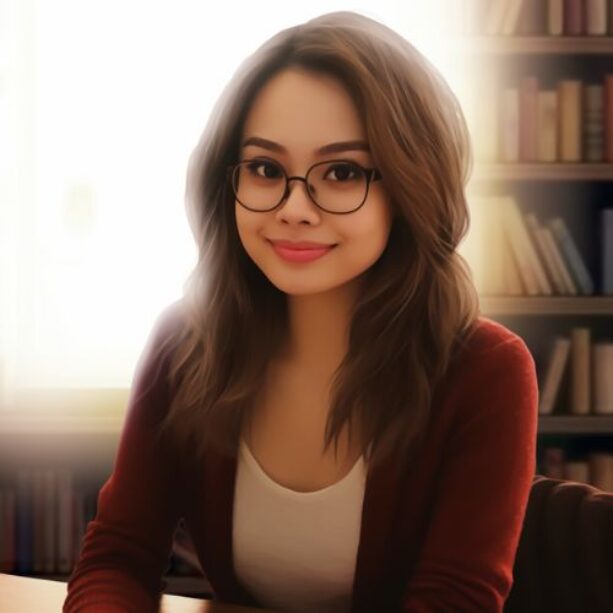 About The Author
Krizzia Paolyn has a bachelors degree in Psychology and a passion for yachting in South Florida. She has a desire to be heard and to encourage others to make their voices heard as well.