How Long is Tuna Season In The US?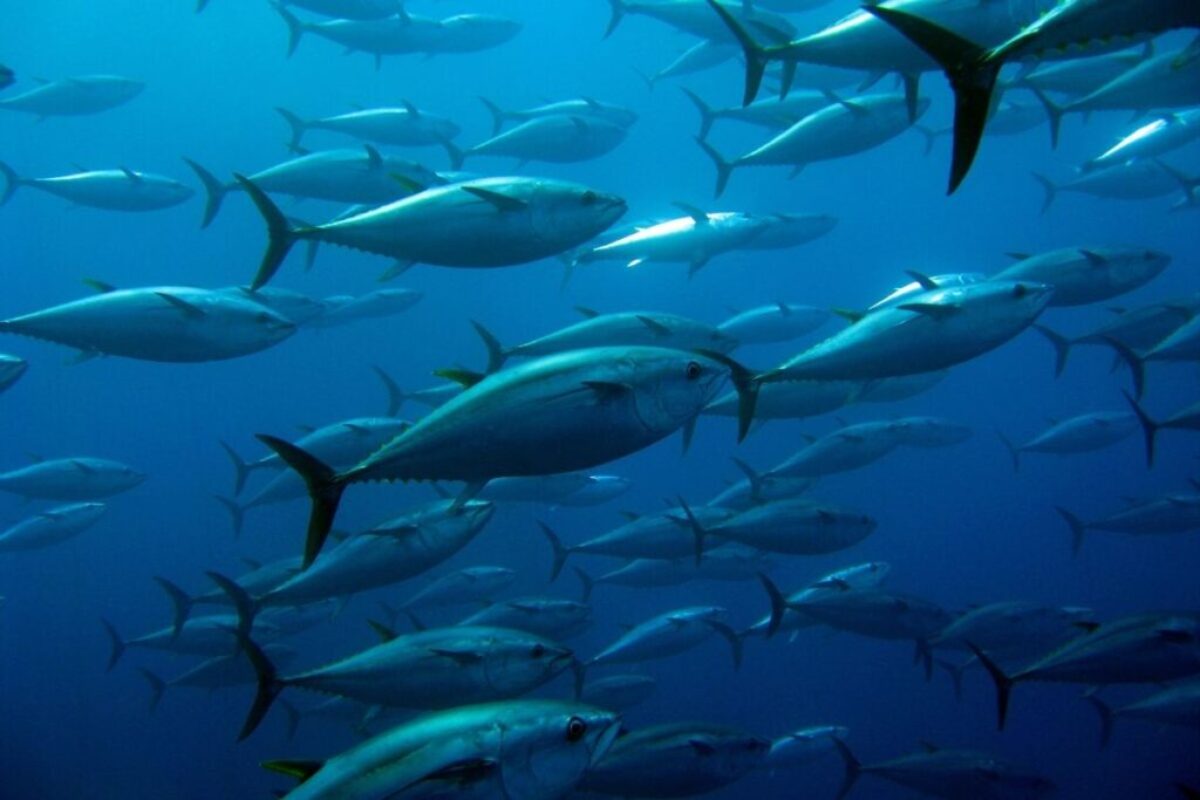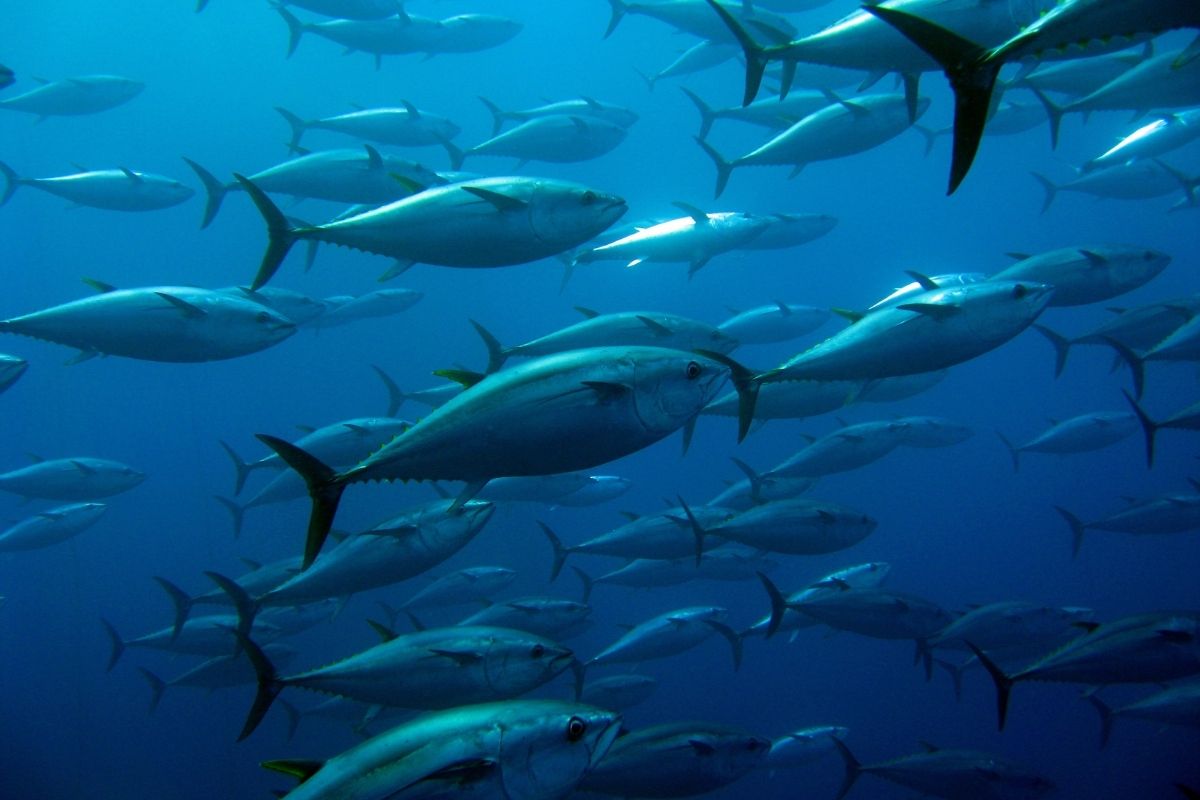 Published September 15, 2022
Tuna is a very versatile fish that you can prepare in hundreds of ways. On top of that, it's one of the tastiest kinds of seafood out there. Hence, it should come as no surprise that it is among the world's most popular fish to eat.
So how long is tuna season in the U.S? 
In this article, we'll talk about everything you need to know about catching tuna in the country's various states. Furthermore, I'll go over everything else that's relevant to the subject.
The Joy of Tuna Fishing
A lot of anglers prefer to catch tuna rather than any other fish. The reason for that is that it's quite challenging to fish for tuna. 
You see, the size of a tuna fish depends on the species. With that said, tuna is generally a large fish that's a fast and agile swimmer. Quite interestingly, the largest tuna ever caught was off the coast of Nova Scotia in 1976, it weighed 1496 pounds.
Of course, it is extremely rare to come across a tuna fish that comes close to the biggest one caught. Nevertheless, there are still lots of large tuna out there that can provide you with both huge profits and endless bragging rights.
Tuna Season In The United States
The U.S doesn't have a universal tuna fishing season. Instead, the length of tuna season varies from state to state. How come? Because the United States is a massive country where tuna populations vary greatly across its coastal waters. Consequently, a universal tuna fishing season can't be created and the length of a season must be determined by the state.
Florida has long been dubbed as "the fishing capital" of the United States because its climate is ideal for catching all sorts of fish. Tuna fish, in particular, is abundant along Florida's coast because of its warm waters, making it a mainstay for anglers in the Sunshine State.
You can catch Tuna in Florida from May to September. Unfortunately, even during tuna season, fishing isn't always possible because hurricanes frequently hit Florida during these months.
The state of Hawaii is home to many natural wonders like epic forests and pristine beaches. In addition to that, the waters surrounding the state are teeming with biodiversity.
You see, many subspecies of tuna can be found around Hawaii's coast. Nevertheless, the best kind of species to catch is yellowfin tuna.
Hawaii's tuna fishing season only lasts from May to September. Meanwhile, the best months to embark on a voyage and go angling are between June to August when the weather is perfect.
You may discover wonderful meals in Louisiana all year, which is an excellent spot for various seafood delicacies. Bluefin, blackfin, and yellowfin tunas are the most important tunas to try in the area.
Unlike other states, Louisiana doesn't regulate when you can fish for tuna. Be that as it may, a lot of anglers say that the best time to go tuna fishing in the state is from January to March.
If you are looking for a change of view and weather, consider fishing in Texas, which has various climates you will surely love and enjoy. It is often regarded as the top saltwater fishing spot in the United States and is really good to fish for different kinds of tuna from July to November.
Yellowfin tuna may be caught in Delaware all year round!
Hence, if you're fond of fishing for yellowfins, then pack your bags and head to Delaware. Keep in mind though that you can only legally catch 3 fish per day.
In California, the season for fishing this tuna changes depending on the year. Now with that out of the way, the state's coast is home to a myriad of tuna species. 
Swimming in its waters includes gigantic and sought-after pacific bluefin tunas along with the popular yellowfin tuna. In some instances, you may also come across other species.
The albacore tuna fishing season may begin in late June and extend until November. Even though summer and the months of August and September are the optimum times to start fishing. Meanwhile, it's also possible to fish for other species of tuna in Washington state.
Nonetheless, unlike albacore tuna, skipjacks, yellowfins, and northern bluefin tunas can only be caught in doubles. You cannot legally catch 3 of each species in one day.
Bluefin tunas are found in the northern part of New England. 
So how long is the bluefin tuna season in New England? From January to March, 100 to 600 pounds of tunas may be fished in this region. However, the tuna season runs from June to November for non-commercial anglers who simply want to catch tuna fish for fun's sake.
Maine is a well-known tuna fishing destination in the northeast, and its fishing season runs from June to November. However, anglers occasionally catch tunas in December, and Americans are just dissatisfied with the six-month fishing season.
In the summer, Massachusetts is popular for tuna fishing, and anglers compete fiercely among themselves. The fishing season begins in early June and lasts through the winter, with August and September being the busiest months. Bluefin tuna is the primary species that are fished in the state's waters.
Tuna Season In The Outer Banks
The Outer Banks starts bluefin tuna season in November and lasts until May.
Consequently, giant tunas can be caught during the tuna fishing season's ending, which begins in late February and lasts through the winter. However, some of the larger bluefin tuna may require a 50-mile journey. To make things worst, that distance gets further year by year. 
Other Tuna Fishing Spots In The World
Not every location is appropriate for tuna fishing. Even though many Americans adore fishing, there are many other fantastic spots outside the country to catch tuna:
Tuna season in the Bahamas lasts from May to August. The area is home to every species that is found in Florida, meaning that you'll definitely have an abundant catch. And yes, overfishing has not ravaged the local tuna population of the Bahamas as much as other parts of the world.
South Africa is one of the most biodiverse countries on the planet. It's there where you can find lions, wildebeests, elephants, and other amazing creatures roaming around freely. That being said, the waters around the country are also incredibly rich with fish and other aquatic species.
Cape Town is one of the most unusual areas rich with animal beauty. Near the city, you may fish for tuna species such as yellowfin, longfin, skipjack, and bigeye.
Mallorca is an island in Spain's Balearic Islands. The best time to catch tunas in the area is during the last weeks of May. 
In addition, tunas can be caught in the spring as they appreciate the wonderful beauty of the island. Moreover, they thrive in the warmer waters of the Mediterranean sea during this time.
Tenerife is another Spanish island that's ideal for tuna fishing. We recommend going over there between March and May to have the best fishing experience. How come? It's during this time that the waters around Tenerife are thriving with tuna and other kinds of great fish to catch.
Putting It All Together
Surely your query, "how long is tuna season?" is finally answered. On top of that, you were even given a handy guide to where you should go for tuna fishing. 
Plus, you already know the best time to go fishing to maximize the opportunity. So now you can start planning your fishing adventures with your family and friends ahead of time!
(Related: Top 10 Ultra Light Fishing Rods That Are Worth The Money)
Experience Yacht Charters With Seafari In Boca Raton Florida
Looking for a great time on the water in Boca Raton Florida? Seafari Yacht Charters is number choice for yacht rentals in Boca Raton. Book our yachts for parties, exciting day trips to the Bahamas, romantic yacht dinner cruises, and much more. Come experience all South Florida has to offer with us.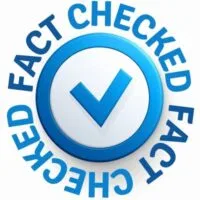 Fact Checked By Experts
Our team of internal experts has conducted rigorous fact-checking on this content. Explore the editorial standard for our website to dive deeper into our commitment to excellence.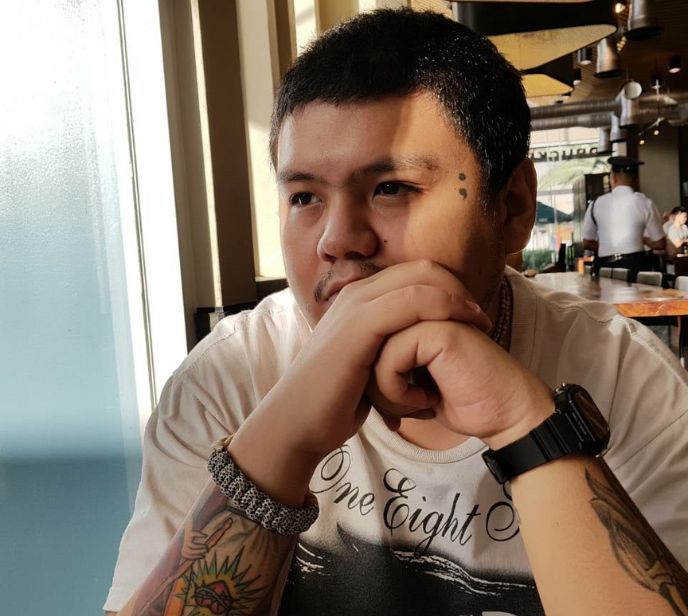 About The Author
Christian Cruz is passionate about yachting and South Florida life. As a professional blogger he has reached millions of people around the world with his work.