A Quick Guide to The Bahamas Pigs Island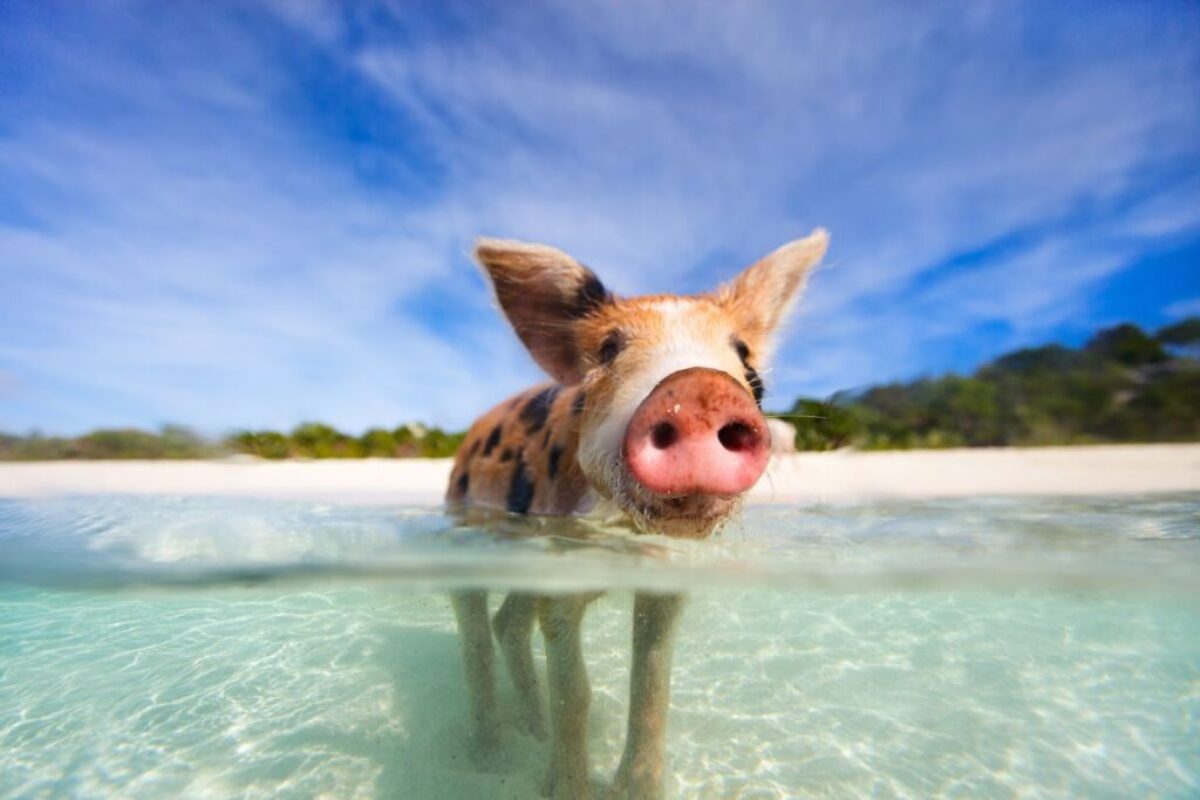 Published October 25, 2022
The Bahamas is known for its islands, and each island is known for different things.
Harbour Island is known for the Pink Sand Beach, The Exumas is known for its pigs, and New Providence is known as the most populous island. The Exumas is a particularly popular tropical getaway because while there is more than one island that boasts pink sand, great snorkeling spots, and spectacular hotels, The Exumas is the only island that features pigs.
Therefore, it wouldn't be unreasonable to want to go to the Bahamas Pigs Island right away. But before you do, it might help if you first learn a thing or two about your destination.
For one, it'd go a long way if you know when's the perfect time to visit Pig Island Bahamas.
What's The Best Time To Visit Pig Beach?
The best time to visit the Bahamas Pigs Island is February to May. That's because June through November is hurricane season in the area. The beach pigs would naturally be in their shelters when a storm is coming, so the trip would be all for naught. Meanwhile, December and January are the peak season, meaning the beach will be full of people.
That leaves February to May as the perfect months to visit the beach. It's not too crowded so you can easily monopolize the friendly pigs and there's little possibility of bad weather.
Now, if by 'time' you mean the time of the day, then I would suggest you go to the beach as early as possible. The pigs will then have plenty of energy to paddle through the water with visitors. Otherwise, the bellies of the beach pigs would be full, and they'll probably just lie in the sand. But, of course, that's assuming you know how to get to the Bahamas Pigs Island.

How Do You Get To Pig Island Bahamas?
That generally depends on where you're coming from and what kind of transport you wish to take. You can go to the island from three major locations, namely, (1) Fort Lauderdale, (2) Miami, and (3) Nassau, arranged according to the distance to the island from farthest to nearest. As for travel options, you can go to the island by ferry, plane, or power boat.
If you're coming from a particularly distant location, like Fort Lauderdale, for example, you have to take several trips. That said, here's a look at your travel options for each location:
Travel From: Fort Lauderdale To Bahamas Pigs Island
From Fort Lauderdale, you can schedule a one-way trip with Makers Air to Staniel Cay—a small island where the closest airport to the Bahamas Pigs Island is located. 
Once you're in Staniel Cay, the last part of the trip is to go to the pig beach by boat.
From Fort Lauderdale, take a trip to Staniel Cay via a private plane.

From Fort Lauderdale, take a non-stop flight with Silver Airways to George Town—yet another location where you can opt for a boat tour that'll take you to the pig beach.
Travel From: Miami To Bahamas Pigs Island
From Miami, fly to George Town with American Airlines.

From Miami, take a flight to Nassau, then to Staniel Cay.
Travel From: Nassau To Bahamas Pigs Island
From Nassau, take a flight from Flamingo Air to Staniel Cay. Once you're on the island, find a pig beach tour and get on board.

Book a Pig Beach flight tour from Nassau. It'll take you directly to the pig beach.

Book a Pig Beach power boat tour from Nassau directly to the pig beach.
How Much Does It Cost To Swim With The Pigs In The Bahamas?
The cost to swim with the pigs in the Bahamas is around $400. Keep in mind that this only accounts for the boat tour from Staniel Cay to the Pig Beach that'll allow you to interact with the pigs for several minutes or even an hour. If you count the cost to travel to the Bahamas from major locations like Fort Lauderdale, Miami, or Nassau, the expense will be higher.
From Fort Lauderdale, you may have to spend

$700 to $900

to get to Staniel Cay.

From Miami, your expenditure is just about the same—

$700 to $900

.

From Nassau, you'll only have to spend

$200

since it's closer to the pig beach.
How Many Pigs Are On Pig Beach?
There are typically around 20 to 25 pigs on the beach at the same time. Some of them will be piglets, while others will be oldies. In addition to pigs, you may also find other animals on the island, like iguanas, though admittedly, they're often not as friendly as the pigs.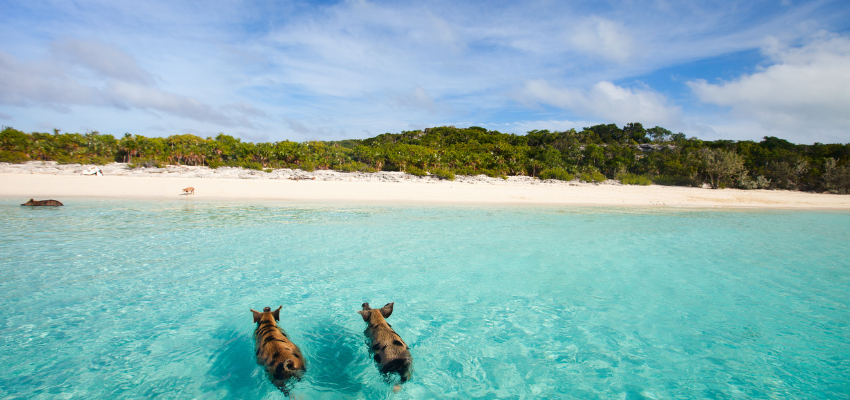 Proper Etiquette When Swimming With Pigs In Pig Island
As much as you'd like to enjoy your day with beach pigs, there are unspoken rules you must abide by while on the beach. We've compiled a do's and don'ts list to help in this regard:
Do's
Do get rid of the trash you may find along the way.

Do treat the pigs with vegetables, fruits, and other non-processed foods.
Don'ts
Don't chase the pigs down and instead let them come to you.

Don't leave trash behind.

Don't do anything to the pigs that a human being wouldn't want done to them. That includes carrying the pigs, riding them, or taking an abnormal number of pictures.

Don't wake up the pigs in the event that they're asleep when you arrive.

Don't hog the pigs all by yourself (no pun intended). There's a good chance several boats will arrive at the same time as yours, so you'll have to share the experience.
The list mostly consists of don'ts because there have been visitors that were simply too rude. Of course, you wouldn't want to be like them, so it's best not to do what they did, even if you're very excited to swim with the pigs. Again, you're not the only visitors that want to enjoy their experience on the pig island, so try to be considerate of other visitors.
Experience Yacht Charters With Seafari In Boca Raton Florida
Looking for a great time on the water in Boca Raton Florida? Seafari Yacht Charters is number choice for yacht rentals in Boca Raton. Book our yachts for parties, exciting day trips to the Bahamas, romantic yacht dinner cruises, and much more. Come experience all South Florida has to offer with us.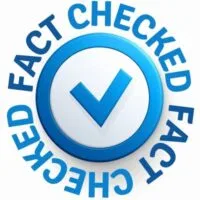 Fact Checked By Experts
Our team of internal experts has conducted rigorous fact-checking on this content. Explore the editorial standard for our website to dive deeper into our commitment to excellence.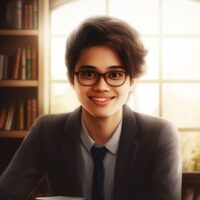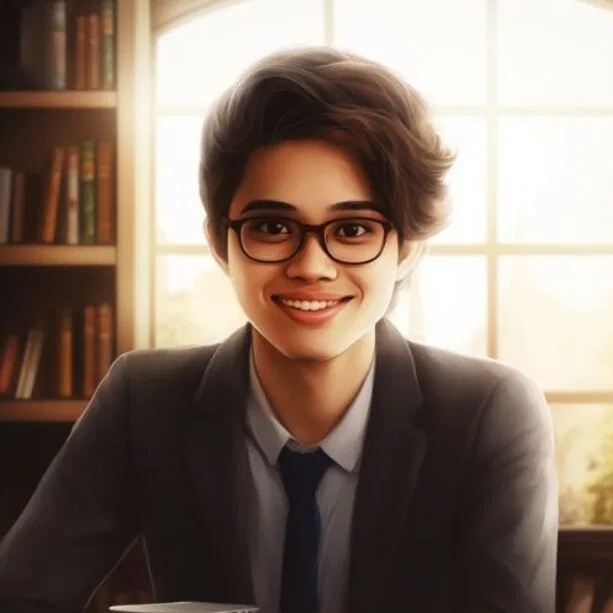 About The Author
Lenard Arceo is passionate about the outdoors and South Florida life. He is a professional blogger for several renowned publications and also loves learning how to code in his free time.