25 Best Places for a Family Vacation in Florida

Published January 7, 2022
With thrilling amusement parks and stunning beaches, it's unsurprising that families enjoy Florida family vacations.
The Sunshine State is home to many holiday destinations, from breathtaking white beaches to endless bicycle trails.
Whether staying at one of Florida's greatest all-inclusive family resorts or a budget hotel, Florida is a popular family getaway, offering an ideal blend of sun, sand, nature, and sports.
So if you're looking for a Florida vacation for family, here are the 25 best vacation spots in Florida for families.
List of Florida Vacation for Family
When planning a vacation, keep in mind that Orlando is one of the best family vacations in Florida.
Orlando is a child's paradise, with attractions for children of all ages, making it one of the best spots in Florida for a family vacation.
With its four parks, Disney World is impossible to miss — Magic Kingdom, Typhoon Lagoon, Blizzard Beach, and Animal Kingdom. However, the fun and adventure do not end here.
You also have Universal Studios, Islands of Adventure, Sea World, Volcano Bay, Legoland, Aquatica, and Discovery Cove.
If you're tired of theme parks, Orlando offers a variety of other enjoyable activities such as kayaking, biking, canoeing, mini-golf, hot-air balloon flights, and walking trails.
If you're searching for a "sun and surf" vacation away from the stress, Sanibel is the top Florida vacation for family seeking serenity.
This beautiful barrier island offers numerous opportunities for family activities, including swimming, snorkeling, cycling, and much more.
If you're looking to unwind away from the crowds and commotion, Sanibel Island's 15 miles of tranquil beaches are ideal.
Once you've had your fill of relaxation, you can visit the lighthouse on Lighthouse Beach, go shelling on Bowman's Beach or stroll along the fishing pier or boardwalk that goes through the wetlands.
Tampa has risen to prominence as one of the best vacation spots in Florida for families in recent years. It features many splashy activities for children, including water shooters, flume rides, and fountains.
The little ones will also enjoy Adventure Island's waterslides, Busch Gardens' roller coasters, Legoland, Dinosaur World, and the Glazer Children's Museum.
Don't forget to visit the Florida Aquarium to see otters, sharks, and alligators. At the Laser Ops Extreme Gaming Arcade, your kids will undoubtedly have a great time.
Additionally, if you're still hungry for more, there are pirate cruises, escape rooms, water sports, and sporting events such as Tampa Bay Buccaneers football and Tampa Bay Lightning hockey.
If you're looking for Florida family vacations, Clearwater is a must-see. With its stunning white-sand beaches, Clearwater is a true gem that you must not miss.
When you're not out enjoying the sand and surf, you can visit the Clearwater Aquatic Aquarium, which features marine species like sea turtles, stingrays,  and more. You can also join the thrilling Captain Memo's Pirate Cruise or a dolphin-watching trip aboard a double-decker catamaran.
Clearwater also offers a variety of additional family-friendly activities, like indoor surfing, mini-golf, sunset cruises, and shopping on Pier 60.
St. Augustine is one of the oldest cities in the United States, and its low-key charm makes it one of the best places to visit in Florida with kids.
In this small location, immerse yourself in history and adventure.
The swashbuckling cruises, pirate-themed games, and a pirate-themed dinner at the St. Augustine Pirate and Treasure Museum with all its pirate legends and treasures are sure to delight children.
If you're a wildlife enthusiast, an Intercoastal Waterway tour is an excellent opportunity to see manatees, dolphins, and sea birds.
Your older children will undoubtedly enjoy the eerie thrills of the Secrets of St. Augustine ghost tour.
Finally, you may immerse yourself in the city's history by visiting the Fountain of Youth, the Colonial Quarter, St. Mark's Castle, and the St. Augustine Lighthouse.
If you're looking for the best family vacations in Florida, Daytona Beach is an excellent choice.
Daytona Beach is a family-friendly destination filled with kid-friendly attractions.
The Daytona Lagoon, a family-friendly waterpark, and the Daytona Beach Boardwalk's pier, arcade machines, and rides are excellent activities for small children.
Your older children will undoubtedly enjoy NASCAR racing at Daytona International Speedway.
To conclude your Daytona vacation, visit the lighthouse, the Marine Science Center, or simply hang out and relax on the beach.
Kissimmee, located south of Orlando, is a particularly popular family holiday location.
Nearby are the world-famous Universal Studios, Walt Disney World, and Fun Spot America theme parks.
The small children will enjoy the horse trekking tour in the Twin Oaks Conservation Area, where they can ride independently and make friends with the horses.
Kissimmee, also known as the "Gateway to the Everglades," is an excellent location for world-class dining and shopping.
Destin, with its stunning white-sand beaches, emerald-colored waves, and laid-back environment, is one of Florida's most child-friendly cities. Destin offers a plethora of fascinating activities.
Visit Big Kahuna's Water and Adventure Park to enjoy the lazy river and waterslides, spend the day at the Gulfarium Marine Adventure Park with cute penguins and dolphins, or go go-karting on the track.
If you want to relax and take in the tranquil, picturesque vistas, you can visit Crystal Beach or Henderson Beach State Park.
Whether you want to go on a pirate-themed cruise, spot stingrays or dolphins, or take a boat excursion, Destin has it all.
Space Coast, Florida, offers the ideal combination of sun, water, and space for an adventure-filled holiday.
Explore the Kennedy Space Center, where your children will marvel at the sight of the Space Shuttle Atlantis.
You might enroll in surf classes before venturing out to the sea.
For a true beach experience, visit the Indialantic Boardwalk or the Brevard Zoo's Treetop Trek.
You can engage in various activities such as hiking, fishing, and surfing, or you can immerse yourself in the Space Coast's vibrant arts scene, which includes theater, musical, and dance shows.
Being the "Dive Capital of the World" and the first of the stunning Florida Keys, Key Largo is an excellent family holiday destination.
At Key Largo, you can witness the world's second-largest artificial reef. Children and parents alike adore the underwater park known as John Pennekamp Coral Reef State Park.
If you're seeking exciting water activities, try a snorkel excursion at the National Marine Sanctuary or a paddleboat or kayak tour through the Tavernier Creek mangroves.
To wrap up your Key Largo vacation, visit the USS Spiegel Grove, the underwater statue of Christ of the Abyss, and the Everglades National Park.
If you're out of summer vacation ideas, consider visiting Sarasota, Florida. Sarasota is brimming with family-friendly attractions.
Explore the neighborhood on one of the several excursions available, like a kayak tour, the trolley tour, or an electric bike tour. Then, if you're looking to unwind, head to South Lido Park.
To keep your small children out of mischief, take them to the Siesta Beach play area or the Jungle Gardens, where they may interact with exotic animals and critters.
If you're looking for a cultural break, there are several art institutions to visit, or you can simply spend an afternoon exploring the farmer's market.


(Related: 17 Best Things to Do in Destin With Kids)

If you're looking for a place to soak up the sun, sand, and palm trees, this South Florida resort is a must-see.
Fort Lauderdale's family-friendly activities include miles of lovely beach, expanses of tranquil and peaceful waterways ideal for boating expeditions, or simply soaking in nature.
If you're seeking excitement, you can snorkel, paddleboard, jet ski, or scuba dive in the Atlantic Ocean's waters.
Your children are likely to enjoy the sightseeing excursion aboard a paddlewheel boat or the opportunity to learn to ride a Segway.
Parents need not despair; there is plenty to do as well. Visit the craft breweries along the Greater Fort Lauderdale Ale Trail, museums, and enjoy some shopping, gambling, and nightlife.
Enjoy a picture-perfect vacation on tranquil and charming Anna Maria Island. The white-sand beaches, emerald waterways, and friendly locals are the primary attractions of the area.
The seven-mile-long and a few-blocks-wide island is ideal for experiencing Florida's stunning dawn and sunset in one day.
However, children should not be discouraged. This small island offers a wealth of activities. Without the crowds, you can swim, cycle, and zip line.
Older children will enjoy the dragon boat excursion, which allows them to observe various wildlife and paddle alongside pals.
Whether you're searching for fun and excitement or an informative cultural vacation, Fort Myers Beach has it all.
There are numerous family-friendly attractions along the seven-mile stretch of the lovely beach.
You can take a boat to see sea life, take in the breathtaking sunset, and collect some gorgeous shells.
You can take a day trip to Sanibel and enjoy some riding or kayaking through the JN Ding Darling National Wildlife Refuge, where you can discover the mangrove forest.
Jacksonville, or Jax as locals refer to it, is a popular family vacation destination. If you're looking for a vacation spot that combines fun, leisure, and affordability, go no further than Jax. Jacksonville is hip and dynamic, with the youngest population in Florida.
Children in Jacksonville have a lot to do. You may try your hand at escape room activities, visit the Jacksonville Zoo and Gardens, or simply go on a bike ride around town.
You can unwind on the 22-mile-long gorgeous beaches, go fishing, or simply explore the city's parks, lively nightlife, street art, historic neighborhoods, and delectable local cuisine and craft beer.
Amelia Island, with its 13 miles of tranquil beaches, beautiful waterways, and abundant wildlife, is a pleasant, low-key sun and sand vacation for families.
Without the busy throng, this location is ideal for families seeking a relaxing vacation.
Explore the gorgeous beaches, stroll through the charming Historic District, take nature hikes and explore the countryside, ride horses on the beach, visit the local museums, or take an eco-tour cruise down the river; Amelia Island has it all.
Additionally, if you're bored with all of these calm activities, you can try outdoor excursions such as bike trips, kayaking, paddleboarding, or other boat tours.
If you're searching for a relaxing vacation that doesn't need much thought or planning, you can head to Captiva Island.
The family can participate in various outdoor activities such as snorkeling, boating, sailing, birding, bicycling, water sports, and seashell collecting.
If you've gotten your fill of adventure, pay a visit to Florida's Ding Darling Wildlife Refuge.
And, while the little ones are recovering from the day's activities, the adults may enjoy the pubs, restaurants, live music, and spa.
When it comes to the most family-friendly area of Florida, Miami in South Florida is unquestionably the best bet.
Miami is not solely comprised of nightclubs; the huge metropolis boasts many family-friendly activities and attractions.
The Museum of Discovery and Science, the Young Art Museum, the Philip and Patricia Frost Museum of Science, and the Miami Children's Museum are great places for children to visit.
Visit the Museum of Illusions, the Unicorn Factory, or take a walk through Wynwood's street art district.
There is plenty to see and do in Miami if you are a wildlife enthusiast. Visit the Miami Seaquarium to witness marine life and tropical birds, or take a day excursion to the Everglades to see crocodiles, Biscayne Bay, or Crandon Park to snorkel on fossil reefs.
St. Petersburg has the energy, style, and excitement associated with a larger metropolis, but on a smaller scale.
The Great Explorations Children's Museum and the Salvador Dali Museum are sure to delight older children.
You could stroll through the Sunken Gardens and examine the local plants, go on nature walks via the Boyd Hill Nature Preserve, or enjoy the games at the St. Pete Shuffleboard Club on Friday nights.
Visit Pinellas Point with its pink streets, unwind on St. Pete Beach, or stop by one of the outdoor markets featuring live music and sampling local fare.
If you enjoy nature and beautiful beauty, a road trip across the Florida Keys may be for you. You can begin in Key Largo and drive all the way to Key West, stopping along the way to see the area.
In Key Largo, you can go snorkeling or enjoy a glass-bottom boat tour in the John Pennekamp State Park, or take a stroll through the Dagny Johnson Key Largo Hammock Botanical State Park.
Paddleboard in Bahia Honda State Park, feed tarpons in Islamorada, speed around on jet skis and maybe go dolphin hunting, or visit the Turtle Hospital in Marathon to see the turtles.
If you wish to watch birds, visit the Laura Quinn Wild Bird Sanctuary, or head to Big Pine Key to see little deer.
When you get to Key West, there is much more to do.
Visit the Key West Butterfly and Nature Conservatory, take a thrilling banana boat ride, or take a Conch Train tour of the town.
Are you looking for exciting family vacation ideas? Consider a conventional beach vacation in Panama Beach City, which features sugar sand beaches, breathtaking sunsets, and delectable all-American cuisine.
You can participate in various water-based activities, including water parks such as Shipwreck Island, pirate cruises, and dolphin cruises.
WonderWorks and Ripley's Believe It Or Not are great attractions! Explore the museums, hike through St. Andrews State Park, shell on Shell Island, or play mini-golf.
Naples is located on Florida's Gulf Coast, on the edge of the Everglades.
Naples is the best place for relaxation and golf, with beautiful avenues lined with palm trees.
Naples' 280 days of sunshine make it ideal for golfing all year. However, that is not all there is to do in Naples for families.
You may go fishing, participate in outdoor activities, explore the zoo, or go critter-watching at the Corkscrew Swamp Sanctuary.
Additionally, you can indulge in some well-deserved R&R by shopping, viewing art, or simply strolling among the opulent beachside residences on Millionaires' Row.
Palm Beach Gardens, the location of the PGA of America, is an ideal holiday location for families and travelers on any budget.
You may unwind on one of the nearby tropical, picturesque beaches or go snorkeling, fishing, paddling, or boating in the clear waterways.
If you're a nature enthusiast, the Florida Everglades, Palm Beach Zoo, and Lion Country Safari are all worth visiting.
Palm Beach Gardens is also a center for upscale shopping, boutiques, upscale hotels, and excellent dining.
Singer Island, named for Paris Singer, the sewing machine magnate, is known for its premium resorts and hotels, as well as its gorgeous beaches.
This small island combines scenic beauty, leisure, and activities, making it an excellent vacation destination for Florida families.
Are you in search of adventure?
Then visit John D. MacArthur State Park, where you may go scuba diving, snorkeling, biking, or trekking along the mangrove forest trails.
Explore the Lake Worth Lagoon, an urban estuary, the Nature Center, or the Intracoastal Waterway, which offers canoeing, kayaking, and hiking routes.
Delray Seaside, often referred to as Palm Beach County's "hidden gem," is a warm and friendly beach town with the mentality of a large city.
Delray Beach, often known as "Florida's Village by the Sea," is home to stunning art, culture, beaches, and much more.
Visit the Morikami Museum and Hoichi Kurisu's Japanese gardens.
Spend the afternoon at the Silverball Museum, which features 150 arcade and pinball devices.
If you're a nature enthusiast, a visit to the Wakodahatchee Wetlands is a must. You may observe a variety of fauna and over 150 kinds of birds here.
The Sandoway Discovery Center will introduce you to the freshwater and marine life of South Florida.
Visit the vibrant Pineapple Grove arts district's art galleries, boutiques, and furniture stores.
Experience Yacht Charters With Seafari In Boca Raton Florida
Looking for a great time on the water in Boca Raton Florida? Seafari Yacht Charters is number choice for yacht rentals in Boca Raton. Book our yachts for parties, exciting day trips to the Bahamas, romantic yacht dinner cruises, and much more. Come experience all South Florida has to offer with us.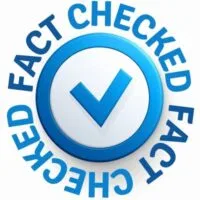 Fact Checked By Experts
Our team of internal experts has conducted rigorous fact-checking on this content. Explore the editorial standard for our website to dive deeper into our commitment to excellence.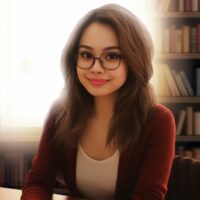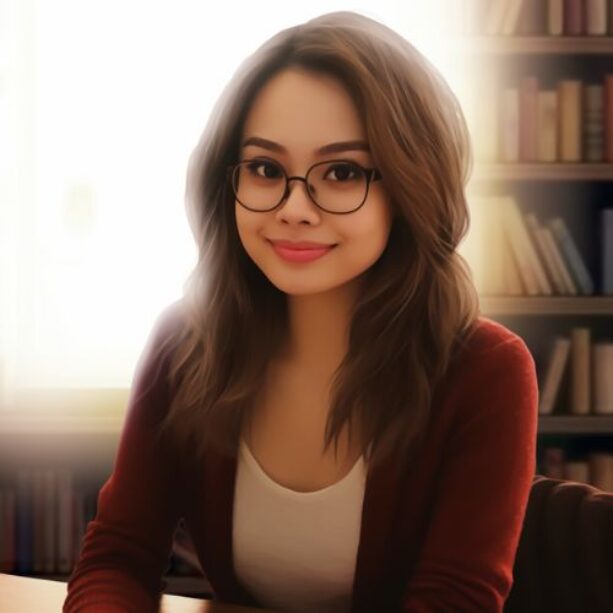 About The Author
Krizzia Paolyn has a bachelors degree in Psychology and a passion for yachting in South Florida. She has a desire to be heard and to encourage others to make their voices heard as well.