19 Most Insta-Worthy Clear Water Beaches in Florida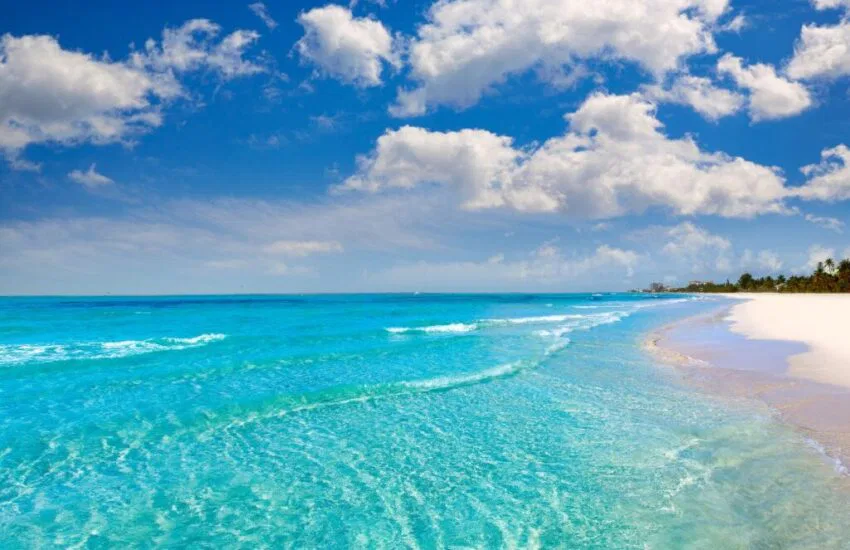 Published November 16, 2023
Florida's sun-kissed shores hide a world of stunning beauty and untouched landscapes. Picture yourself on a beautiful beach, where clear water meets soft sand, creating a perfect paradise. Brace yourself as you embark on a journey through Florida's coastal wonders. 
This article explores destinations with beautiful beaches, clear waters, and a natural atmosphere. Prepare to escape the urban jungle and discover the top Instagram-worthy clear water beaches in Florida.
1. Clearwater Beach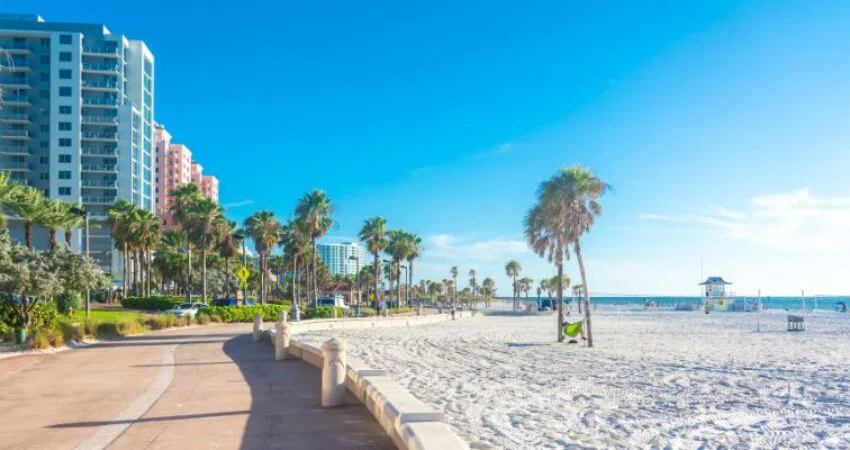 Florida shows its commitment to protecting its natural beauty through Clearwater Beach, located in Clearwater, Florida. With its powdery white sands and crystal clear waters, the beach is the ideal retreat. If you're looking for the clearest water in Florida, this is the place to be.
Immerse in the captivating charm of the iconic Pier 60. Take part in nightly sunset celebrations with an enchanting ambiance. Indulge in the natural beauty of Clearwater Beach by soaking up the sun's rays on its white sand and crystal-clear waters. 
Spend time on the beach at sunset. The palm trees casting their silhouettes against the vibrant sky create a mesmerizing scene you must capture. 
2. Andrews State Park
St. Andrews State Park, located in Panama City Beach, is a sanctuary of untouched natural beauty. This peaceful haven is perfect for nature enthusiasts and beach lovers. It has a pristine shoreline and stunning emerald-green waters. 
It's your chance to take part in a diverse range of activities and attractions. Explore the clear waters by snorkeling or hiking on the scenic trails. The park is also home to the historic St. Andrews Jetty, serving as a charming backdrop for capturing unforgettable photos. 
Capture the striking contrast between the lush landscapes and the azure Gulf waters. Don't miss out on the enchanting sunset views from the jetties. It's the ideal picture-perfect moment you can share on Instagram while creating lasting memories.
3. Siesta Key Beach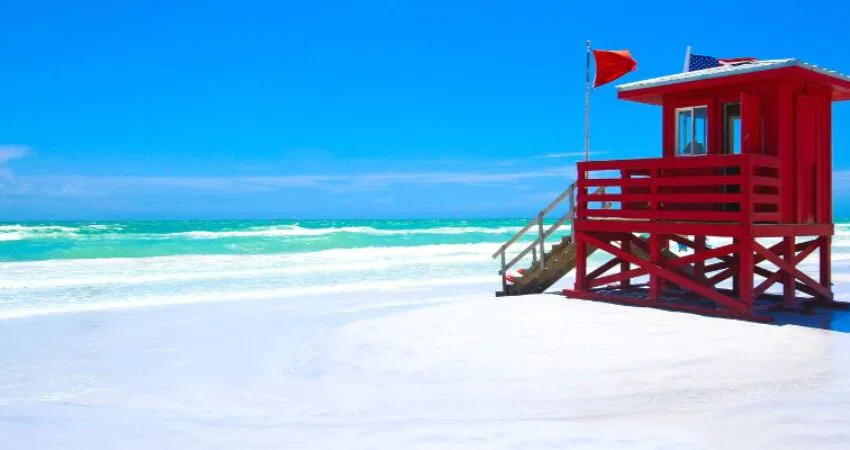 Siesta Key Beach, located on Florida's Gulf Coast, is a true gem known for its pristine, powdery white sands. The beach stands out for its sugar-like sand texture, which offers a unique experience. If you're looking for an unforgettable escape, it's one of the best beaches in Florida worth exploring. 
Join in the vibrant, cultural ambiance of Siesta Key Drum Circle. At sunset, locals celebrate with music and dance. Taking part in the festivities adds a unique touch to your beach experience. 
4. Bean Point Beach
Nestled on Anna Maria Island, Bean Point Beach is a captivating gem that oozes charm and tranquility. The hidden paradise, famous for its pristine beauty, is the ideal destination for a serene escapade. 
Bean Point Beach offers unique features and attractions. The lush vegetation, soft sands, and turquoise waters create a picturesque setting. Make sure you capture the unspoiled beauty of nature. Go on serene morning strolls along the shore and indulge in sunset picnics. 
5. Deerfield Beach
Deerfield Beach, an award-winning Blue Wave Beach, is undoubtedly one of the most picturesque coastal gems in Boca Raton. With its pristine shores and crystal-clear waters, it undeniably deserves a coveted spot on your bucket list of clear water beaches in Florida.
With its graceful curve along the peninsula, Deerfield Beach offers a serene expanse of white sand and tranquil turquoise water. This idyllic setting makes it a perfect haven for yachts to anchor off the coast, taking advantage of the breathtaking scenery.
In addition to swimming, you can relax on the sandy shores and take a leisurely walk on the Deerfield Beach Boardwalk. There are also many beachfront restaurants that serve delicious and fresh seafood. To level up your game, consider treating yourself to a Boca Raton yacht charter for a luxurious aquatic adventure.
6. Destin Beach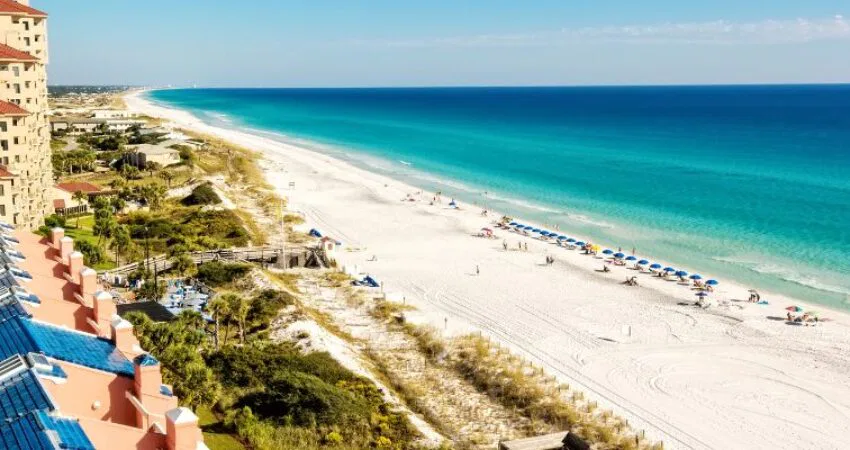 Discover the allure of Destin Beach and its breathtaking emerald-green waters. Situated along the Emerald Coast, this coastal destination stands out. The vibrant hues of the water create a captivating backdrop for your photos. 
At the beach, you can do fun water sports like parasailing and paddleboarding. These activities allow you to capture captivating scenes for an unforgettable experience. 
The sunsets at Destin Beach are genuinely magnificent. Whether you capture the sun as it drops below the horizon from the shore or enjoy the view from a boat, these moments are Instagram-worthy. 
7. Smathers Beach
Smathers Beach, nestled in lively Key West, is a true tropical paradise. It's one of the most beautiful beaches in Florida that's worth visiting. With graceful palm trees on the shore, tranquil waves, and relaxed ambiance, it's a gem that offers an authentic Florida experience. 
Experience the stunning beauty of the turquoise waters and clear blue sky blending seamlessly. Enjoy peaceful moments under palm trees or try kayaking and paddleboarding for active fun. 
8. Navarre Beach
Navarre Beach, situated on the Florida Gulf Coast, boasts 12 miles of pristine coastline. The tranquil waves and powdery sands offer a serene retreat. 
Bask under the sun, explore the sandy shores, or build sandcastles. There are many ways to capture the true essence of Navarre Beach. Don't forget to visit the 1,545-foot-long Navarre Beach Pier. It's a must-visit spot that offers impressive views of the Gulf of Mexico. 
9. Dry Tortugas National Park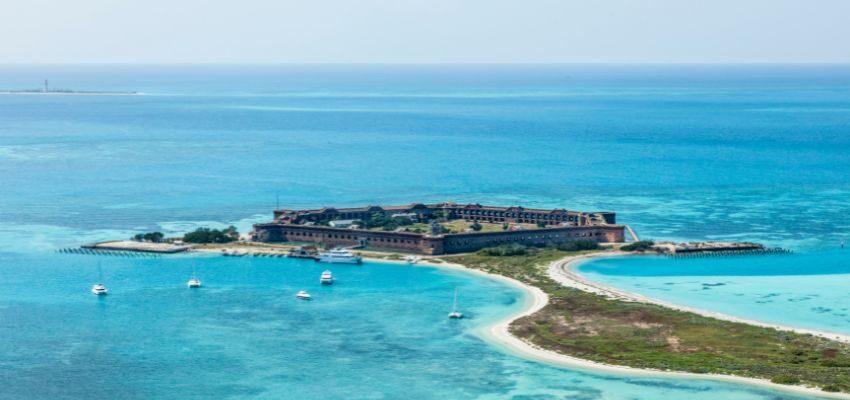 Dry Tortugas National Park, located in the clear waters of the Florida Keys, attracts history and nature lovers. At its heart, the magnificent Fort Jefferson is a testament to the region's profound historical importance. 
While exploring the fort, take part in an array of activities. You can marvel at the enduring architecture. You can also explore vibrant coral reefs while snorkeling. There's something for everyone. The panoramic views from the summit of Fort Jefferson serve as the ideal backdrop for your photos. 
10. Blue Mountain Beach
The captivating Blue Mountain Beach in Santa Rosa Beach is known for its natural beauty. The name of this place comes from the beautiful blue lupine flowers that grow on the dunes. It's a peaceful sanctuary for people looking for a calm getaway. 
The coastal dune lakes, embraced by pristine sands, offer a picturesque haven to capture. The relaxing ambiance and quaint beach cottages infuse the scene with charm. Join in the local art events and community gatherings to add culture to your beach vacation. 
11. Henderson Beach State Park 
Henderson Beach State Park is located on the Emerald Coast and is a stunning, untouched natural sanctuary. The pristine sugar-white sands and shimmering emerald-green waters create a tranquil haven. 
The park offers a myriad of options for exploration, ranging from hiking trails amidst the coastal dunes to birdwatching. 
The swaying palm trees, the gentle lapping of the waves, and the unspoiled splendor of the coastal terrain are ideal scenes to capture. 
12. St. Pete Beach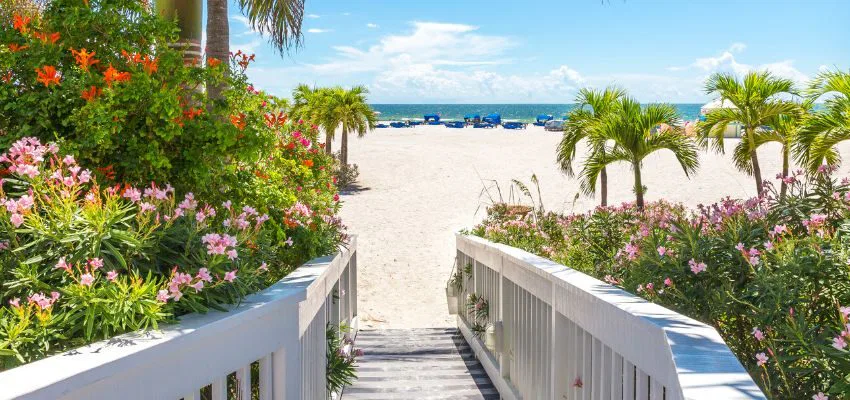 St. Pete Beach in Pinellas County is famous not only because it's one of the clearest beaches in Florida but also because of its vibrant atmosphere. The lively beachfront scene makes it a destination with a perfect mix of entertainment and relaxation. 
During your visit, you can do many fun things like playing beach volleyball and doing watersports. You can also relax and enjoy the lively atmosphere of beach bars and restaurants. The rich and captivating scenes of St. Pete Beach offer many Instagram-worthy moments. Whether it's the serene pastel hues of the Gulf Coast sunset or the dynamic beach activities, this is a worthy gem. 
13. South Marco Beach
South Marco Beach on Marco Island offers a peaceful retreat for those seeking a quiet beach getaway. With tranquil waters and velvety sands, it's ideal for unwinding and reflecting in blissful solitude. 
The powdery white sands go on for miles, ideal for unwinding and soaking up the coastal atmosphere. It's an opportunity to capture the serene atmosphere of South Marco Beach.
14. Jupiter Inlet Beach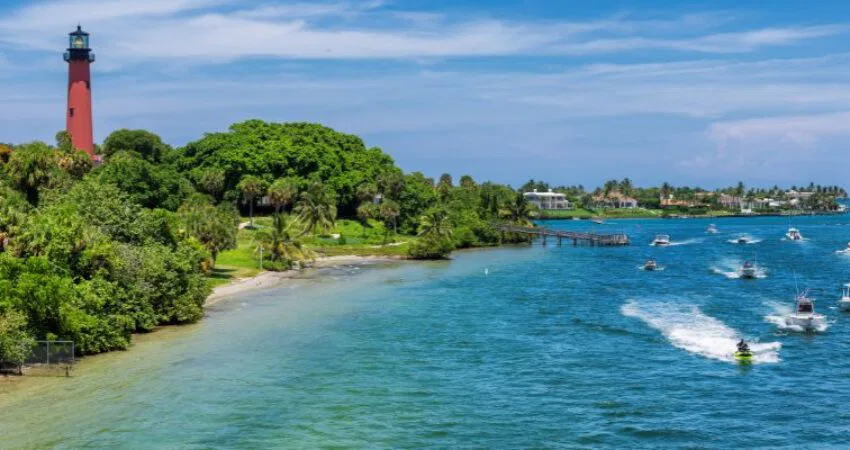 Jupiter Inlet Beach is located in the picturesque town of Jupiter. It's a beautiful place where the Loxahatchee River meets the Atlantic Ocean. When you visit, make sure to see the Jupiter Inlet Lighthouse & Museum. It's a chance to learn about the area's history. 
Enjoy a variety of activities like paddleboarding and fishing in the lively waterfront area. During your stay, capture the mesmerizing rhythm of the waves, the majestic lighthouse, and the variety of local bird species. 
15. Whitney Beach
Whitney Beach is on Longboat Key and is a peaceful place for a coastal vacation. Florida's Gulf Coast has a hidden gem. It's a captivating destination with untouched natural beauty and uncrowded shores. 
Longboat Key offers a serene ambiance, charming boutiques, and exciting opportunities for paddleboarding and kayaking, ensuring a one-of-a-kind experience. Whitney Beach is not only attractive, but it also has beautiful sand dunes and coastal plants that make the scenery even more charming. 
16. Caladesi Island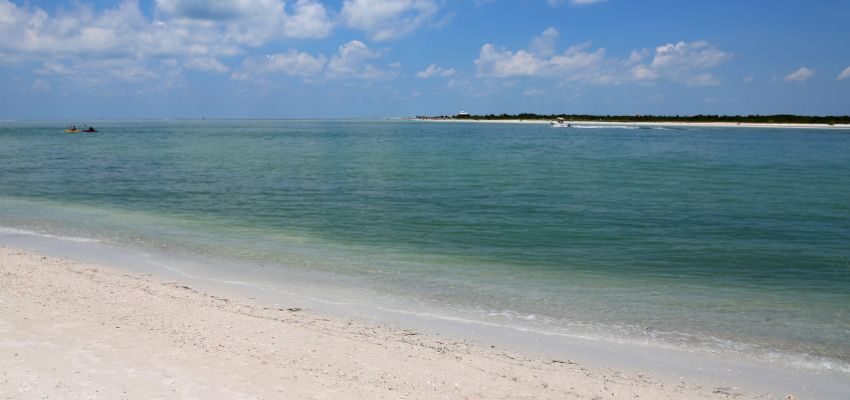 Caladesi Island, reachable only by boat, is an exquisite testament to unspoiled natural splendor. The pristine island is calm and secluded, offering a peaceful escape from crowded beaches. It's one of the clear beaches in Florida you shouldn't miss out on.
Caladesi Island State Park is a sanctuary for nature lovers. Choose from hiking trails, birdwatching opportunities, and wildlife encounters. The island is beautiful and untouched, making it a great place for stunning photos. 
17. Crandon Beach Park 
Crandon Beach Park is on Key Biscayne. It's a beautiful urban sanctuary with nature and modern amenities. Residents and tourists love its pristine golden sands and crystal-clear turquoise waters. Having a picnic and going kayaking on the waterfront make it lively and welcoming. 
18. Calusa Beach
Calusa Beach is a hidden gem within Key Biscayne's Bill Baggs Cape Florida State Park. It's a notable beach boasting clear waters and natural charm, making it an idyllic escape. 
Don't forget to visit the Cape Florida Lighthouse nearby to add a historic element to your beach experience. Calusa Beach has many activities like beachcombing, walking on trails, or enjoying the beautiful views of Biscayne Bay. 
19. Fort Zachary Taylor Beach
Fort Zachary Taylor Beach is in Key West and has both natural beauty and historical significance. The beach is next to Fort Zachary Taylor Historic State Park, home to a Civil War-era fortress. 
When you visit, you can learn about the fort's history, go snorkeling in clear water, or relax on the sandy beach. To take great photos, go to the fort at sunset. It has a perfect view that combines beauty and history.
Unveiling Florida's Clear Water Tapestry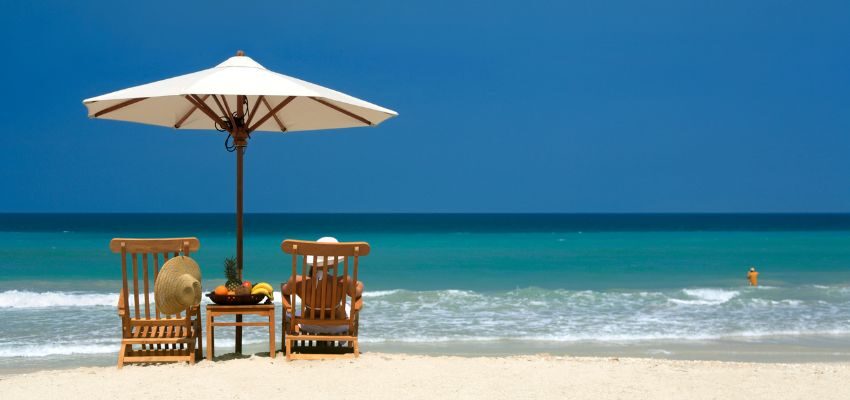 From the lively shores of Clearwater Beach to the historical charm of Fort Zachary Taylor Beach, it shows the diverse tapestry of the clear water beaches in Florida. Each beach is a unique chapter that lies in wait, waiting for you to explore. Whether you seek adventure, relaxation, or both, these coastal treasures are ready to welcome you. Begin your beautiful journey on Instagram now and explore the stunning Florida coastline.
Experience Yacht Charters With Seafari In Boca Raton Florida
Looking for a great time on the water in Boca Raton Florida? Seafari Yacht Charters is number choice for yacht rentals in Boca Raton. Book our yachts for parties, exciting day trips to the Bahamas, romantic yacht dinner cruises, and much more. Come experience all South Florida has to offer with us.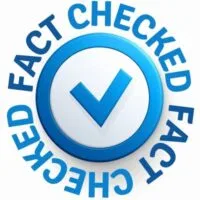 Fact Checked By Experts
Our team of internal experts has conducted rigorous fact-checking on this content. Explore the editorial standard for our website to dive deeper into our commitment to excellence.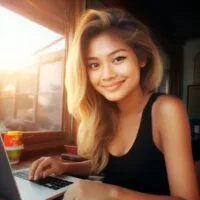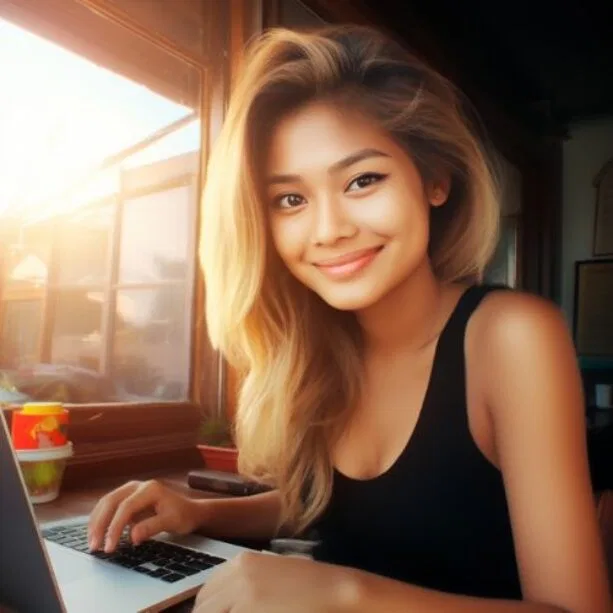 About The Author
With expertise in multiple fields, Rei Bayucca offers readers captivating and insightful articles. Through her writing, she aims to engage and enlighten readers with thought-provoking content. Experience and dedication ensure that her work is well-crafted and impactful.