Sailing from Florida to Bahamas: A Quick Guide

Published January 28, 2022
If you're planning your bucket list as early as now, it is a must that you include sailing the Bahamas. The Bahamas is one of the best places for your sailing adventures. You can enjoy the sun while playing in the sand and sea or enjoy the cozy feeling of the bay marina. 
Indeed, it is a beautiful place to travel, whether you're alone or with loved ones. But first, you must know a few essential things about a place before you venture into it. To help you with that, we made a quick guide to help your sailing from Florida to Bahamas go as smoothly as possible.
Step 1: Know Where The Bahamas Is Located
The Bahamas is located east of Florida, just a couple of miles away from the mainland US. It is an archipelago; though it is part of Britain, it already had its independence in 1973. Some people consider the Bahamas as part of the Caribbean, together with the Turks and Caicos Islands. In fact, the Bahamas is a full member state of the Caribbean. It is also known for its vast number of Islands (about 700 Islands) and has an ocean space that spans 180,000 square miles. No wonder it is famous for fisheries enthusiasts.
Step 2: Check the Bahamas' Weather
One of the things you need to check before planning your adventure is the weather conditions! It is essential to know beforehand so you can maximize and fully enjoy your vacation there. For the get-go, the Bahamas climate is tropical, which means that the weather is hot and cold. 
It expects a hot and rainy season from May to October, while November to April is a cooler season. So if we will check the weather for a good time for Bahamas sailing, we believe it is from November to April. But no matter what month you visit the Bahamas, always expect a cold breeze every night! 
Step 3: Research About Its Fishing Grounds
Fishes can easily be a catch in shallow waters, which the islands of the Bahamas are known for. The best catch that you will most likely get is the bonefish. Since the Bahamas comprises different islands, you should expect to find a wide variety of fish here. 
Here are some of the best fishing grounds in the Bahamas:
Abacos (Treasure and Green Turtle Cay)
You'll see various fish in Treasure Cay, such as angler, snapper, grouper, mahimahi kind, wahoo, barracuda, and kingfish. While in Green Turtle Cay, you'll find barracuda, grouper, yellowtail, snapper, tuna, marlin, dolphinfish, and wahoo. 
Are you a fan of anglers? Good thing you'll see lots of them in the Exumas since anglers all over the world descend here. You may also find kingfish, dolphinfish, tuna, wahoo, and bonito in its deepest waters on the coastline.
This island is a home for what the fishers call "the big one." Why? Because it is the home of the biggest fish, you will ever find. 
If you love sportfishing, here in Providence Island (specifically in Nassau), you can do it leisurely. 
There are best months to target a fish you may want to catch successfully: 
November to February – Wahoo 

June and July – Blue marlin

May to August – Oceanic bonito and blackfin tuna

Step 4: Get the Right Boat
Of course, you need to ride a boat to the Bahamas successfully. It is the best way to start your travel by getting closer to nature and the seas. Since the Bahamas is only 50 miles away from the east coast of Florida, it is still essential to stay comfortable while on the ride. But how do you find a perfect boat for safe navigation? And how important is it to get the right boat?
Here are the factors you need to consider in finding a boat: 
Size
First, you need to look for the right size. It doesn't need to be so big and extravagant as a luxury yacht. You can honestly get there even with just a modest-sized boat. The most important thing that relates to the boat size is your comfort. You should be able to roam around freely if you plan to sit outside or do some fishing in your planned stops along the way.
Speed
Next is the speed; you must know how fast a boat can get you to your sailing destinations. It will save you a lot of time and effort. Moving from one place to another without delay elevates the fun and joy of your vacation. Powerboating is not such a bad idea for stress-free sailing on the island of the Bahamas. 
Consider Your Navigation Skills
One more thing you should consider is your navigation skills. If you're not too confident about it, it is better just to rent a boat from Florida and sail to the Bahamas, or hire someone who can stir the wheel to navigate your boat around the archipelago and cross the gulf stream for you. If you want to do it on your own, make sure that you have a high-tech boat that is easy to manipulate or control.
Budget 
Lastly is your budget! It is best if you are ready money-wise during your vacation. Sailing the Bahamas is not free; there are fees that you need to pay for entering the Islands. It will be about $150 for vessels up to 35 feet and $300 for larger ones. 
Step 5: Begin Sailing from Florida to the Bahamas
The easiest way to reach the Bahama bay is by going through Florida, located 50 miles away (180 miles away from South Florida). You may ride the sea with the most modern and modest sailboat available.
For most people, visiting the Bahamas is always year-round, but the best time to sail there is between December and April. It is the holiday season when the wind is so cozy, and there is no scorching sunray! The weather is good, with no hurricane, so it is safe to stay in the Bahamas for a while. 
The Bottom Line
If you're looking for a perfect getaway that you can brag about with all the good selfies and videos you take, then sailing from Florida to Bahamas is the best option for you. There are lots of things that you can enjoy in this Archipelago country besides its fantastic beaches and luxurious hotels. Moreover, you can always read a cruising guide such as this one to help you. 
You can do fishing, island hopping, surfing, and all of the sailing adventures you can think of. Just be mindful about the weather windows to fully enjoy your stay because what's important is that you're fulfilled and satisfied!  

(Related: How Much Does it Cost to Go to the Bahamas)
Experience Yacht Charters With Seafari In Boca Raton Florida
Looking for a great time on the water in Boca Raton Florida? Seafari Yacht Charters is number choice for yacht rentals in Boca Raton. Book our yachts for parties, exciting day trips to the Bahamas, romantic yacht dinner cruises, and much more. Come experience all South Florida has to offer with us.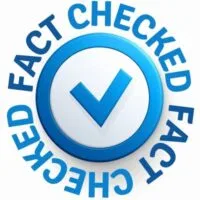 Fact Checked By Experts
Our team of internal experts has conducted rigorous fact-checking on this content. Explore the editorial standard for our website to dive deeper into our commitment to excellence.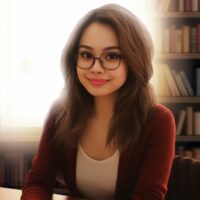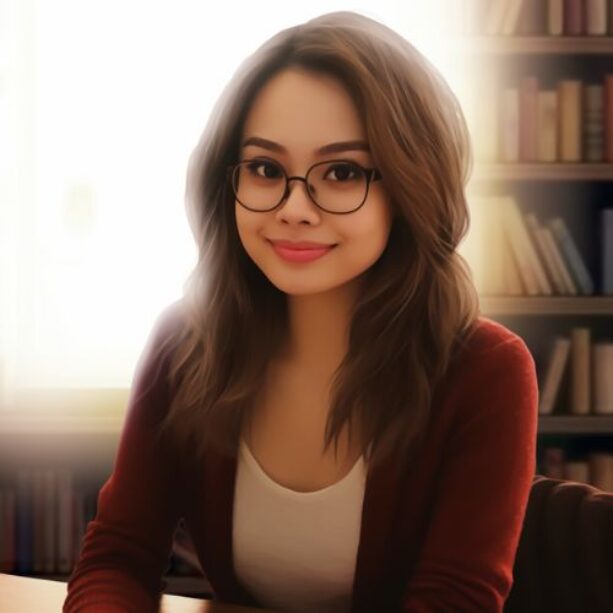 About The Author
Krizzia Paolyn has a bachelors degree in Psychology and a passion for yachting in South Florida. She has a desire to be heard and to encourage others to make their voices heard as well.