What is Hull Speed?

Published Sept 27, 2021
Hull speed is a myth, but not for the reason that the math is incorrect. This formula is said to determine the maximum speed of a boat simply based on its length. It is commonly addressed in sailing yacht communities. Surprisingly, hull speed is approximately correct, with a straightforward and robust theoretical basis. However, do not sell yourself short; there are ways to circumvent hull speed restrictions. Today, we'll explore the fundamentals of hull speed and finish the story.
Hull Speed Theory 
The hull speed theory uses a simple formula to predict the top speed of sailing yachts.
Hull Speed Formula [1]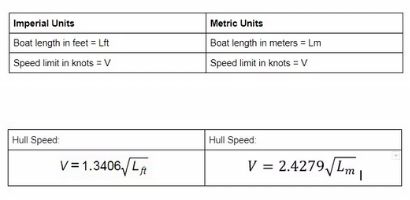 Have you ever wondered how those coefficients came to be? They are the outcome of two fascinating physics anomalies. To begin, all waves created by the hull must travel at the same velocity as the hull. Our boat produces two distinct sets of waves: one in the bow and another at the stern. They begin to slow speed once they spread away from the hull. They must do all it takes to keep up with the boat till then.
And how exactly do they keep up with the boat? By altering their frequency. This is not the height of the wave. It is the distance between successive wave crests. Our second physics oddity is that the wavelength is proportional to the wave's speed limit. If the wave wants to go quicker, it must extend out longer, as indicated by the following simple formula:
Equation 1:

Where g denotes gravity's acceleration. By substituting constants and doing unit conversions, you obtain the formulas in Table 1.
However, that calculation applies to the speed limit of a wave, not a boat. This is the point at which we bring the two concepts together. The waves in the bow and stern become larger as the boat speeds up. When the hull speed is reached, the bow wave coincides with the stern wave. The two waves combine to overwhelm you. Your vessel looks to plunge into a single large wave trough. According to the hull speed theory, once this occurs, your sailboat will not accelerate any further.
The Real Story
If you stop at this simple notion, you will lose out on all the interesting parts of the story. Thus far, hull speed has acted as an impenetrable barrier comparable to the speed of light. However, physicists have already envisioned possible techniques to circumvent lightspeed. And this story contains a few redeeming features that enable us to circumvent the hull speed limit.
It is legal to travel faster than the hull speed. If you exceed the speed restriction, the wavelength becomes longer than the length of your boat. There is no law prohibiting this. At this point, most boats begin surfing their own bow wave; there is nothing wrong with that. There are no limiting formulas in this case. While hull speed is a significant hurdle to overcome, the design of your hull dictates your resistance to those waves. Not some enchanted formula.
Hull speed is a fabrication. It accurately forecasts when you may encounter a significant stumbling block. However, we go too far in assuming that this results in an impenetrable speed restriction. It only indicates a speed when the bow and stern waves increase in size. What is the point? On a stormy day, your boat encounters large waves, which easily navigate. Your boat's top speed is determined by only two factors: resistance and power.

What Ultimately Causes Resistance
Resistance is entirely determined by the shape of your hull. The ideal hulls are long and narrow; they reduce the size of your bow and stern waves. To decrease resistance from waves, we want a hull that slices through them rather than bouncing over them.
With an efficient hull, hull speed becomes a blip on the resistance graph. The humps occur when waves collide and contribute to your resistance. You encounter numerous humps, and hull speed is just one of them. If the ship has the proper hull form, it powers over the hump and continues to accelerate. Naturally, achieving the optimal hull shape becomes more challenging due to the other critical component: viscous resistance.
Viscous resistance is essentially surface friction with a few more components. When water flows along the hull of your boat, it creates friction, which slows you down. Almost the bulk of your resistance, particularly when traveling at speeds between 0 and 3 knots, comes from friction. This is why many sailing hulls are shaped so that they can heel over in light winds. All of these factors contribute to the approach of minimizing surface friction. Even at higher speeds, friction can account for between 20% and 40% of total resistance. However, not all hull surfaces are created equal.
Appendages, in my opinion, are the worst cause of viscous resistance. Your bow thruster, rudder, propeller, and keel all contribute additional pieces of viscous resistance, concentrating a significant amount of penalty in a tiny region. Take a bow thruster as an example. As the water passes over there, it enters the thruster tube, swirls about, and emerges confused and tumultuous. All of this movement requires energy. The energy that causes your ship to slow down. Similar stories apply to the remaining appendages. Occasionally, these minor details add up to more than your entire hull's skin friction. Additionally, do not overlook wave resistance. When you add up all the sources of resistance, you'll notice that traveling faster becomes increasingly difficult.
Experience Yacht Charters With Seafari In Boca Raton Florida
Looking for a great time on the water in Boca Raton Florida? Seafari Yacht Charters is number choice for yacht rentals in Boca Raton. Book our yachts for parties, exciting day trips to the Bahamas, romantic yacht dinner cruises, and much more. Come experience all South Florida has to offer with us.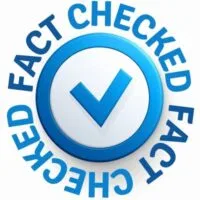 Fact Checked By Experts
Our team of internal experts has conducted rigorous fact-checking on this content. Explore the editorial standard for our website to dive deeper into our commitment to excellence.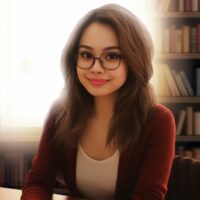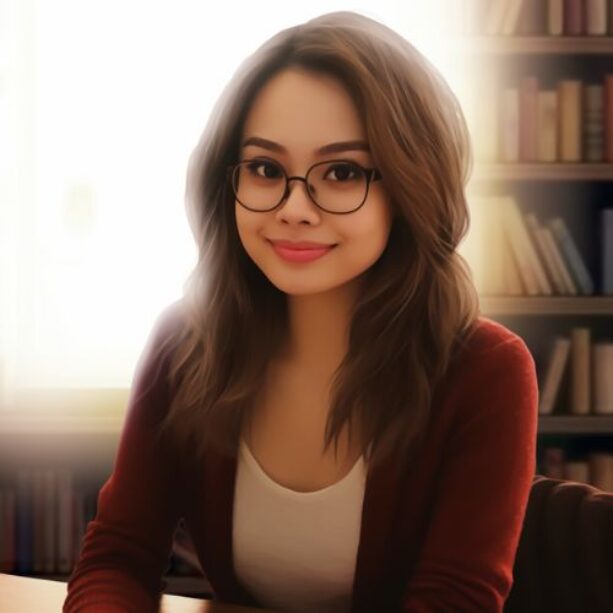 About The Author
Krizzia Paolyn has a bachelors degree in Psychology and a passion for yachting in South Florida. She has a desire to be heard and to encourage others to make their voices heard as well.