9 Reasons Why You Should Visit Half Moon Cay

Published Aug 18, 2022
Anyone who's booking a Bahamas Cruise should definitely consider including an excursion to Half Moon Cay in their itinerary. 
For those unaware, it's a small but beautiful place that is formally known as Little San Salvador Island. Quite interestingly, the island is privately-owned. 
It was bought by Holland America Line in 1996 and has since changed ownership more than once. Today, Carnival Corporation & PLC utilizes it as a port of call for their cruises.
Ever since becoming privately owned, Half Moon Cay has undergone many developments to make it a better place for tourists to visit. 
Be that as it may, it has still managed to maintain its rustic charm. Often, visitors to the island can't help but get mesmerized by its natural beauty.
If you're still skeptical, we've compiled 9 reasons why you should visit Half Moon Cay. We are 100% sure that you shall have absolutely no regrets after doing so.
Getting Familiar With Half Moon Cay
Half Moon Cay is the best beach day destination with two miles of stunning white sand beaches and crystal clear, calm waters. The island is amazingly natural and green, with an abundance of indigenous plant life. 
Approximately, 95% of Half Moon Cay is undeveloped, providing it with pristine air plus an unparalleled connection to nature.
Because the sea surrounding the island is too shallow for large cruise ships, you have to begin your tour by taking a boat from your cruise ship to the Island's pier. Upon arriving, you'll immediately be greeted with Half Moon Cay's very welcoming picturesque vibes. 
The Welcome Square is paved, and there, you can take photos or have them taken for you. Aside from that, you will find a straw market, as well as a few businesses and pubs.
To maintain the island's natural and largely undeveloped feel, there are few obvious walkways or signage. 
Several roads lead through sand volleyball courts, the beach, and the buffet area where you may enjoy a plethora of dishes. While this is sort of perplexing, it gives the impression that you're exploring the island alone rather than being herded around in a group like sheep.
Due to the sandy and unpaved nature of the walkways, strollers and wheelchairs do not operate well here. Therefore, we don't recommend Half Moon Cay to those with disabilities.
Once you're on the beach, it truly does feel like heaven. 
Many lounge chairs there are accessible for free. They appear to fill up rapidly, but do not be dismayed; many simply drop their belongings upon arrival. As such, you won't need to worry about your stuff.
If you stroll down a few minutes, you'll notice more chairs. The further you walk away, an aura of tranquility shall hit you. You will definitely feel at one with nature in a tropical paradise.
You can find some chairs and shaded spots under trees, but do not count on them. Remember to bring plenty of sunscreen with you. Trust me, even a little of the stuff will go a long way!
How Much Does It Cost To Visit Half Moon Cay?
Expect to pay around $200 per person to visit Half Moon Cay from Florida. With that said, there are no extra fees required to step foot on the island. 
However, the island's many amenities will definitely cost you. Needless to say, how much you'll spend will depend on what you are going to do.
All in all, we recommend having a budget of a few hundred dollars when visiting Half Moon Cay as this is the perfect amount to enjoy most of what it has to offer. 
Nonetheless, you can still pay a visit to the island with a minimal budget if you're short on funds.
With that out of the way, don't hesitate to visit  Half Moon Cay if you plan on spending modestly during your vacation. After all, a trip there doesn't necessitate spending a lot of cash.
Why Should You Visit Half Moon Cay?
1. Ease Of Access
As previously stated, Half Moon Cay will be exclusively occupied by people from your particular cruise ship. The island is no permanent residents that call it home since it's a private island serving as a port-of-call destination for Holland America Line as well as Carnival Cruises. 
2. Beautiful Beaches And Water Park
Half Moon Cay boasts a stunning two-mile-long beach area. It's ideal for sunbathing, swimming, and resting. The beach is completely encircled by sugar-soft white sand. 
Select any lounge chair since they are all free of charge. Alternatively, you can try renting one of the dozen or so cabanas for the best beach experience. However, this will admittedly cost you.
People looking for a truly unique beach vacation may like to book a horseback riding session, which takes place on the beach and along pathways. 
You will even get the chance to swim with your horse. While pants and closed-toe shoes are necessary for horseback riding, you are welcome to bring additional clothing.
3. Enjoy Authentic Tropical Meals
When it's time for lunch, make your way to Tropics Restaurant – an open-air pavilion where you can have a delicious off-the-ship meal. 
In a covered setting, enjoy a barbecue buffet with tacos, fish, chicken breast, hot dogs, burgers, and all the fixings you could ever want. Following that, refresh yourself with tropical fruit juices or a delicious cocktail. Moreover, you can also feast on a delectable dessert of your choosing.
If you desire a sit-down restaurant experience, the Half Moon Cay Lobster Shack offers just that on the beachfront.. You can sample Caribbean conch and seafood chowder for an affordable price while also enjoying the superb views that the tropical paradise of Half Moon Cay has.
4. Picturesque Sceneries
It is lovely to step off the boat and enjoy Half Moon Cay's scenery. Despite the island's size, it's loaded with natural wonders that are definitely Instagram-worthy. Aside from that, nearly all of Half Moon Cay's various attractions and delectable restaurants offer picturesque sceneries.
5. Excellent Snorkeling Experience
Snorkeling in Half Moon Cay is fantastic. 
On the island, you can rent snorkeling equipment or bring your own. While you are not required to wear a floatation device while snorkeling, you can rent one if desired. Some can maneuver more easily without one, but your choice should ultimately be based on your swimming skills. 
Half Moon Cay's shallow water is ideal for beginning snorkelers. Also, you're likely to encounter a variety of interesting sea life. 
Individuals seeking a more advanced snorkeling experience will need to travel around 100 feet into the water to reach the reeds surrounding the island. 
Remember though that this area lacks lifeguards, so swim at your own risk. In addition, you can test yourself on the Sea-Doo adventure course or a guided kayak trip to Bone Fish Lagoon.

6. Cultural Experiences 
Half Moon Cay is a great birdwatching hotspot as the island is a protected Wild Bird Preserve and International Sanctuary. Also, the island's signage is straightforward, and the trekking sections are very simple, making them suitable for those who aren't in peak condition.
Another way to have a great cultural experience in Half Moon Cay is to converse with any of the locals working there. Get your hair braided or have a relaxing massage while doing so. In the process, make a new friend as well as immerse yourself in Bahama's underrated culture.
Last but not least, you can try the best dishes that Bahamanian cuisine has to offer. 
Try to be as adventurous as possible as the restaurants of Half Moon Cay all have something great to offer. Don't stick to the normal fare that you eat as that would be a waste, especially if you're looking to have the best possible cultural experience.
7. Awesome Kid-Friendly Areas
While most children would be content simply playing on the ocean and sand, two tiny sections are designated for children. Half Moon Lagoon Aqua Park and a typical playground themed as pirate ships are available. 
The regular playground is an excellent alternative if your kid is afraid of getting wet or if the weather is too chilly. However, there are no freshwater pools or large action slides for kids.
8. All-Seasons Paradise
It's difficult to go wrong with the weather in the Bahamas. Half Moon Cay enjoys year-round sunshine and pleasant temps. There may be a few brief rain showers throughout the summer, but sail here in the winter, and you'll be making sand snowmen and slathering on the sunscreen.
9. Gym On the Beach
Let's admit it; there is no other gym on the planet that looks like this. 
Half Moon Cay's postcard-worthy views will motivate you to jog on the sand (a terrific workout for your glutes and thighs), and do some stretches on a yoga mat.
We also encourage you to sign up for an exciting excursion like kayaking, bicycling, snorkeling, horseback riding, and windsurfing to get your blood pumping.
What Are The Best Things To Do In Half Moon Cay?
Half Moon Cay isn't a premier tourist destination for no reason. Aside from having indescribable natural sights, the island also plays host to many activities that you can partake in.
With that said, the best things to do in Half Moon Cay include the following activities:
Keep in mind that aside from what's mentioned above, there are a plethora of other things you can do in Half Moon Cay. 
Of course, this shouldn't come as a surprise as the cruise lines that bought and developed the island made sure to make it a wonderful destination.
How Do I Get To Half Moon Cay?
Unbeknownst to many, the Bahamas is a rather large archipelago that's made up of over 700 tropical islands. Half Moon Cay is located halfway between Eleuthera and Cat Island and is approximately 100 miles from Nassau – the capital and largest settlement in The Bahamas.
Since Half Moon Cay is privately owned by Carnival Corporation & PLC, you cannot simply pay a visit by chartering a boat. You'll need to book a cruise with Carnival or Holland America to get to the island paradise.
Despite all the effort that's necessary to get that, it is guaranteed that you'll find the trip to be worth it. After all, Half Moon Cay is one of the best places to visit in The Bahamas. In fact, I'd even go as far as to say that Half Moon Cay is among the Caribbean's best tourist attractions.
The Bottom Line
Any trip to the Bahamas would be incomplete without a visit to Half Moon Cay. Sadly, not all of the people who visit the archipelagic country get to head there. Why? Because it's owned and operated privately by Carnival Corporation & PLC. Therefore, the only way for most to set foot on the island is through the booking of a cruise.
Needless to say, with everything Half Moon Cay has to offer, it is definitely worth adding to your bucket list. Believe me, you'll have zero regrets following your visit regardless if you go alone or with family and friends.
(Related: 13 Must-Visit Florida Atlantic Coast Beaches)
Experience Yacht Charters With Seafari In Boca Raton Florida
Looking for a great time on the water in Boca Raton Florida? Seafari Yacht Charters is number choice for yacht rentals in Boca Raton. Book our yachts for parties, exciting day trips to the Bahamas, romantic yacht dinner cruises, and much more. Come experience all South Florida has to offer with us.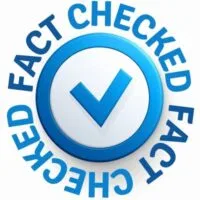 Fact Checked By Experts
Our team of internal experts has conducted rigorous fact-checking on this content. Explore the editorial standard for our website to dive deeper into our commitment to excellence.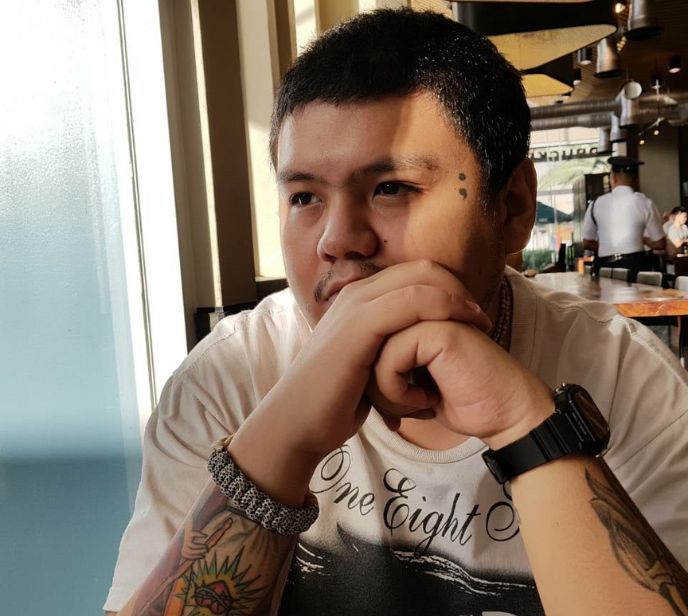 About The Author
Christian Cruz is passionate about yachting and South Florida life. As a professional blogger he has reached millions of people around the world with his work.