Best Liveaboard Marinas in Florida

Published July 26, 2022
When you live on a boat, I'd have to say that the world becomes your oyster. 
After all, you'll be gaining access to one of life's most exclusive luxuries. With that said, every boat owner needs a marina to park their vessel.
If you decide to live on a boat, you'll have one fact to consider. 
Where do you want to be based? The answer to this question varies greatly. Maybe you'd like to explore the world and have no permanent residence. On the other hand, perhaps you'd like to be close to the hustle and bustle of vibrant urban areas such as Miami or Jacksonville.
This article is perfect for those planning on remaining or relocating to Florida.In it, we will talk about the best liveaboard marinas in Florida and everything else that pertains to the topic. Let's begin with why you'd want to live aboard your boat in Florida in the first place.

Why Would You Want To Live Aboard Your Boat In Florida?
Florida is easily one of the most beautiful states in the United States. It boasts a unique climate as well as many things to do and see. Moreover, the state is very safe, with it having strict laws and a local government that's very transparent.If you're worried about staying financially afloat in Florida, you shouldn't. The reason for that is that the state has many work opportunities available. Besides that, it has zero income tax.
That's right. Florida doesn't have any income taxes at all. Thus, if you earn 50k per year, you'll not have to lose anywhere from 5k to 15k of that 50k to taxes. Because of that, many say that moving to Florida is like granting yourself a significant raise without any company promotions.

Things To Consider When Living On A Boat In Florida
Florida has many things going for it. However, it's by far not the perfect place to live. 
The state is often in the direct path of strong hurricanes. Additionally, its tropical climate means that you may need to use sunscreen for skin protection regularly.
Besides being hot, Florida is also very humid. Due to that, it's the perfect habitat for insects like mosquitos to thrive, even during the cooler months of the year. Luckily, mosquitoes are only really an issue if you head to the state's interior, where the habitat is better suited to them.
Florida is the perfect place for you if you're a party animal. Lots of places in the state play host to amazing nightlife. 
With that said, if you're looking for a more laid-back experience, we recommend that you reside in Tampa bay or similar more timid areas within the state.

What To Look For In A Liveaboard Marina In Florida
You must dock your boat in a liveaboard marina that works for you. 
The amount of money you will need to shell out for a marina membership will vary from place to place. The cheapest marinas often come with little amenities that won't suffice for boat living. As such, it's best to select a marina with all the creature comforts you need.
Here are some things to consider when choosing a liveaboard marina:
Life on a boat can be very physically taxing. 
The reason why is you'll most often be stagnant as there'll be little room to move around. Due to that, it's a good idea to go for a liveaboard marina with a gym or a pool to exercise when you are docked to get supplies or do errands.
Washing & Drying Facilitie
Often, handwashing is your only option when sailing on your boat. Anyone who's hand-washed their clothes before knows how much of a hassle it is. Therefore, any marina with washing and drying facilities is worthy of consideration.
The internet is what keeps the modern world connected. You need it in one way or another. This is especially true if you're working remotely. With that being said, it's only natural to consider wifi when choosing a liveaboard marina in Florida to dock your boat.
Basic liveaboard marinas don't have power and water hookups. 
If you wish to plan on living the boat life for long, you'll need both amenities. As such, you must consider the two things when looking for the perfect liveaboard marina.
If you live on your boat, then chances are, most of your valuables are on it. Unfortunately, boats are not hard for thieves to break into.
Therefore, you need to select a liveaboard marina with guards roaming 24/7, a CCTV system, and possibly a fence enclosing it.
Floridas Best Liveaboard Marinas
Job prospects are more common in Miami, so if you're looking for work, then it's best to find a liveaboard marina near the city. In general, there are more liveaboard marinas in the south of Florida than in the north. How come? The southern part of the state has a friendlier climate.
Below is a list of the best liveaboard marinas in Florida sorted by their location in the state:
Northern Florida
Panama City Marina

– Panama City

Bay Point Marina

– Panama City Beach

Sea Hag Marina

– Steinhatchee

Mandarin Holiday Marina

– Jacksonville

Fernandina Harbor Marina

– Fernandina Beach

Ortega Villa Yacht Club Marina

– Jacksonville
East Central Florida
Fort Pierce City Marina

– Fort Pierce

Eau Gallie Yacht Basin

– Melbourne

Halifax Harbor Marina

– Daytona Beach

Melbourne Harbor Marina

– Melbourne

Harbortown Marina

– Merrit Island

New Smyrna City Marina

– New Smyrna Beach

Harbortown Marina

– Fort Pierce

Titusville Municipal Marina

– Titusville

Vero Beach Municipal Marina

– Vero Beach
West Central Florida
Gulfport Municipal Marina

– Gulfport

Blind Pass Marina

– Saint Pete Beach

Harborage Marina

– Saint Petersburg

Longboat Key Club Moorings

– Bradenton

Pasadena Marina

– Saint Petersburg

Regatta Pointe Marina

– Bradenton

Riviera Dunes Marina

– Palmetto

Saint Petersburg Municipal Marina

– Saint Pete

Twin Dolphin Marina

– Bradenton
Central Florida
Green Cove Springs Marina

– Green Cove Springs

Astor Bridge Marina

– Astor

Sanford Boat Works and Marina

– Sanford

Monroe Harbour Marina

– Sanford
Southern Florida
Calusa Island Marina

– Goodland

Boot Key Harbour City Marina

– Marathon

Burnt Store Marina

– Punta Gorda

Dinner Key Marina

– Coconut Grove Miami

Fort Myers City Yacht Basin

– Fort Myers

Hollywood Marina

– Hollywood

Legacy Harbour Marina

– Fort Myers

Harbour Town Marina

– Dania

Marco Island Marina

– Marco Island

Lauderdale Marine Center

– Fort Lauderdale

Marinatown Yacht Harbour

– North Fort Myers

Marina Bay Resort

– Fort Lauderdale

Old Cover Marina

– Naples

Miami Beach Marina

– Miami Beach

Port of the Islands Marina

– Naples

Palm Harbour Marina

– West Palm Beach

Snook Bight Marina

– Fort Myers Beach

Royale Palm Yacht Basin

– Dania Beach
Each one of these liveaboard marinas in Florida has the essential amenities that we discussed earlier. Moreover, they've all got excellent reviews online. The major difference between them is how much they charge. Some are inexpensive, whereas others require you to have a hefty sum.
The Bottom Line
Living on a boat is one of the best decisions that you can make in your life. Among all the states in America, the best place to reside on a boat is arguably Florida. That's because the place has excellent job opportunities, a vibrant nightlife, a lot of natural sights, and is blessed with a great climate that's comfortable for almost everyone.
There are lots of liveaboard marinas in Florida. 
Some of which offer the bare amenities needed for you to dock your boat. Meanwhile, others are luxurious and have more luxurious comforts, making becoming a much more costly affair.
(Related: The Best Spots for Windsurfing in Florida)
Experience Yacht Charters With Seafari In Boca Raton Florida
Looking for a great time on the water in Boca Raton Florida? Seafari Yacht Charters is number choice for yacht rentals in Boca Raton. Book our yachts for parties, exciting day trips to the Bahamas, romantic yacht dinner cruises, and much more. Come experience all South Florida has to offer with us.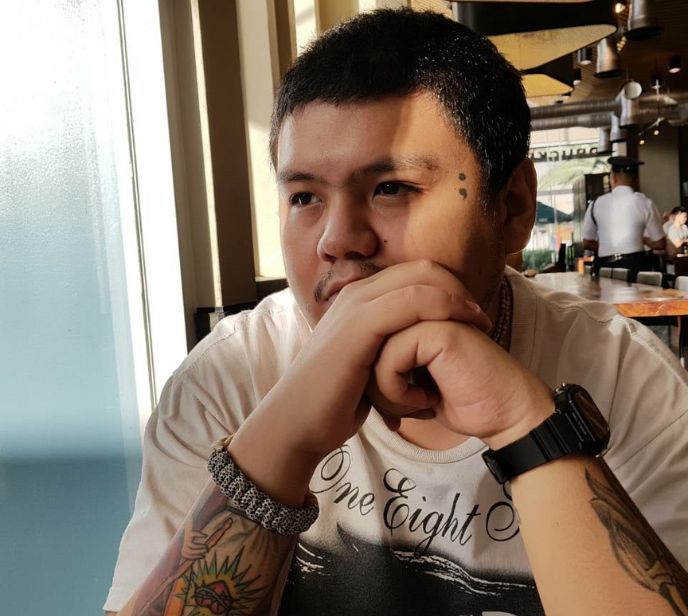 About The Author
Christian Cruz is passionate about yachting and South Florida life. As a professional blogger he has reached millions of people around the world with his work.