How to Sail a Catamaran: 10 Catamaran Sailing Tips

Published Sept 6, 2021
Have you been wondering about how to sail a catamaran? Well then, you're in the right place as we will provide you the basic information about catamaran boats as well as their advantages and disadvantages. The information we're about to tell will help you sail your catamaran as easily as possible. Lucky for you, this article includes 10 tips for sailing catamaran boats that you should know.
What Is A Catamaran?
A catamaran is a multi-hull, meaning it has two connected hulls with two engines, two sails, and two rudders. Catamarans are known for their stability and spaciousness. Additionally, they offer larger areas for the deck, saloon, and galley, so this boat is the best option for people who prioritize their comfort over the cost.
Advantages Of Catamarans
Spacious

– Catamaran is a multi-hull, so the space it offers is double the space on usual

monohulls

. Massive space means more space for bigger rooms, cockpits, and decks. In addition, this multi-hull can accompany more guests all at once.
Stability

– Since a catamaran is built of two hulls, they are more stable, unlike other boats. As a result, multihulls are less prone to rocking and heeling, suitable for guests or crew members with seasickness. In addition, the stability of catamaran boats makes it more comfortable for people to sleep, read, and wander.
Easy to maneuver

– Catamarans consist of two engines and rudders. They are helpful when it comes to maneuvering and docking the boat. In addition, having two engines makes catamarans reliable when emergencies occur.
Speed

– As mentioned earlier, catamarans don't have kneels, making them lighter than other boats. This makes them faster when it comes to sailing downwind or broad reaches.
Design

– Catamarans' designs look attractive to the eyes. These multihulls bring prestigious vibes that most guests look for. They are treated like luxurious vessels because of their fascinating looks.
Disadvantages Of Catamarans
Expensive

– Catamarans tend to be more costly than most monohulls or cabin sailing yachts. This kind of boat is more expensive because it provides many features that require more high-quality building materials. 
Availability

– Despite being more expensive than other boats, catamarans seem to be very popular these days. Unfortunately, this multi-hull sells out fast, so they are not always available. If you wish to use catamarans, you should book a reservation for your boat early. 
Requiring bigger space to berth – Since they provide more space for guests, it takes up as much space. Therefore, this multi-hull usually takes up double the space to berth than monohulls..

(Related: Trimaran vs. Catamaran: Which is Better?)

10 Catamaran Sailing Tips
Here are some tips on how to sail your catamaran:
1. Always keep the boat sailing downwind
Sailing downwind prevents pounding and slapping sounds that slow down the boat. When the low bridge deck slaps on the undercarriage of the boat, it causes annoying sounds. Making sure that you are sailing downwind as much as possible makes your sailing hassle- and noise-free.
2. Speed up before tacking
You must have enough boat speed to tack smoothly. Tacking refers to a changed direction of a boat to achieve the desired destination. If you don't speed up, you will most likely not be able to tack. 
3. Bring the mainsail close to tack efficiently
You can tack efficiently by keeping the mainsail tight and sailing as close to the wind as possible. You must be able to do that without losing boat speed. Otherwise, you won't be able to tack.
4. Use the jib to help the bows turn better through the wind
Jibing is the opposite of tacking. It's a sailing maneuver wherein the boat turns its stern through the wind to turn the bows. You should let the jib get backwinded for a while to fix the position of your bow. 
5. Bring as many snubbers as you can
Snubber is short cordage attached to the anchor chain and a strong area on a boat together with a bridle. These are used to stop chains from rattling on the bow roller. Snubbers are helpful to prevent and relieve tension on lines and deck fittings. Since the ocean waves can bring pressure to many lines in your boat, you should set up as many snubbers as possible.
6. Use throttle control for maneuvering in normal conditions
The throttle control manages the speed of a boat which makes it ideal to use for maneuvering. You must do this while keeping the steering wheel center.
7. Use engines only when maneuvering in narrow spaces
For maneuvering in tighter spaces, you should consider using the engines only. Using your engines alone is better than maneuvering with steering wheels.
Use both engines for backing
When your catboat needs to anchor, your two engines will be helpful to you. You can use both engines for faster backing to anchor.
9. Make sure that your boat has completely stopped when you're going to anchor
Catboats have a shorter keel than most boats, so they are less resistant to water. Catamarans require more time to slow down than monohulls, so you need to be extra mindful when anchoring your boat.
10. Plan advance for weather conditions
Checking the weather when you're planning to go boat sailing is a must. Even though the weather reports tell you that it would be a sunny day, you should still prepare for other weather conditions. You should be ready and have every piece of equipment needed if ever the rain decides to fall unexpectedly.
Cruising Catamarans
These are the types of cruising catamarans that can be used for your next sailing trip:
Charter/cruising catamarans
This type of catamaran is built explicitly for the charter market. This has small rudders, heavier displacements and can easily struggle even in ideal water conditions. Charter cats usually sail at 55-60 degrees true wind angles (TWA).
High-performance cruising catamarans
High-performance cruising catamarans offer advanced centerboards, deeper rudders, and less displacement, which is better than a typical catboat. If no problems occur, you can sail this type of cat windward at a 45-50 degree TWA. 
Conclusion
Sailing with catamarans has its own advantages and disadvantages. However, we can't deny the fact that it's one of the beginner-friendly boats to maneuver. Sailing catamarans should be easier for you now that you've learned some tips on how to sail a catamaran.
Experience Yacht Charters With Seafari In Boca Raton Florida
Looking for a great time on the water in Boca Raton Florida? Seafari Yacht Charters is number choice for yacht rentals in Boca Raton. Book our yachts for parties, exciting day trips to the Bahamas, romantic yacht dinner cruises, and much more. Come experience all South Florida has to offer with us.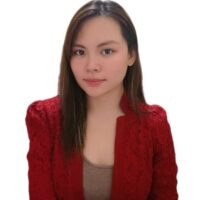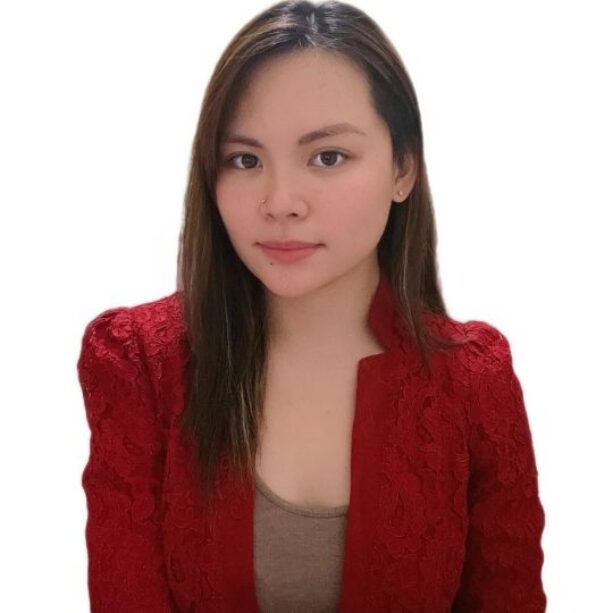 About The Author
Krizzia Paolyn has a bachelors degree in Psychology and a passion for yachting in South Florida. She has a desire to be heard and to encourage others to make their voices heard as well.