The Best Things To Do In Lido Key, Florida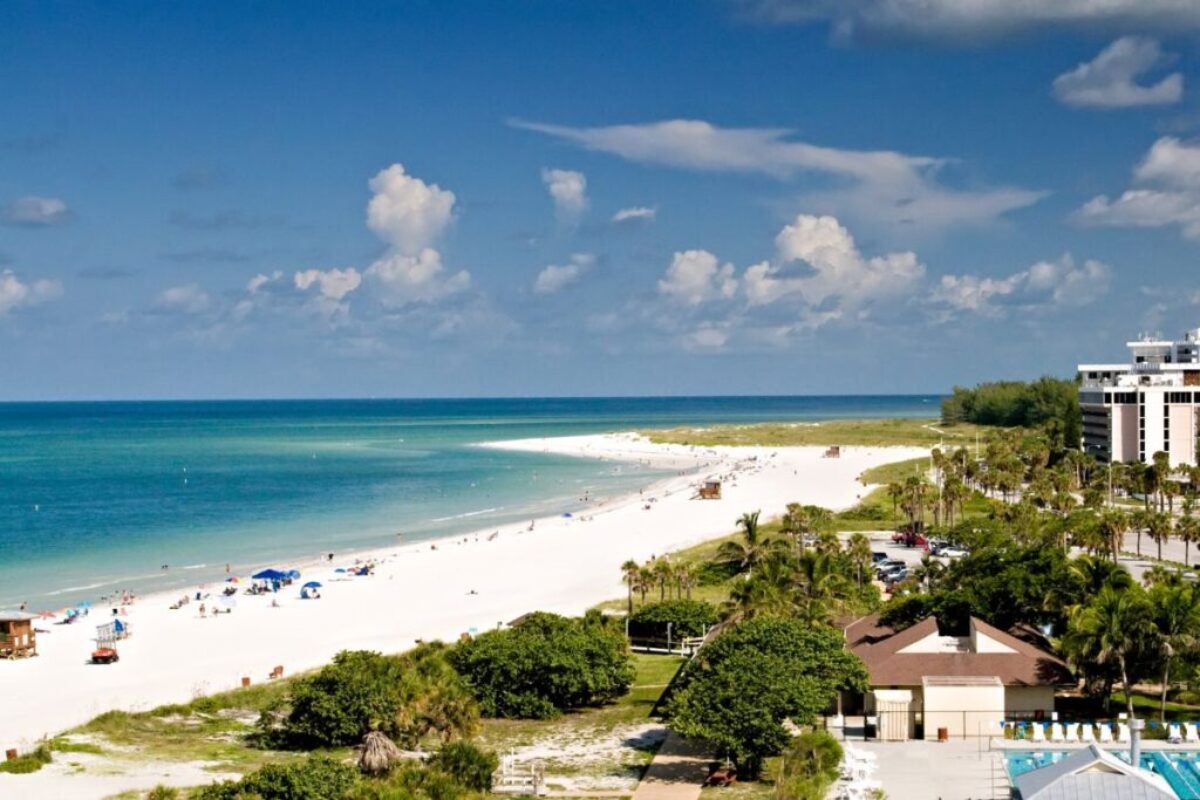 Published August 24, 2023
Lido Key, Florida, is best known for its pristine beaches, sunsets, and eco-tourism. The barrier island might be small compared to other popular tourist spots in Florida. But note that Lido Key Beach is chock full of tourism facilities.
You can do many family-friendly activities, whether you want to shop, dine, or kayak. But first, where is Lido Beach in Florida, and how do you get there?
Where Is Lido Beach In Florida?
Lido Beach is in Lido Key, Florida, a barrier island directly west of St. Armands Key and Sarasota. You can get to the beach by going to Sarasota. Then find the John Ringling Causeway—a 3,100-foot bridge that would take you from Sarasota to St. Armands Key. From there, you should be able to spot Lido Beach easily.
What To Do In Lido Beach, Florida
Once you're in the area, there are several things you can do. Here are just a few examples:
1. Shop And Dine In St. Armands Circle
St. Armands Circle is well-known for its over 130 shops. Each offers visitors unique experiences. There are galleries, specialty shops, boutiques, and restaurants. These are perfect if you need a break to get breakfast, lunch, or dinner. There are also a variety of events that take place in the circle, such as car shows and art and craft festivals.
Shopping and dining in St. Armands Circle are vital to anyone's trip to Sarasota or St. Armands Key. And you don't have to worry about not liking the shops there.
The shopping center has what everyone needs. You can find various restaurants, from fine dining Italian to pubs like the Lynches Pub And Grub. The stores also offer unique options. Some are popular chain stores, while others are small but terrific local shops.
2. Shore Fishing At Ken Thompson Park
Ken Thompson Park is the perfect spot for shore fishing. The area has a boat ramp, a picnic area, and a fishing pier. It's also an excellent spot for when you want to watch the sunset. Other amenities include a playground for the kids, bathrooms, and a water fountain. They also have an electric car charger for anyone who needs it. It's the perfect spot for idling.
3. Hike In South Lido Park
South Lido Park is a one-hundred-acre park with water bodies and wooded areas. You'll want something different if you've already tried swimming, bathing, and splashing. 
The wooded areas of South Lido Park are a perfect spot for hiking and picnicking. You can also visit the Brushy Bayou. This area has shallow waters where you can bird-watch while canoeing.
4. Journey To The Mangrove Tunnels In Ted Sperling Park
The mangrove tunnels part of Ted Sperling Park offer yet another activity you can partake in. You can navigate the tunnels by either paddle boarding or kayaking.
The waters are not always shallow, and the tunnels can be narrow, though there's no danger to the journey. Due to the tunnels' complex construction, you may struggle to navigate the area. But it's the perfect activity to challenge yourself while rewarding yourself with a scenic view.
5. Observe Marine Life In The Mote Marine Laboratory & Aquarium
You don't necessarily have to be on Lido Beach to interact with marine life. You can do the same in limitations by visiting Mote Marine Laboratory & Aquarium near Ken Thompson Park. The facility features working labs, touch pools, and high-tech interactive exhibits. These showcase over 100 marine species, most found in Florida waters.
These include sea turtles, manatees, sharks, and fish. The facility also offers various educational programs for people who want to learn more about marine life.
6. Explore the Marie Selby Botanical Gardens
Marie Selby Botanical Gardens is a must-visit attraction for nature lovers. This beautiful garden has many tropical plants, including orchids, bromeliads, and bonsai trees. Stroll through the gardens and immerse yourself in the serene beauty of nature.
7. Visit the Sarasota Jungle Gardens
For a unique wildlife experience, head to the Sarasota Jungle Gardens. This 10-acre botanical and zoological park is home to various animals. They have flamingos, parrots, alligators, and lemurs. Enjoy interactive exhibits, animal shows, and even hand-feed some friendly creatures.
8. Relax at Lido Beach
Of course, one of the top things to do in Lido Beach is simply to relax and enjoy the sun, sand, and surf. This beautiful beach offers pristine white sand, crystal clear waters, and stunning views of the Gulf of Mexico. Whether you prefer swimming, sunbathing, or building sandcastles, Lido Beach is the perfect place to unwind.
9. Take a Sunset Cruise
Experience the breathtaking beauty of Lido Beach at sunset by taking a romantic sunset cruise. Hop aboard a boat and sail along the coast, enjoying the changing colors of the sky as the sun dips below the horizon. It's a magical way to end the day and create lasting memories.
10. Indulge in Water Sports
Lido Beach offers a range of water sports activities for those seeking adventure. Try paddleboarding, kayaking, or jet skiing for an exhilarating experience on the water. Whether you're a beginner or an experienced water sports enthusiast, there are options for everyone to enjoy.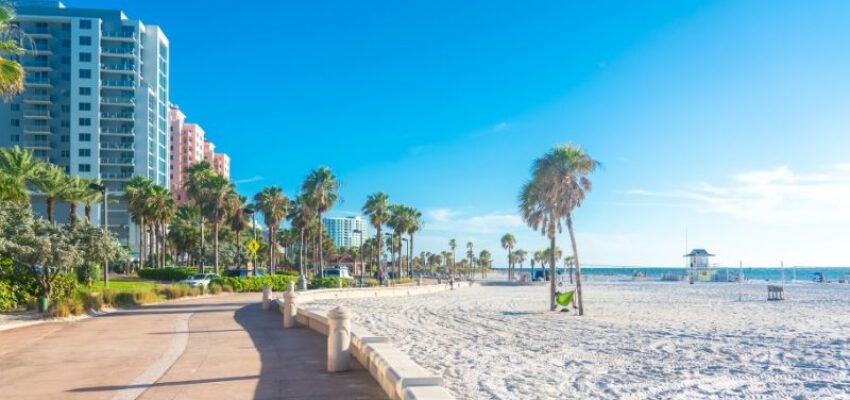 How to Get to Lido Key Beach, Florida
There are several transport options available depending on your location. Here is a list of ways to get to Lido Beach, Florida:
1. Driving
The quickest and most efficient route is to drive through John Ringling Causeway from Main Street in Sarasota. Lido Beach is half a mile southwest of St. Armands Circle on Ben Franklin Drive in Sarasota. 
2. Bus
You can take a bus to Lido Beach in Sarasota, Florida. Moovit provides step-by-step directions from the nearest public transit station. 
3. Airport
If you are arriving at one of the nearby airports, such as Tampa (TPA) or St. Petersburg (PIE), there are options for getting to Lido Beach. You can also take a bus from Tampa. 
4. Water Access
Lido Beach has access points from St. Armand's Circle. Many people like to use this access point to reach the beach.
South Lido Beach Park: Located on Lido Key, this park offers beach access points and facilities such as restrooms, picnic areas, and a concession stand. 

North Brohard Park: While not directly in Lido Beach, North Brohard Park is nearby and offers beach access points, fishing piers, restrooms, and a bait shop. 

Access points in the small neighborhood off Polk Street: This neighborhood has several access points, although public parking may not be available. 

North Lido Beach: This beach can be accessed by boat by heading out New Pass (to the north of the beach) and then selecting a spot on the beach as you head south.
Closing Thoughts
You don't get to visit Lido Key, Florida, every day, so you'd best make the most of the trip. Due to the numerous facilities on the island, you'll rarely run out of things to do. On the contrary, the problem you'll often have while on the island is which activity you must prioritize. Since you obviously wouldn't be able to do all of them. Hopefully, this guide can help in that regard.
Experience Yacht Charters With Seafari In Boca Raton Florida
Looking for a great time on the water in Boca Raton Florida? Seafari Yacht Charters is number choice for yacht rentals in Boca Raton. Book our yachts for parties, exciting day trips to the Bahamas, romantic yacht dinner cruises, and much more. Come experience all South Florida has to offer with us.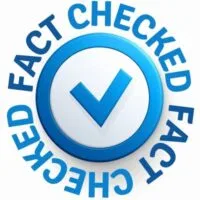 Fact Checked By Experts
Our team of internal experts has conducted rigorous fact-checking on this content. Explore the editorial standard for our website to dive deeper into our commitment to excellence.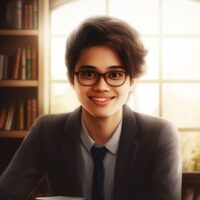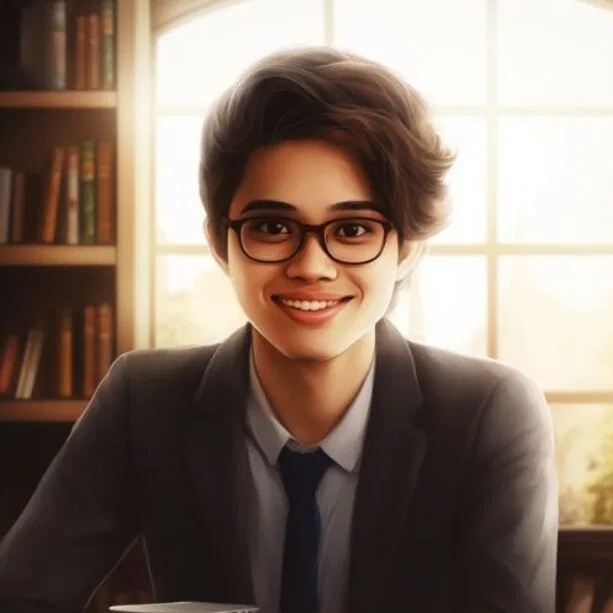 About The Author
Lenard Arceo is passionate about the outdoors and South Florida life. He is a professional blogger for several renowned publications and also loves learning how to code in his free time.