Published Nov 21, 2021
The Florida Gulf Coast beaches offer everything from postcard-worthy silky white sand to crystal-clear turquoise blues that urge selfies. When it comes to waves, this coast lacks them, which makes snorkeling, swimming,  and paddleboarding more fun.
Whether you want a remote beach with more turtles than people or a more popular beach with water activities and amenities, the Gulf Coast is guaranteed to have something for everyone.
Are you unsure where to begin? Our selection of Florida Gulf Coast vacation spots will help you decide which beach (or beaches) to visit during your vacation.
Best Beaches In Florida Gulf Coast
1. Navarre Beach
Welcome to Navarre Beach, a destination where visitors will encounter intriguing animals, luscious ivory sands, and the most vibrant emerald water. Surrounded by the Gulf Islands National Seashore, this is the place to go if you want a little sun with your quiet.
With the largest fishing pier on the Gulf coast — the 1,545-foot-long Navarre Beach Pier — you'll have plenty of opportunities to take in the scenery and try your hand at fishing. There is a modest price associated with walking the pier, but the view is well worth it.
When you're not lying on the beach, playing volleyball, strolling over the dunes, or splashing in the surf, take advantage of the neighboring stores and restaurants. Additionally, the beach features picnic tables, bathrooms, and shelters to enhance your day's comfort.
2. St. George Island State Park Beach
St. George Island is one of Florida Gulf Coast beaches that is a stress-free haven. This picturesque barrier island on the northern Gulf Coast is protected, which means it is immaculately clean and green. You won't find high-rises spoiling the picturesque countryside, but you will come across some of Florida's best beaches.
Did you know that St. George Island State Park is home to one of the island's most beautiful beaches?  This magnificent stretch of sand is bordered by the emerald seas of Apalachicola Bay and miles of the softest sand you've ever touched.
While snorkeling, swimming, paddleboarding, and shelling are among the most popular activities, guests can also take advantage of amenities such as a basketball court and playground. The true stars of this beach, though, are the fish, birds, and turtles who make it home. Early summer visits may reward beachgoers with sightings of nesting loggerhead turtles.
3. Barefoot Beach Preserve
The magnificent Barefoot Beach Preserve, one of Naples' top beaches, is located on an unspoiled barrier island. As expected, the sand is smooth enough to enjoy while walking barefoot, hence the name.
Visitors will see a diverse diversity of indigenous species (including turtles nesting among the sea oats) and vegetation in this 342-acre protected area, in addition to the dune-lined sandy shore. Anglers will appreciate the abundant fishing in the nearby tidal streams and mangrove swamps.
4. Tigertail Beach
This luxurious beach, located on one of Florida's nicest islands, is long and broad, spanning over 30 acres of land on Marco Island. Rent a kayak to get up close and personal with the area's most outstanding treasure – its wildlife.
Along this undeveloped stretch of shore, visitors can expect to see dolphins, manatees, and an array of unusual sea birds (including sandpipers, plovers, and osprey). Wind your way through mangroves or hop on a paddleboard for a smooth ride over the sea. Tigertail Beach Rentals includes complimentary instruction with each board rental.
Reintroduce yourself to land and flex your shell-seeking muscles. It should not be difficult to locate a few, given hundreds wash up on the strand each day.
5. Madeira Beach
Madeira Beach has so much to offer. Caught between the Gulf of Mexico and St. Petersburg, this tranquil beach is surrounded by sea oats that wave in the warm ocean wind.
According to legend, a pirate was the first to establish this area, which stretches down the beach for around two and a half miles. While most visitors spend their days sunning themselves, swimming, jet-skiing, or boogie boarding, those in the know make time to fish at this angler's paradise.
You're sure to bring in a substantial catch in this "Grouper Capital of the World." When you've gotten your fill of sun, make your way to John's Pass Village and Boardwalk, where you'll find an array of interesting outdoor stores and eateries.
6. Manatee Public Beach
Manatee Public Beach, another one of Florida gulf beaches you'll love, is a family-friendly beach that everyone will enjoy. This is another lovely beach on Anna Maria Island that is part of the community of Holmes Beach. It, too, features the stark white beach and brilliant turquoise ocean you've come for, as well as shells galore.

There are no quiet areas on popular Manatee Public Beach. Rather than that, you'll have to share the soft sand with other beachgoers. Being popular, on the other hand, comes with rewards in the shape of conveniences that make it easy to spend an entire day.
A complimentary trolley serves this location on its way to other Anna Maria hotspots. Additionally, there are chair and umbrella rentals, a playground, toilets, and cabanas, not to mention an abundance of water sports. Additionally, parking is complimentary!
7. Anna Maria Beach
Anna Maria Island is a small barrier island surrounded by seven miles of pristine white-sand beaches. Flanked by the Gulf of Mexico's warm, turquoise waters, guests spend most of their time in or near the water.
Anna Maria Beach encircles the island's northern edge, providing a peaceful and tranquil beach experience. This is one of the island's largest beaches, which means there is plenty of room to spread out.
There are no amenities on this property, which is good because it keeps the masses away. When the weather is scorching, seek shade behind the huge palms that line the shore. The surrounding villages exude old Florida charm and a refreshing lack of high-rises. Additionally, they feature stores and eateries.
8. Naples Municipal Beach
Naples is not inexpensive (one of the Florida west coast beaches equivalent to Palm Beach), but it is well worth visiting for anyone seeking a tranquil and sophisticated beach vacation. Naples Municipal Beach is located in this attractive city, which also features various luxury restaurants and stores along its sandy shore, providing a welcome relief from the heat.
As one might expect of a glamorous town, the beach is immaculate. Its sugar-white sand is immaculately maintained and inviting for a snooze. The water is so turquoise that you'll want to dive in immediately. This is a little pocket of Eden, surrounded by sweeping dunes and magnificent houses.
Adventurers will take to the seas to participate in various activities such as snorkeling, kayaking, paddle boarding, and boating. Fishing enthusiasts should make their way to the famed Naples Pier, where they may use the services (restrooms and restaurants) and try their luck at hauling in a large one.
9. Venice Beach
When children return from Venice Beach with a handful of shark teeth, they will feel quite cool. A record number of these teeth wash up on the shores of this family-friendly beach, which has been dubbed the "world's shark tooth capital." Insider's tip: The greatest place to find some is at the Venice Jetty.
On this silky soft sand, you will not be alone. The Clean Beaches Coalition has designated this beach a Blue Wave Beach (meaning it is "clean, healthy, and well managed"), and travelers flock here to enjoy the immaculate surroundings. Additionally, they take advantage of a range of amenities, including a boardwalk, volleyball courts, refreshment stands, bathrooms, and a sail-shaped pavilion.
10. Pass-a-Grille Beach
Pass-a-Grille Beach, which stretches for miles along a barrier island just off the coast of St. Petersburg, is the ideal combination of sandy retreat, exciting water activities, and a busy shopping and dining environment.
Around this lusciously white shore, a nice coastal village has sprung up, producing an entertaining spot to spend the day. Sunbathe on the white sand, play pickup volleyball, boogie board, paddleboard, ride a Jet Ski or take a spin in a glass-bottomed kayak. You'll never run out of things to do.
This strand, the area's longest undeveloped public beach, is bordered by hotels of all shapes and sizes, which means you won't have to go far to return to your room. If you're looking to rent a chair, umbrella, or paddleboard, those options are also nearby.
11. Fort Myers Beach
A visit to Fort Myers Beach entails much more than the sweet sand and turquoise waters for which it is famous. This picturesque strand stretches seven miles around the barrier island of Estero Island, flanked on one side by stores and restaurants and on the other by a variety of water activities.
The broad beach gently descends to the Gulf of Mexico, where parasailing, snorkeling, and kayaking await. Those seeking a photogenic panorama should take a stroll around the fishing pier. If you wish to participate in this sport, you must bring a rod and bait.
Another favorite activity on this sandy shore is shelling. The greatest time to search for treasures is at low tide (early in the morning). Ensure, however, that you leave the living shells behind.
12. Pensacola Beach
The emerald green waters of Florida's northwestern Gulf Coast caress Pensacola Beach's smooth, white sand shoreline. The wooden Pensacola Beach Fishing Pier, which stretches deep into its enormous width, is a popular site for anglers to spend an early morning and visitors to enjoy a stunning sunset.
The beach itself is about eight miles long and is located on Santa Rosa — a barrier island. It is surrounded by the Gulf Islands National Seashore — a protected region teeming with incredible species (think turtles, sea birds, stingrays, and other marine life).
Due to the two offshore sandbars, there are no huge waves here. As a result, this is an excellent area for small children to swim, paddleboard, or boogie board.
13. Henderson Beach State Park
Henderson Beach State Park is a dazzling jewel on Florida's Emerald Coast. Where else can you discover towering sand dunes that are so gleamingly white that you'll want to wear sunglasses to avoid glare? Some are over 30 feet tall!
This protected utopia is brimming with innate beauty and features 60 campsites and a nature trail. Maintain an eye out for dolphins, turtles, and birds (including black skimmers and brown pelicans).
The beach's sand, primarily quartz, never gets too hot, and the Gulf's warm waters are ideal for swimming. The park features a boardwalk, shelters, bathrooms, picnic tables, and a playground.
Destin is considered "the luckiest fishing village in the world," so while you're here, you should surely try your hand (or, in this case, rod) at catching a big one.
14. Sanibel Island Beaches
Each of its 15 miles of beaches is strewn with one-of-a-kind shells (including sand dollars) that have washed in from the Gulf of Mexico. We couldn't choose just one of the island's stunning strands.
Sanibel Lighthouse Beach Park is located on the island's eastern tip and is home to a historic working lighthouse. The soft ivory beach, which is shaped like a point, faces both the Sanibel Causeway and the Gulf of Mexico. It is equipped with restrooms and a fishing pier.
Bowman's Beach is more private than the others and lacks the people that other, more popular beaches attract. Restrooms, picnic tables, and a children's playground are available, but you must provide your own chairs and food.
Blind Pass Beach is located on the western side of the island. This beach, which stretches from Sanibel to Captiva, is one of the best in Florida for shelling. It is centrally located near shopping and eateries.
15. Clearwater Beach
Clearwater Beach is one of the nicest beaches in Florida for families. Bright emerald waves lap the picturesque strand's snow-white sands, encouraging visitors to plunge in. Little ones adore the peaceful, warm, and shallow water, ideal for securely splashing around. Another great favorite is the playground.
It has lifeguards on duty year-round, making it convenient to visit during any season. Take a stroll along the palm-lined Beachwalk, a twisting promenade used by cyclists and rollerbladers. Alternatively, visit Pier 60, a long, wooden fishing pier ideal for angling.
16. Siesta Key Public Beach
Siesta Key Public Beach, repeatedly voted one of the top Florida gulf coast vacation spots in the United States, never disappoints. Once you set foot on its sand (which is so smooth that it cushions your feet) and gaze out over the beautiful crystalline ocean, you'll understand why this strand is adored by so many.
Siesta Key Beach, located near downtown Sarasota, stretches eight miles and provides ample room for walking, running, and building sandcastles. The sand, primarily quartz, never gets too hot, which is ideal for those with small children. Additionally, families enjoy the beach's shallow shoreline.
This popular place offers a variety of amenities, including tennis and volleyball courts, playgrounds, picnic spots, pavilions, and restrooms, in addition to lifeguards on duty. Due to the fantastic visibility, snorkeling is excellent here, and many choose to kayak at neighboring Turtle Beach (on the island's south end).
Experience Yacht Charters With Seafari In Boca Raton Florida
Looking for a great time on the water in Boca Raton Florida? Seafari Yacht Charters is number choice for yacht rentals in Boca Raton. Book our yachts for parties, exciting day trips to the Bahamas, romantic yacht dinner cruises, and much more. Come experience all South Florida has to offer with us.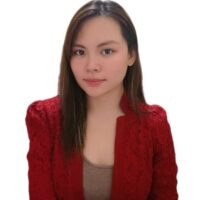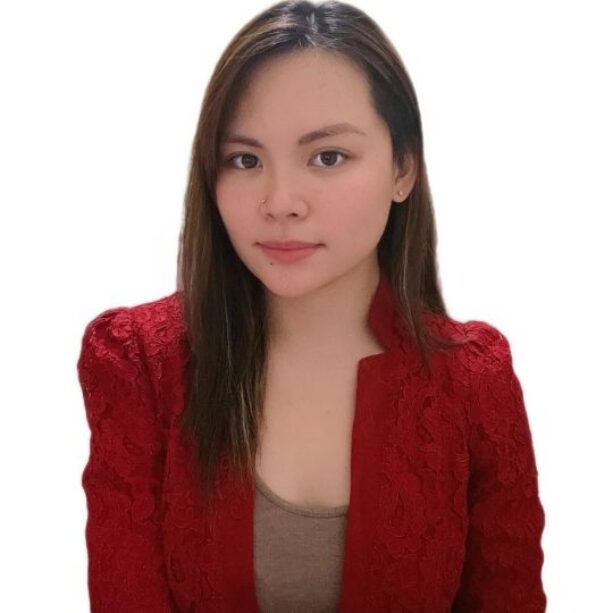 About The Author
Krizzia Paolyn has a bachelors degree in Psychology and a passion for yachting in South Florida. She has a desire to be heard and to encourage others to make their voices heard as well.