Delray Beach
Captained Yacht Charter
Book your yacht charter on our ultra wide 42′ Seafari Powercat
Private Yacht Charter

In Delray Beach
Embark on an unforgettable yachting experience aboard Seafari's ultrawide catamaran. Docked in Boca Raton, our Delray yacht charter is perfect for any special occasion. A private yacht charter provides the perfect setting to create unforgettable memories.
Book a private yacht charter in Delray Beach today. We can't wait to have you aboard! (Up To 13 Passengers)
Half Day (4 Hours) – $2,399*
Full Day (8 Hours) – $3,399*
Private Yacht Charter
For Romantic Dinner Dates
Tour the coasts of beautiful South Florida with a chartered Delray Beach dinner yacht cruise. Experience a romantic getaway you will never forget.
Create memories that you will cherish forever. Charter a trip with our licensed captain for the perfect dinner date and cruise along the Delray Beach coast.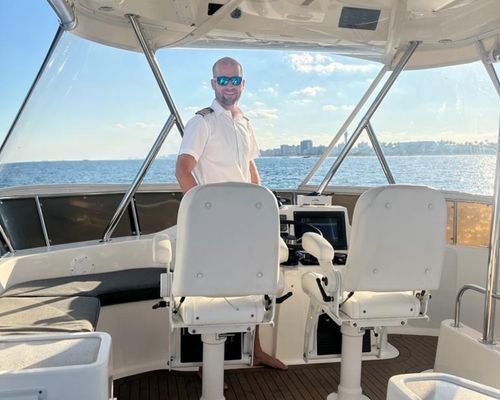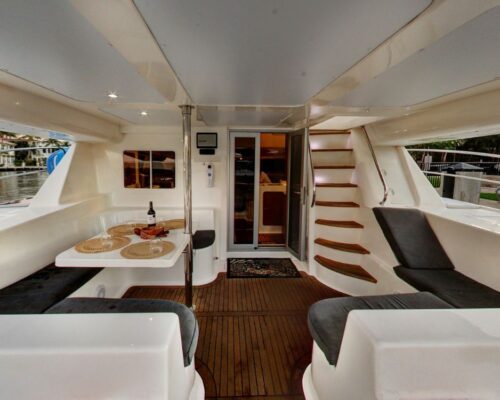 Yacht Party Rental
For Any Occasion
Experience our Delray Beach yacht party rental service with our licensed captain. You'll be sure to get an unforgettable experience. There is no party quite like one on our ultrawide catamaran yacht.
Perfect for groups of up to 13 people, our yacht is one of a kind. Enjoy spacious cabins with a luxurious, and warm atmosphere. Socialize with friends at our cocktail bar. Bask under the sun at our sundeck, the perfect area for lounging and lazing around.
Captained Yacht Charters and Rentals Serving Delray Beach
Enjoy our luxurious boat's spacious cabin and deck as you set off from Delray Beach. From yacht parties to unforgettable sunset dinner cruises, you will have a good time. Seafari strives to provide the highest quality of service, including catering and bar. We even provide top-notch onboard entertainment to make your day even more special.
Our friendly captain will guide you along the picturesque coastal waters. Experience views of downtown Delray from the water, untouched beaches, and stunning mangroves. Whether you're looking to take in some nature or soak up some rays, many possibilities are available.
Catering & Luxurious Amenities
Enjoy delicious meals and drinks prepared for you, with a side of unbeatable service. Get ready to make this an experience like no other.
We can't wait to share the Delray Beach, Florida coastline with you. No matter what kind of yacht experience you're searching for, Seafari has it all. Reserve your yacht charter now for a trip to remember. Contact us at Seafari and climb aboard for an unforgettable experience!
Book Your Dinner Yacht Cruise Now!